Getty Images restricted AI-generated pictures from its commercial library in September because of copyright issues. In a London court, Getty Images said on Tuesday that it is suing Stability AI, the firm behind the well-known AI artwork program Stable Diffusion, for suspected copyright infringements.
"It is Getty Images" position that Stability AI unlawfully copied and processed millions of images protected by copyright and the associated metadata owned or represented by Getty Images absent a license to benefit Stability AI's commercial interests and to the detriment of the content creators, "Getty Images wrote in a press statement released on Tuesday. "Getty Images believes artificial intelligence has the potential to stimulate creative endeavors."
"Getty Images provided licenses to leading technology innovators for purposes related to training artificial intelligence systems in a manner that respects personal and intellectual property rights," the company continued.
"Stability AI did not seek any such license from Getty Images and instead, we believe, chose to ignore viable licensing options and long‑standing legal protections in pursuit of their stand‑alone commercial interests."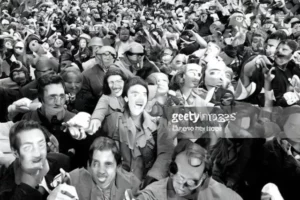 Although Getty Images CEO Craig Peters told The Verge that accusations would include copyright and website TOS breaches including web scraping, the specifics of the case have not yet been publicly disclosed.
Peters said that the firm intends to create a good precedent for upcoming litigation instead of pursuing financial compensation in this matter.
The artwork that text-to-image generating programs like Stable Diffusion, Dall-E, and Midjourney produces is not created in the exact manner that individuals do; there is no creative mind from which these concepts may originate.
Such technologies, like some other generative AI, are programmed to accomplish their tasks using huge libraries of annotated photos. For example, consider millions of images of frogs with the tag "frog" used to train a computer programme to what a frog looks like.
And when there is an entire industry's supply of things available for the taking, why bother making and creating your own database? AI companies like Clearview and Voyager Labs have already sought to scrape visual information from the public internet and social media sites, but they have been heavily, repeatedly penalized for doing so.
An independent inquiry undertaken in August of last year revealed, among many other concerns, that the art tool's inclination to reproduce the Getty watermark was proof that a sizeable chunk of Stable Diffusion's information was presumably taken straight from the Getty Images domain.