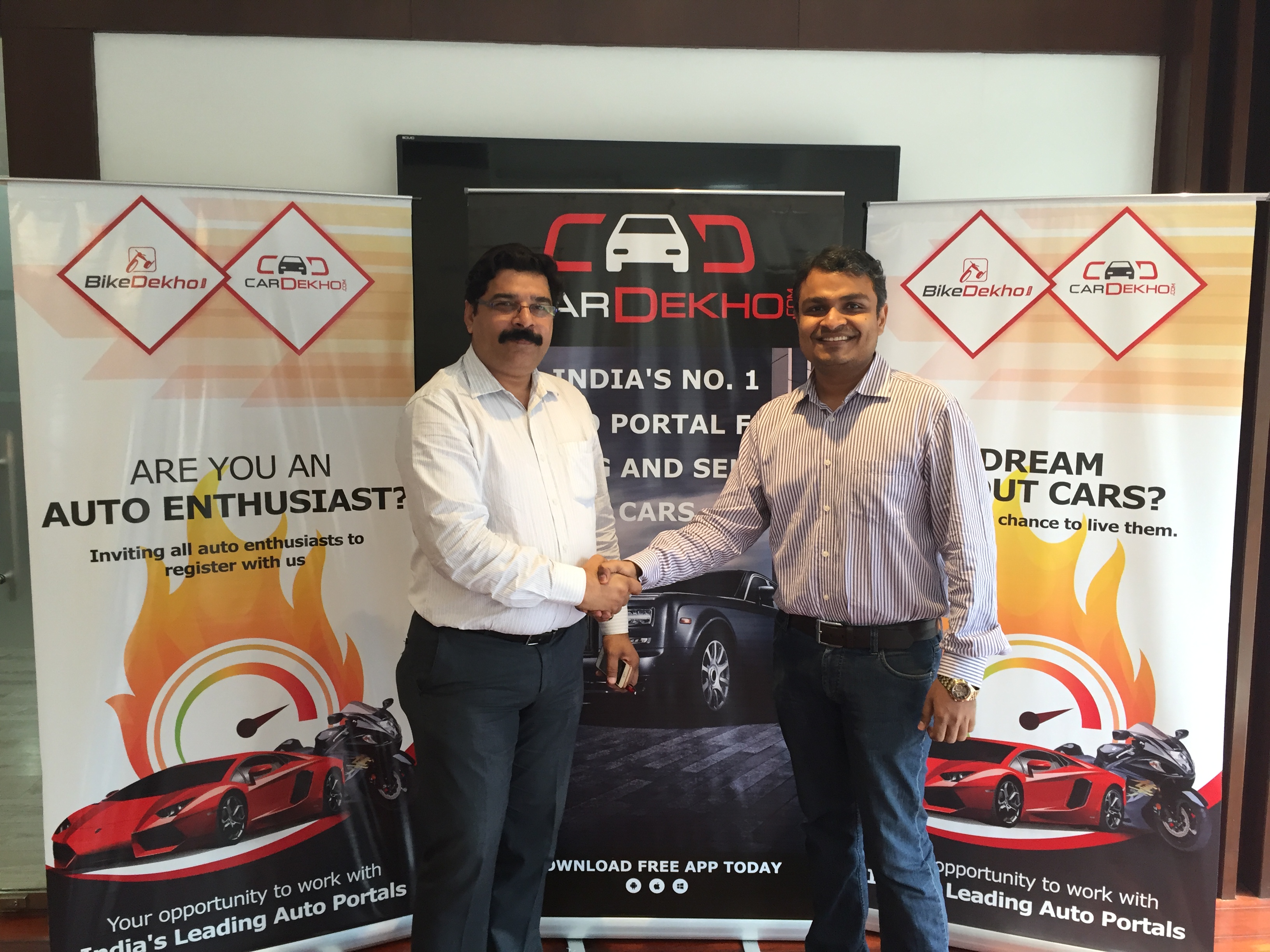 7 April, 2016, New Delhi: GirnarSoft, the parent company of CarDekho.com, Gaadi.com and Zigwheels.com, has acquired road side assistance company Help On Wheels Pvt. Ltd. in an all cash deal. The move will bolster the operations of GirnarSoft's Road Side Assistance (RSA) vertical.
Founded in 2014 by Lalit Parmar and Nirmal Mitra, Help On Wheels is one of the very few homegrown RSA companies in India. Within two years of its inception, it has established a client base of over 50,000 customers. The organisation maintains a high level of customer service through its own NCR-based fleet as well as a pan-India service network of 5000+. Both the founders will report to Car Owners Business' CEO Ankur Agarwal.
Speaking on the acquisition, Ankur Agarwal, said, "Help On Wheels will help our road side assistance business scale faster, not only by giving us an established service network and client base, but also through the decades of experience its team brings to the table. We will focus on creating the market for road side assistance which is a multibillion dollar market in the US and Europe. We believe it has massive potential in India where the RSA infrastructure is poor."
Lalit Parmar, Founder, Help On Wheels, commented, "We believe that there is huge synergy between CarDekho and Help on Wheels. With our operational experience and Cardekho's technology prowess, we intend to bring innovative products in this area. Our focus will be to scale up the business in a sustainable way by using technology to deliver great service quality at minimal costs."
A few months ago, GirnarSoft started its own branded RSA under the car owners division and has successfully acquired over 8,000 users. It aims to create an entire ecosystem from car buying to car ownership. The company also provides auto insurance through its exclusive tie up with CoverFox. Help on Wheels is the fifth startup acquired by Girnar Soft in the last two years. Earlier it acquired Drishya360, Gaadi.com, Zigwheels, and BuyingIQ.