The entire engineering department for the open source development portal GitHub in India, which has the second-largest programming community behind the United States, has been dismissed as part of a "reorganisation plan," affecting a minimum of 100 workers.
Based on the tech journalist Gergely Orosz, who keeps a record of worldwide tech reductions, particularly in the engineering and developer departments, the entire GitHub staff in India has been dismissed.
"We're talking of 100 engineers. This was done as the team was smaller than other locations, owning fewer and lower priority stuff," he said in a tweet. Orosz said he confirmed the layoffs after "talking with (now former) GitHub India engineers".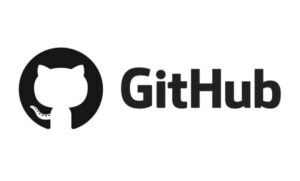 According to a GitHub representative, "workforce reductions were made today" as a portion of the reorganization plan disclosed in February.
It was "part of difficult but necessary decisions and realignments to both protect the health of our business in the short term and grant us the capacity to invest in our long-term strategy moving forward," said the company spokesperson.
Open source developer platform controlled by Microsoft stated in February that 10 percent of its employees would be let go by the conclusion of the company's fiscal year.
Before the disclosure of the downsizing, GitHub employed approximately 3,000 employees. Every business requires consistent growth, according to GitHub CEO Thomas Dohmke in an email to staff representatives.
"Today, we are the home of 100 million developers, and we must become the developer-first engineering system for the world of tomorrow. We must continue to help our customers grow and thrive with GitHub, expedite and simplify their cloud adoption journey while supporting them every day," the CEO wrote.
"Unfortunately, this will include changes that will result in a reduction of GitHub's workforce by up to 10 percent through the end of FY23. The hiring pause that I announced on January 18 remains in effect," he added.
The open-source development platform now has 100 million users internationally and is expanding rapidly in India, where it currently has over ten million individuals who are programmers. India now has the second-largest developer community on GitHub after the United States.
About GitHub:
An online hosting platform for software development and version control utilizing Git is offered by GitHub, Inc. It offers each project network access, issue tracking, software feature requests, task management, continuous integration, and wikis in addition to Git's distributed version control. It is a Microsoft company that has had its headquarters in California since 2018.
Open-source software creation initiatives frequently use it as a hosting platform. GitHub is estimated to possess more than 372 million repositories, along with at least 28 million public repositories, and over 100 million developers as of January 2023. As of November 2021, it is the biggest source code host.