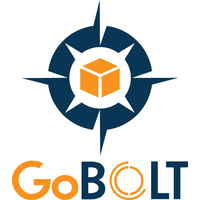 03 October 2018, India:
B2B logistics startup GoBolt has raised ₹40 crore in Series A round of funding from social-impact advisory firm Aavishkaar from its Aavishkaar Bharat Fund.
The startup will use the fresh capital to strengthen its team, expand its presence across India, increase its fleet size, further develop its technology platform and also foray into allied business segments.
"We founded GoBOLT with a vision to transform the sector through technology-enabled operational excellence. With the advent of GST and increased regulatory focus, the logistics industry is moving towards efficient transit times and GoBOLT being an express logistics company, is well positioned and prepared to lead this change. We believe our model of using technology to integrate our drivers and vendor partners is transformational and enables their skill enhancement and financial & social inclusion. We are extremely excited to partner with Aavishkaar who shares our vision of driving transformation by creating value for all stakeholders," said Parag Aggarwal, CEO, GoBOLT.
"We are extremely excited about working with the team at GoBOLT who have demonstrated an unyielding focus on improving operational efficiencies through their technology platform. Logistics is a sector that is poised for transformation and GoBOLT has demonstrated that by leveraging technology they are able to integrate and up-skill small fleet operators to deliver high levels of vehicles utilization, enable drivers to return home at regular and pre-defined frequency and provide consistent and superior service to the customer. We believe that the interplay between technology and logistics through GoBOLT has the potential to create significant scale and impact," said Ajay Maniar, Partner, Aavishkaar Venture Management Services.
"We are delighted with the numerous accomplishments of the team at GoBOLT over the last three years. They have proved that with the right application of data analytics and technology, even a traditionally unorganized sector such as logistics can be truly disrupted to provide the most economical and efficient services to consumers, in addition to improving the quality of lives of the fleet operators and drivers. We continue to remain invested in GoBOLT and welcome Aavishkaar as a partner in the continued growth of GoBOLT and be a part of the exponential phase of transformation of the logistics sector at large," said Sidhant Dua, Global Chief Financial Officer, BHIP Singapore Consulting Pte. Limited (BHIP), an existing investor in the Company.
GoBolt was incorporated by Parag Aggarwal, Sumit Sharma and Naitik Baghla in 2015. It is a B2B logistics startup. It is building a next generation logistics platform with disruptive operating models, simple yet scalable processes & digitization at its core.
(Image – GoBolt)
Comments
comments