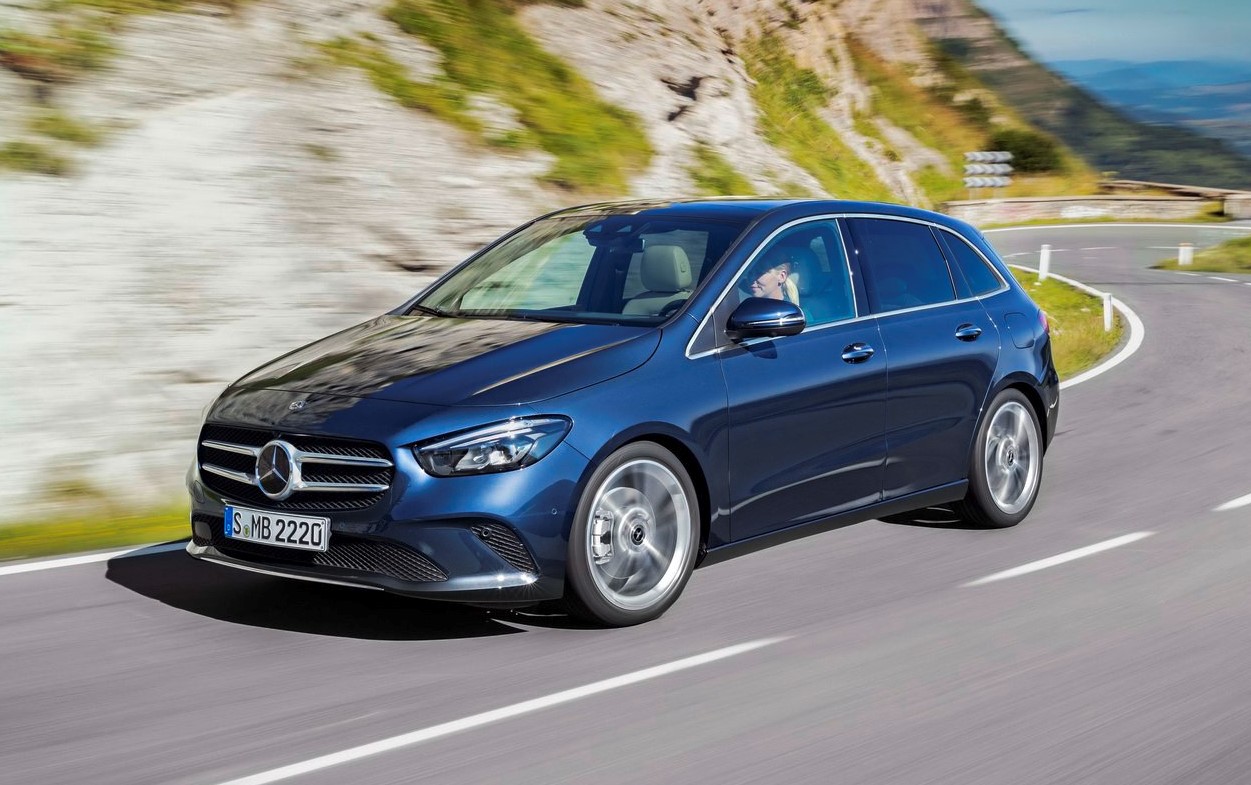 Mercedes-Benz has unveiled the updated version of its compact crossover B-Class at the ongoing 2018 Paris Motor Show. The updated version of the car gets fresh and more aerodynamic design on the outside and a lot of new features and technologies inside.
The outgoing model of the B-Class had a lot of flaws in its design and failed to make a statement. With the new version, Mercedes has updated all the unlikable elements such as the long overhang part at the front, side-sculpting and the odd taillamps. The new 2019 B-Class gets a proper-size front-end with A-Class inspired multi-beam headlamps. The overall proportions of the car now look pretty good and well shaped.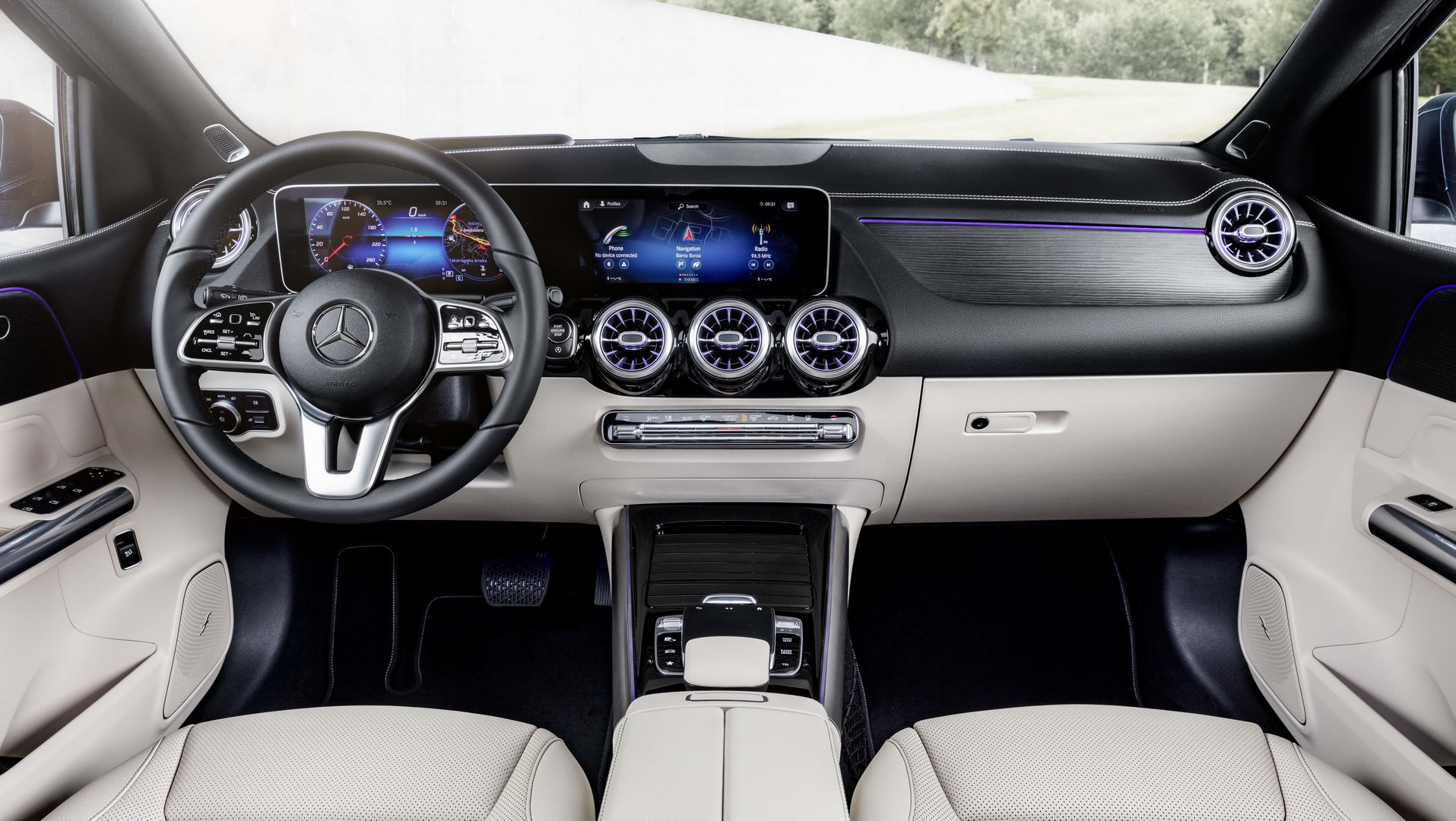 Where the big changes have been made is the cabin of the car. The dash in front of the driver houses the fully free-standing display unit, which comes in three different versions: with two 7-inch displays, with one 7- and one 10.25-inch display and, in the Widescreen version, with two 10.25-inch displays. A head-up display is also available as an option. The cabin has an ambience lighting with 64 different colours and ten colour worlds to set according to your mood.
The new B-Class borrows some driving assistance systems from the S-Class and is able to drive semi-autonomously in certain situations. To do so, it comes equipped with an improved camera and radar systems to anticipate the traffic up to 500 metres ahead using map and navigation data for assistance functions.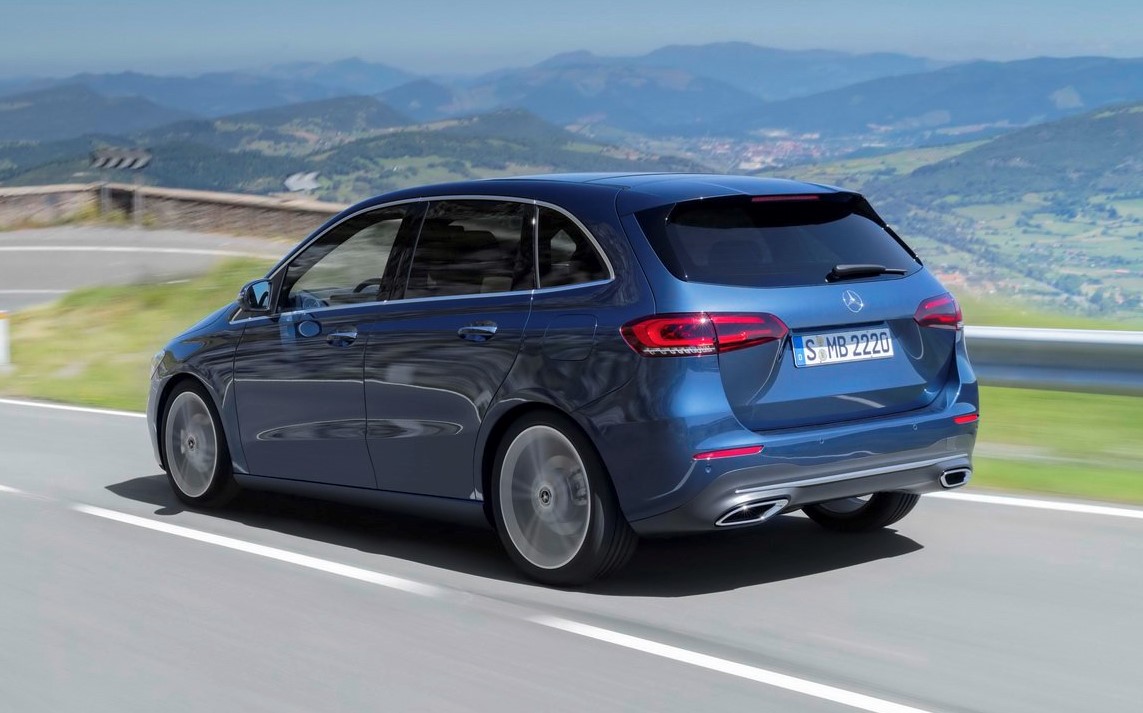 The 2019 B-Class will have four engine options as below:
1.5-litre dCi Diesel making 114 hp and 260 Nm of torque
2.0-litre Diesel with two output options of 147 hp and 190 hp
1.33-litre Petrol with two output options of 134 hp and 161 hp
The crossover will have seven-speed dual-clutch transmissions as standard while the new eight-speed dual-clutch gearbox is introduced larger diesel engines. Mercedes says more engine options will join the lineup and so will the 4Matic all-wheel drive system variant.
The sales of the new B-Class will begin on December 3, followed by the deliveries in February next year.
Source: Mercedes-Benz
Also read
2018 Mercedes-Benz C-Class launched in India at ₹ 40 Lakh
Mercedes-AMG A35 debuts with 302 HP, All-wheel drive
All-New BMW 3-series is here to carry forward the legacy
Comments
comments