Sky News on Saturday reported that the wealth management division of Goldman Sachs Group Inc. (GS.N) is one of the possible customers for the $10 billion sandwich company Subway, which was recently placed up for sale in the United States.
The article also included Bain Capital, TPG, and TDR Capital as potential bidders. TPG and Goldman Sachs declined to comment. Reuters contacted Subway, Bain Capital, and TDR for comment, but none of them responded right away.
Because of rising expenses and growing competition from competitors with larger resources, the sandwich chain said last month that it was looking into the possibility of selling the company.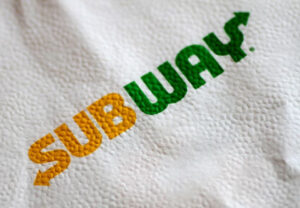 The quick-service restaurant group did not indicate when or where to guarantee that a transaction will take place. The Wall Street Journal reported in January that a possible sale might fetch more than $10 billion for Subway.
The firm, which has more than 37,000 outlets across more than 100 nations, declared a 9.2% increase in same-store revenue for 2022.
Previously, workers at Goldman Sachs faced a substantial decrease in their incentive payouts, which were frequently slashed by up to 90%.
As reported on Wednesday, much younger staff who received six-figure rewards the previous year will now only receive $10,000–$15,000 in incentives. Despite their tireless efforts and laborious work, they will still only be compensated with a bonus of up to $15,000.
"We all knew it was coming because of how much they are cutting back," one worker told The Post on Thursday. "But it doesn't mean it makes it easier."
"While compensation expenses were down 15% for the year… We always strive to maintain a pay-for-performance culture," chief executive David Solomon said on Tuesday's call. "With revenues down, compensation was lower. That said, we also recognize that we operate in a talent-driven business, and we must continue to invest in our people whose dedication is critical to our world-class franchise."
About Goldman Sachs:
An American global investment institution and provider of banking and finance, Goldman Sachs was established in 1869. Goldman Sachs has regional headquarters in London, Warsaw, Bangalore, Hong Kong, Tokyo, Dallas, and Salt Lake City, as well as other branches in other major global financial hubs.
Its main office is located at 200 West Street in Lower Manhattan. According to earnings, Goldman Sachs is the second-biggest investment financial institution worldwide. It is placed 57th among the top 500 American companies on the Fortune 500 list. The Financial Stability Board regards it as a financial institution with systemic importance.