According to various individuals with knowledge of the developments, the startup company GoMechanic has approached Cars24 and Spinny, among other car-selling marketplaces, about a possible sale. This comes a week after GoMechanic co-founder Amit Bhasin acknowledged firing nearly 70% of the company's employees and lying about financial performance to investors.
Reportedly, the GoMechanic founders have now given these unicorn companies offers as part of preliminary discussions for a prospective takeover. Sequoia Capital India, Tiger Global, Chiratae Ventures, Orios Ventures, and venture debt company Stride Ventures are just a few of the notable investors in GoMechanic, which was most recently valued at $285 million.
"They have reached out to almost all the players in the ecosystem. Equity investors have primarily written them off. They should also reach out to OEMs (original equipment manufacturers) and offline players. GoMechanic's existing debt investors may salvage something out of this. They will either hawk the company as a whole or sell it as a sum of parts," one of the insiders informed.
"Either way, it will be a distress sale at a much lower valuation. Given that the founders themselves have admitted to the falsification, it will get difficult to price their assets at the moment," the source added.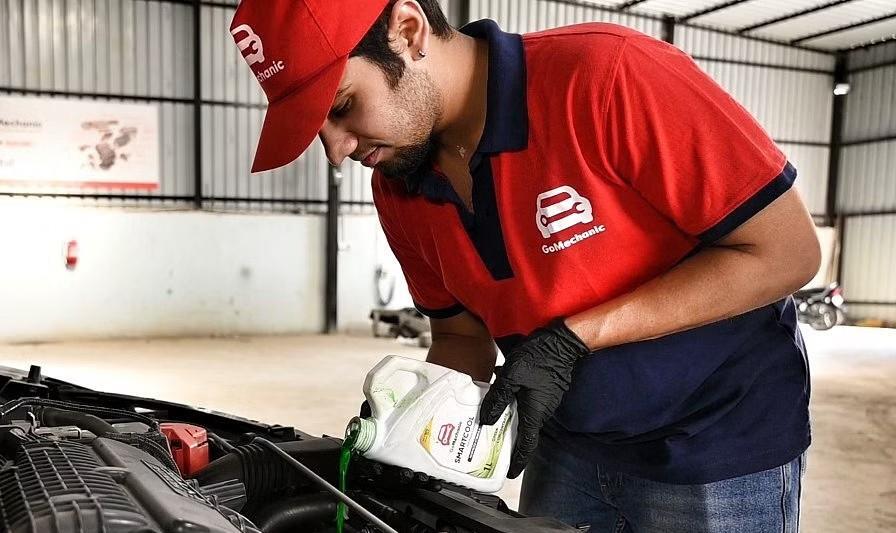 At its most recent valuation of $600-650 million, GoMechanic was in discussions to secure $75-80 million in a capital round led by Softbank and the Malaysian sovereign fund Khazanah Nasional. Following the revelation last week that anomalies had been discovered in SoftBank's due diligence report from EY, the startup's current investors have rehired EY to look into the situation.
GoMechanic has thousand partner garages
It's interesting to note that Sequoia and SoftBank are both significant sponsors of Cars24.
Spinny declined to offer any commentary on the events. At the time of publication, GoMechanic, Cars24, and Sequoia had not responded to any inquiries. Any responses from these businesses will be included in an update to this article.
GoMechanic allegedly stated that it would declare gross annual revenue of $40 million for FY23, according to sources (2022-23). According to the company's Ministry of Corporate Affairs (MCA) filings, which were obtained from Tofler, GoMechanic had operating revenue of Rs 90.5 crore ($11.2 million) for FY22 (2021–2022) while experiencing a net loss of Rs 114.3 crore, an increase of more than 317 percent from the Rs 27.4 crore reported in FY21 (2020-2021).
GoMechanic, a company founded in 2016 by Bhasin, Kushal Karwa, Rishabh Karwa, and Nitin Rana. It runs a network of partner garages or workshops that offer high-quality auto maintenance. The firm helps in repairing at far lower costs than dealership service centers. From these garages, GoMechanic takes a commission of roughly 15%.
Over a thousand partner garages are currently spread over 40 cities. Additionally, GoMechanic offers spare parts and accessories, obtaining them from OEMs or their private brands.