GoMechanic founder Amit Bhasin has admitted to financial reporting errors at the Sequoia-backed car repair startup and stated that the cash-strapped company will lay off roughly 70% of its workforce while also having its accounts audited by a third party.
"We take full responsibility for this current situation and unanimously have decided to restructure the business while we look for capital solutions. This restructuring is going to be painful and we will, unfortunately, need to let go of approx. 70% of the workforce. In addition, a third-party firm will be conducting an audit of the business. While the situation is far from anything we could have ever imagined for Go Mechanic, we are working on a plan which would be most viable under the circumstances," said Bhasin in a Linkedin post
"As entrepreneurs, we identify problems, come up with solutions, and explore every opportunity to grow those solutions to meet unmet needs. But in this instance, we got carried away," said Bhasin in a LinkedIn post on January 17.
"Our passion to survive the intrinsic challenges of this sector and manage capital, took the better of us and we made grave errors in judgment as we followed growth at all costs, particularly in regard to financial reporting, which we deeply regret," Bhasin added.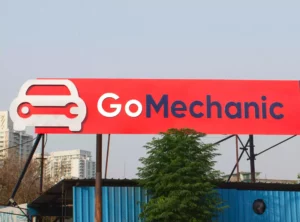 He also confessed that the company may search for "capital solutions". The company is said to raise around $75-80 million in a round of funding that is going to be led by SoftBank. However, the funding was canceled due to irregularities, as per the source. 
Meanwhile, SoftBank expressed plans to invest around $35 million through a vision fund in the company by joining Khazanah Nasional, a Malaysian sovereign fund.
"GoMechanic had reported overinflated numbers and fictitious garages. Some of its favored partner garages were found to be making disproportionately more money during due diligence," a person in the know said.
Commenting on the development, some major investors of GoMechanic said, "The investors of GoMechanic were recently made aware by the company's founders of the serious inaccuracies in the company's financial reporting. We are deeply distressed by the fact that the founders knowingly misstated facts, including but not limited to the inflation of revenue, which the founders have acknowledged. All of this was kept from the investors. The investors have jointly appointed a third-party firm to investigate the matter in detail, and we will be working together to determine next steps for the company."
GoMechanic competes with opponents like Pitstop, GoBumpr, Carpathy, and Mahindra First Choice in the automotive service background.