Sundar Pichai, the CEO of Alphabet Inc., has faced challenges in positioning his company amidst the flourishing AI industry.
Although Google engineers played a significant role in laying the foundation for OpenAI's ChatGPT, it was Microsoft that successfully capitalized on it.
In response, Google has swiftly advanced its own AI tools, including the chatbot Bard, while diligently ensuring it does not upset users, regulators, or the advertisers that contribute to its revenue.
In an interview, we had the opportunity to discuss with Pichai the peculiar developments in the current AI landscape and his strategies for addressing them. The following transcript has been abridged for brevity and clarity.
During the interview, Pichai expressed the difficulties his company has encountered while navigating the AI boom. Despite Google's contributions to the early stages of OpenAI's ChatGPT, the company missed out on fully capitalizing on its potential.
Microsoft stepped in and effectively seized the opportunity to leverage ChatGPT for its own benefit. This turn of events prompted Google to take decisive action and promptly develop its own AI tools, notably Bard, a chatbot that aims to rival ChatGPT.
While pursuing advancements in AI, Google is cautious about maintaining positive relationships with its user base, regulatory bodies, and the advertisers that form a crucial part of its financial ecosystem.
Pichai recognizes the importance of satisfying these stakeholders and emphasizes the company's commitment to ensuring responsible AI deployment.
Google strives to strike a delicate balance, where it can deliver innovative AI solutions while respecting privacy, complying with regulations, and upholding advertiser expectations.
In light of these circumstances, our conversation with Pichai delved into his perspectives on the evolving AI landscape and his plans for overcoming the challenges.
Google CEO Vows to Prioritize Thoughtful AI Expansion
He acknowledges that the AI field is constantly evolving and that competition is fierce. Pichai believes that staying at the forefront of AI development requires relentless innovation, agility, and adaptability.
Google aims to cultivate an environment that fosters creativity and enables its engineers to push the boundaries of AI research and development.
Regarding Bard, Google's own chatbot, Pichai expresses confidence in its potential. He highlights the significance of natural language processing and the ability to generate coherent and contextually relevant responses as critical factors in creating a successful chatbot.
The company strives to refine Bard by leveraging its vast dataset and expertise in AI. Pichai envisions Bard becoming an invaluable tool for users across various domains, including entertainment, education, and more.
Pichai acknowledges the concerns surrounding AI, particularly in relation to user privacy and data protection.
He underscores Google's commitment to transparency and user control, emphasizing the need for clear communication and user consent when it comes to data collection and AI usage.
Google intends to continue collaborating with regulators and industry stakeholders to shape responsible AI practices and frameworks.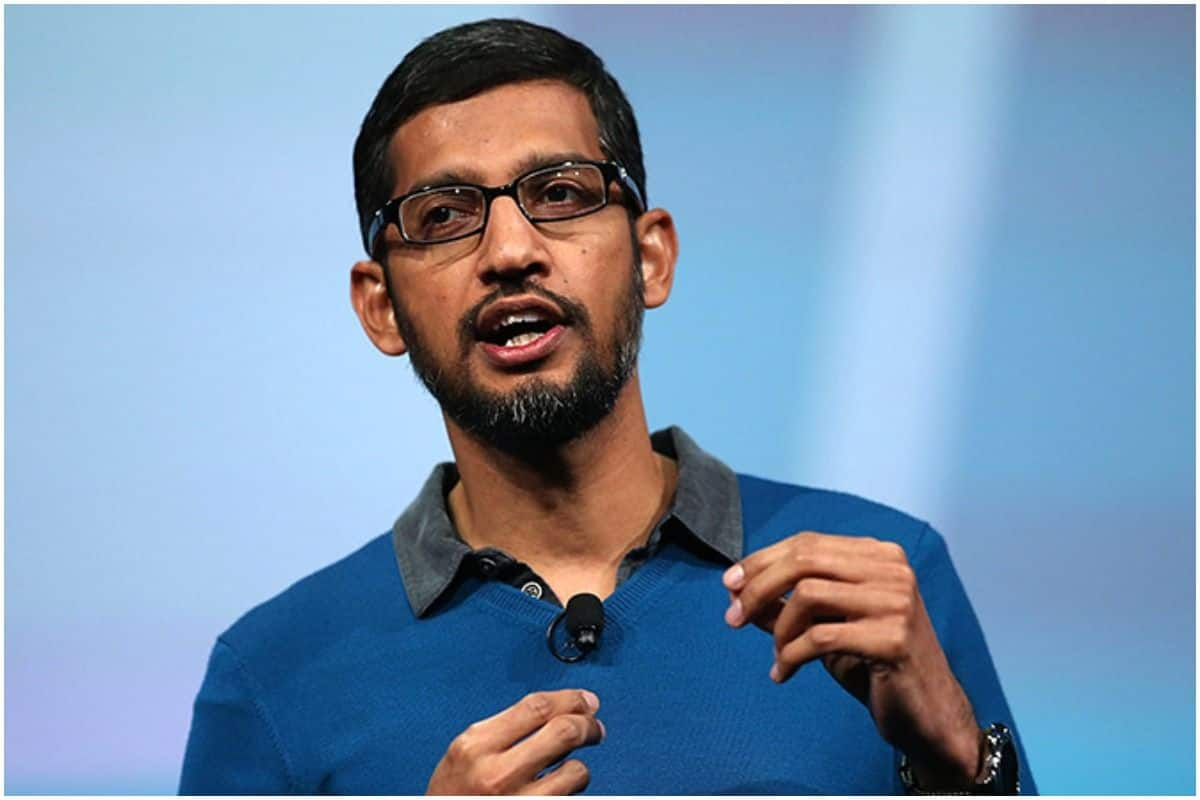 The impact of Sundar Pichai's endeavors to establish Google's position in the AI industry, as discussed in the interview, could be significant.
By developing its own AI tools, such as the chatbot Bard, and striving to balance user satisfaction, regulatory compliance, and advertiser expectations, Google aims to solidify its presence in the rapidly evolving AI landscape.
This proactive approach demonstrates Google's commitment to innovation and responsible AI deployment, potentially positioning the company as a key player in shaping the future of AI while addressing the concerns of various stakeholders.
Sundar Pichai's interview shed light on the challenges Google has faced in the AI boom and its subsequent efforts to establish a strong position in the field.
The company aims to leverage its own AI tools, such as Bard, while carefully navigating the interests of its users, regulators, and advertisers. Pichai recognizes the dynamic nature of the AI landscape and emphasizes Google's commitment to ongoing innovation and responsible AI deployment.
Through these endeavors, Google seeks to remain at the forefront of AI development and deliver impactful solutions while addressing the concerns of its stakeholders.