According to recent reports, Texas AG has sued Google over its facial data collection practices. According to the reports, a lawsuit has been filed against the company and it has been confirmed by the Attorney General of Texas. Read the entire article to learn more about this piece of news.
About the Lawsuit
"Google's indiscriminate collection of the personal information of Texans, including very sensitive information like biometric identifiers, will not be tolerated," Texas Attorney General Ken Paxton said in the Thursday press release. "I will continue to fight Big Tech to ensure the privacy and security of all Texans." Paxton's office is asking the court for a permanent injunction in the case. This would prohibit Google from "capturing, maintaining, or using in any way the biometric identifiers captured in Texas" or "performing voice or facial recognition in Texas" without the informed consent of the relevant individual as well as invoke a $25,000-per-infraction fine against the search company.
Google has issued a statement regarding the lawsuit. José Castañeda, a spokesperson for the company, told Engadget via email, "AG Paxton is once again mischaracterizing our products in another breathless lawsuit. For example, Google Photos helps you organize pictures of people, by grouping similar faces, so you can easily find old photos. Of course, this is only visible to you and you can easily turn off this feature if you choose and we do not use photos or videos in Google Photos for advertising purposes. The same is true for Voice Match and Face Match on Nest Hub Max, which are off-by-default features that give users the option to let Google Assistant recognize their voice or face to show their information. We will set the record straight in court."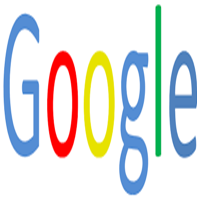 About Google
Google is the most popular search engine in the world. The company has managed to make its mark around the world. Whenever people are confused or have any silly doubts, they rely on Google to give them the right answer to their problems. Google has become that one source of information on which everyone can rely. It has become a habit for most people to get their facts straight using this search engine before opening their mouths in front of everyone. The company aims to provide people with abundant information so that they can perform well and also learn about new things without having to panic. Google is a convenient and user-friendly way to get one's doubts cleared and also learn about new things.