If you have been following the leaks, you might have seen how the new AI chatbot, ChatGPT has been gaining popularity. And infact, the new ChatGPT has helped them to gain a lot of subscribers right after a few days of launch. This has affected Google after the users tend to go to ChatGPT to get new information over going on traditional searching, this has reduced the time at the peak.
As ChatGPT has been gaining a lot of popularity, the tech giant Google has been planning to bring their new AI Chatbot which will be strongly competing with the existing new ChatGPT. Details about this upcoming Google ChatBot have been confirmed by the CEO of Google, Sundar Pichai where the company has gone ahead and declared code red to work and develop a fully functioning AI chatbot. Here we have got you covered with everything you need to know:
Google AI Chatbot will be developed to bring great competition to ChatGPT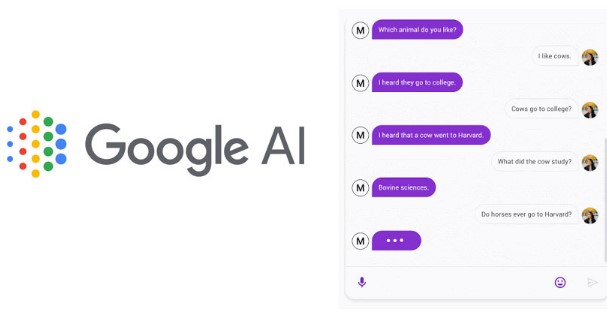 As per reports, Google has already started their new project for the development of this Google AI Chatbot and here it's been said that the tech tycoon talked with two of their good experience as well as well-known Google engineers named Larry Page and Sergey who as of now are not providing any such works to the company.
The leak also says that the discussion between the tech tycoon and the experienced engineers was mostly about how Google can bring strong competition against the Open AI's ChatGPT, and the answer to this is to bring a new Google-powered Chatbot. This move from Google was made because ChatGPT has been gaining a lot of popularity and this can lead to danger to its existing search engine markets. 
Google AI ChatBot VS ChatGPT – Google can have the edge here!
If you have been thinking about how Google AI Chatbot will be competing against Open AI's ChatGPT. Here we have a strong feeling that Google can have a great edge over ChatGPT because the tech tycoon has the largest-ever database of information which can help provide accurate information.
The working of the ChatGPT is based on the new Microsoft Copilot software and now, we will get to see this new Google AI Chatbot get its power from a PaLM-Coder2. This means that Google will be utilizing its entire resources from its software integrations and also its massive database.
Comments
comments