Over the years, Google has been immensely working on enhancing its Google pages and the different services provided by it. After numerous changes, the company will soon add recommended keywords which will be displayed under the search bar.
On Tuesday, a blog post from the company indicated that the search engine giant will soon add another feature that will make it super easy to search and find the desired results.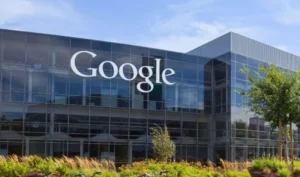 This will help its users to filter out results that will be based on what they want to search or look for. The feature will be titled as "Topics". The topics section will remove unnecessary searches and foremostly look after the query posted by the user and not do a whole search over the query.
The new feature will further help users to either add or remove the topics which will be pointed out by a plus icon to either zoom in or backtrack on a search.
"For example, if you're searching for "dinner ideas," you might see topics like "healthy" or "easy." Tapping on a topic adds it to your query, helping you quickly refine your search results with less typing. Topics are dynamic and will change as you tap, giving you more options and helping you explore new areas. For example, if you tapped on "healthy," you might see "vegetarian" or "quick" appear next," Google said in its blog post.
Moreover, if the filters don't appear as per the query, users can look for more filters in the 'All filters' option provided by the site at the end of the row.
"Both topics and filters are shown in the order that our systems automatically determine is most helpful for your specific query," Google added.
As early as possible, the new feature will start appearing in the United States for users. This will be made available both on iOS and Android and also on the mobile web application.
Previously, Google search provided 10 results in blue links. It, however, offered 100 results for the users based on preferences. Now, the search engine giant Google made it easier to view enough search results for the users by merely scrolling down the page.
In addition, users can go up to six pages by scrolling down until they reach the 'more' option. But, Google will restrict the number of constant scrolling to four pages at a period.
Comments
comments