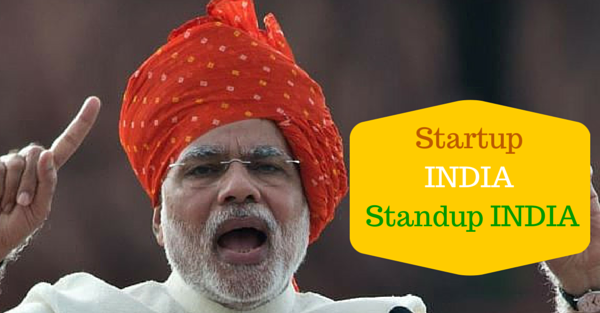 7 January, 2016, New Delhi: Government of India is about to launch its action plan to support Indian startups 'Start-Up India, Stand-Up India' on 16 January, 2016. Taking a positive step on this move, the Union Cabinet has given a green signal to Stand-up India scheme today, reports PTI. With the launch of this scheme, the govt. will promote and support at least 2.5 lakh schedule caste, schedule tribe and women entrepreneurs through banks.
According to the PTI report, the scheme will start with the initial amount of 10,000 crore. It is a refinance window for SC, ST and women entrepreneurs through Small Industries Development Bank of India (SIDBI)
In an official statement, the government stated, "The Scheme is intended to facilitate at least two such projects per bank branch, on an average one for each category of entrepreneur. It is expected to benefit at least 2.5 lakh borrowers." The statement was released after the Cabinet meeting which was headed by Prime Minister, Narendra Modi.
The government is expecting to reach the target of 2.5 lakh approvals in a time span of three years. The statement further stated, "This would include increasing their familiarity with factoring services, registration with online platforms and e-market places as well as sessions on best practices and problem solving." The loan given to the borrower under the newly launched scheme is secured and backed up by a credit guarantee through credit guarantee scheme.
The Department of Financial Services would be the settler and National Credit Guarantee Trustee Company Ltd (NCGTC) would be the operating agency. PM, Narendra Modi announced 'Start-Up India, Stand-Up India' on 15 August, 2015 on All India Radio at a programme called 'Mann Ki Baat'.
Image- knowstartup.com