BMW coders from the Grey market have already unlocked the vehicle feature for many years. Now as the heated seat subscription gets a controversial response, the community of hackers says they are prepared to help owners unlock the subscription-only features.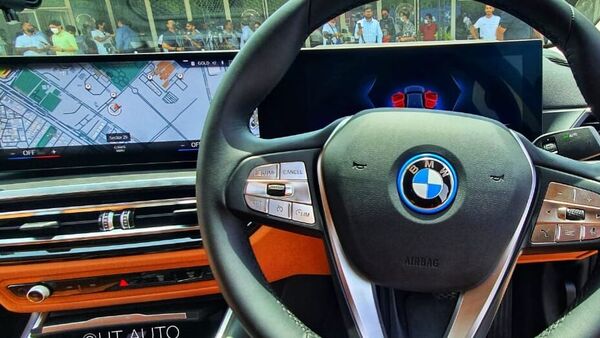 For over years, these hackers have been unlocking various BMW features, having a familiarity with the motherboard already. These coders are the ones to perform vehicle coding and also provide certain additional features. They advertise themselves as services provider on various websites like eBay or Etsy. The services which they have done so far also include adding features like Android screen mirroring, removing undesired programs, and enabling a feature on the European model of the car. Some of these modders say they could unlock subscription-based features too.
"We're always listening to our customers and finding ways to offer the features they're looking for. As long as BMW makes it possible to activate heated seats, we can look at offering it. If BMW doesn't allow it, then the same feature could be added with a hardware retrofit, so in the end, the driver is always going to be able to get what they want," Paul Smith, content marketing specialist at Bimmer Tech, a BMW coding firm, told Motherboard in an email.
Various upgrades
In earlier days, cars come with various features offered as part of packages, or "trims," which the buyer decides when they purchase the car. Originally, these were nearly all physical or hardware upgrades like leather seats, more horsepower, or a sunroof. But, increasingly, they are software-enabled features like automatic headlights and wiper activation and driver assist features like adaptive cruise control. The creation of software-locked features means all versions of a car can have the feature, but only if the customer pays to unlock them. Some coders are helping customers do this off-the-books.
It seems like automakers have figured out they can make more money by making people pay twice for these software-enabled features, once when they buy the car and again via a subscription software to unlock it over the course of ownership. With the proliferation of internet-connected cars and the digitization of nearly every feature a car offers, automakers increasingly view selling software upgrades as part of their business model. Stellantis, the parent company of Jeep, Dodge, and Chrysler, recently told shareholders during its "Software Day" presentation it expects to generate $22.5 billion from selling software and subscriptions alone, matching projections from other major automakers like Volkswagen, General Motors, and Ford.
Credits- Vice