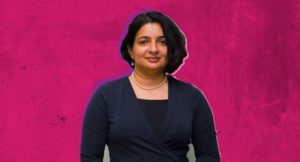 An unhealthy lifestyle is one of the biggest self-inflicted causes of multiple health problems in India. This can include lack of physical activity, bad posture, too much screen time, irregular food habits, and an unhealthy diet.
Statistics and studies say that teens are at the biggest risk of such lifestyle-related health issues. In 2018, six hundred girls were sampled by Dr Bandita Sharma- a practising gynaecologist to study the correlation and causation between their health and lifestyle.
Dr Sinha said, "In the past few decades, I have seen many kids coming to me with hormonal issues. Change in lifestyles is contributing to increases in risk factors among children for future health conditions. Unhealthy lifestyle elements often lead to obesity, diabetes, hypertension, heart diseases, infertility and hormonal imbalance problems like Poly Cystic Ovary Syndrome (PCOS)."
The study concluded that 70% of the sample was at the risk of lifestyle based disorders. This could include obesity, diabetes, hypertension, hormonal imbalances and polycystic ovary syndrome.
While this was a limited sample a general trend can be drawn across various demographics as lifestyles get more and more stagnant and unhealthy. This study states that over 61 per cent of deaths in India is due to lifestyle-related causes or non-communicable diseases. Other causes also include the consumption of alcohol and tobacco.
This has been a pressing issue since many years in western countries like the United States but now the problem is also leeching into India. Here is where Grow comes in.
The Beginning:
The company was launched in September of 2015 by Jyotsna Pattabiraman. She is an entrepreneur from Bangalore who has also graduated university from Stanford.
Jyotsna after her graduation has worked in multiple companies such as Oracle, eBay, and Yahoo in Silicon Valley before moving on to starting her own venture.
"It took me a while to take the plunge. As an introvert, it was hard for me to learn to pitch. But practice makes perfect," she recollects.
The Product:
Grow is a startup headquartered in Bangalore that helps users out with lifestyle choices. They are a conglomerate of professionals who identify as technologists, counsellors, technologists, and product engineers who want to use a person's mobile phone to inculcate healthy habits. This on the partner end will also include therapists, medical doctors, nutritionists, sleep experts, and more.
The company operates through an app where you can get in touch with any of these professionals depending on situational needs. The company commandeers three types of apps:
1. Grow Fit- for weight management of the user
2 Grow Self- for self-clarity and mental health
3. Grow Chef- for food tips and recipes
"We look at behavioural data as well as empirical data to determine whether our plans and diets can work for someone, and correct accordingly. As we can measure the outcome within days, this approach works for us. As a data-driven company, Grow Fit experiments quite a bit and learns something new every day. For example, we expected our customers to be around 35+; instead, we find that they are in the 25-35 range," Jyostna tells YourStory.
Each of these apps works independently for the need and full assistance is provided by the Grow team for the same.
Challenges:
An initial challenge was how to penetrate a millenial market that is so heavily dependant on junk food in their day to day lives. While healthy alternatives are not as delicious, they are also on the more expensive end of the spectrum- especially with foods that are organic, vegan, dairy free, gluten free or fair trade. But now the new dawn of fitness is emerging and more and more people are interested in eating healthy.
"[Our target group] is just worried about the taste, price and whether it will work for them. We work hard on meeting them halfway. We don't sell anything unless it's proven to work. Once we've tackled that, we work on the taste, so they don't have to give up the foods they like. For example, we offer keto pizza, high-protein pizza, sugarless brownies and more," she says.
Grow Fit and Grow Chef also collaborates restaurants and home chefs too to help them tap into a target group that is also a part of the health market.
Another challenge was making this a profitable business model. They had to hire the best doctors, therapists or nutritionists in order to have the best outcome which would persuade users to continue to use the application. This meant they had to spend money.
This brought the problem down to unit economics because they were focused on the outcome for each of their users and not just an overall trend. Funding became a crucial standpoint for the company.
Funding:
Grow is a young company with a user base that is currently building. Thus, in so far, it has run only one round of funding in June of 2017.  But for a founder who has had an elite list of companies on her resume and is also a Stanford graduate, even one round can get enough money for reasonable sustenance.
Series A funding has been run for the Grow Fit vertical on June 21, 2017, and has gotten in $4.5 million in funding. The list of investors includes Kris Gopalakrishnan- the co-founder of Infosys and the Chairman of Manipal Education Group- Ranjan Pai.
The Future:
What could work against Grow is that many health health-based problems in the country are solved through short term solutions such as medicine and not long term investments like a lifestyle change. This is what Grow wants to promote.  Penetrating a market like this could be challenging.
But what could work for Grow is that India is a blank slate. The population is young and health issues within them are pressing. This demographic is constantly aware of trends and are early adopters for new technology. If this adoption would happen towards Grow's apps, it could become a leading health tech company.
Comments
comments