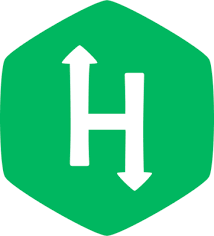 14 February 2018, India:
HackerRank has raised $30 million in Series C round of funding. The funding round was led by JMI Equity.
Existing investors Khosla Ventures, Battery Ventures, Randstad Innovation Fund and Chartline Capital Partners also participated in the funding round.
As a part of deal, Suken Vakil, General Partner at JMI Equity has joined HackerRank's Board of Directors.
HackerRank will use the fresh capital to accelerate its growth in the enterprise, expand and support its growing community of more than 3.4 million developers, and advance it data science research and development.
Vivek Ravisankar, co-founder & CEO of HackerRank said, "The need for developers is only going to increase as every company becomes a software company. To hire the talent they need to drive innovation, companies can't afford to continue to use antiquated resumes in the first step of their hiring process."
Ravishankar added, "HackerRank is playing an important role in reshaping the future of technical hiring — one where developers can showcase their skills and employers can evaluate them in an unbiased way."
Suken Vakil said, "We see a massive opportunity in HackerRank. Over 10% of the world's population of software developers and over a thousand companies use HackerRank. We look forward to helping the HackerRank team scale their efforts in transforming the way companies evaluate and hire the right developers."
HackerRank was founded by Harishankaran K and Vivek Ravishankar in 2010. It is a technical hiring platform that helps businesses evaluate software developers based on skill. It offers a SaaS (Software as a Service) based recruitment platform to screen technical candidates by testing them on programming challenges.
(Image – Brandfolder)
Comments
comments