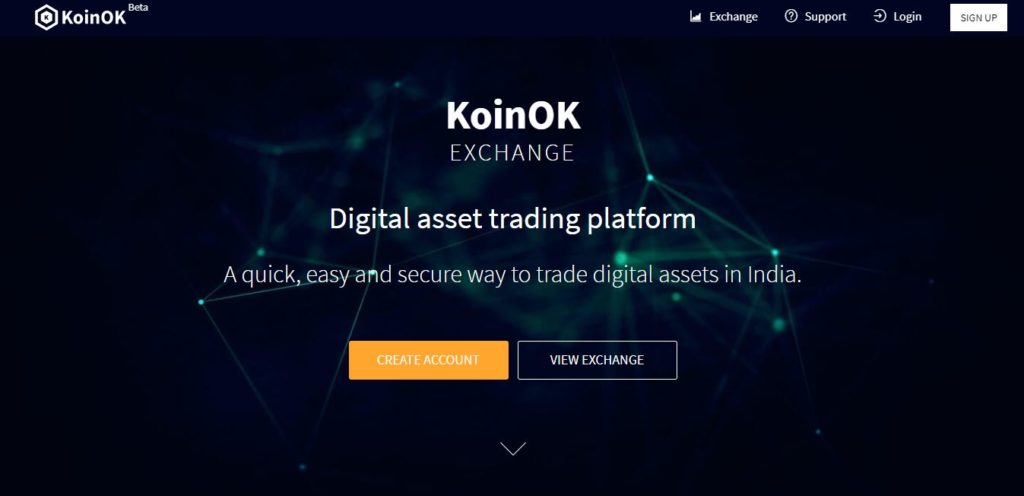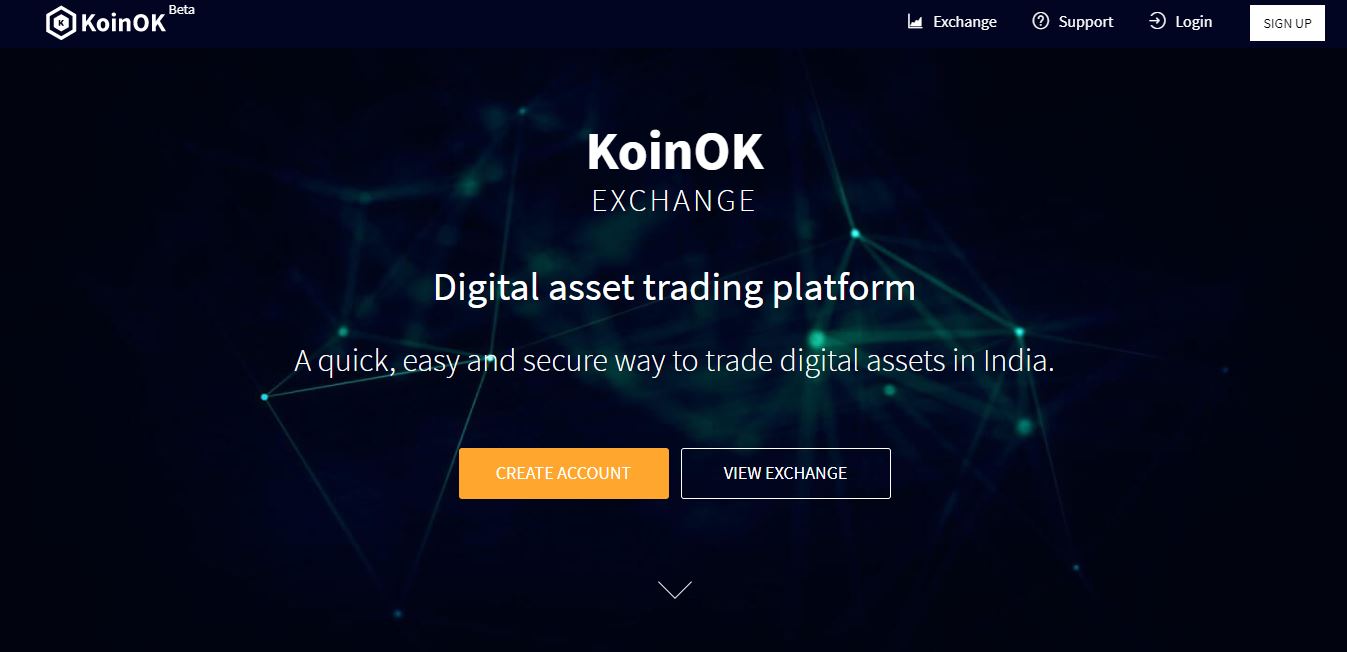 Indian financial budget 2018 created some ripples among the bitcoin world. While a lot of the statements have been making waves, cryptocurrencies are still widely popular among the trading community. There are still exchange platforms that are being opened up to support cryptocurrency enthusiasts.
"Having the finance minister say in the Union Budget 2018 that, cryptocurrency isn't legal tender is perfectly logical. It doesn't mean crypto trading is illegal, but comes with its own risks like any other investment asset in the market. There are a lot of people in India who are intrigued by the technology but don't understand it well enough" say the team behind newly launched exchange platform, KoinOK.
KoinOK is a cryptocurrency exchange platform which facilitates users to trade in Ether, Ripple and other popular cryptocurrencies by following an open order book system.
Due to the lack of legal framework around virtual currencies in India, cryptocurrency trading has not flourished in India but soon this might change as the government plans to lay down regulations around businesses based on the technology. Companies like KoinOK that follow the best industry practises for KYC verification and have accounts with popular banks in India helps users to have hassle free deposits/withdrawals.
The founding team has highly skilled and experienced entrepreneurs who have worked across a diverse set of industries with 15+ years of experience.
"At present everyone is more focused towards cryptocurrency exchanges but apart from this our vision is to take blockchain technology into other technical fields with the help of our blockchain experts. There are an estimated 40 tech startups operating in India that are using blockchain technology" adds the team.
Well there are some established players like Zebpay, Coinsecure and some recent startups like Koinex, Coindelta which have been able to grab a good share of traffic in last 2-3 months.
KoinOk has focused on providing the best user interface to their users and have got some great reviews regarding that. The KYC verification and deposit/withdrawal facilities are quite fast as compared to other exchanges.
For a product like cryptocurrency exchange platform, which involves a significant amount of money have to solve the most fundamental problem which is TRUST. Users should believe in the product and team that their money is safe on the platform. KoinOK exchange have invested heavily in the platform security and support teams to provide users a peace of mind and focus on trading; leaving everything else to team KoinOK.
The main standout features that the team invested heavily in are:
Security

– End to end data encryption, multi-sig hardware wallets, 2FA authentication.

Availability

– Scalable and efficient trading engine, minimal downtimes with 24*7 customer support.

Speed

– Faster order execution on the back of advanced order matching algorithms.
As the the competition is increasing day by day, user wants to trade in different cryptocurrencies. To outpace competitors KoinOK has developed in-built trading engine which can process a high number of transactions per second and can scale automatically in case of high loads. The backend systems are robust enough to onboard a new currency in minimal times with very few changes needed in the main code.
The future plans are inclined towards making the platform more robust regarding faster order executions, improved user interface, regular onboarding of new cryptocurrencies and dedicated mobile application for improved mobile usability and security. The company would soon be announcing referral program which will help them reach out to more users while rewarding existing users.
KoinOK will also let users invest in index tokens which will help in maintaining a much diverse portfolio protecting users from the high volatility of the cryptocurrency market.
Comments
comments