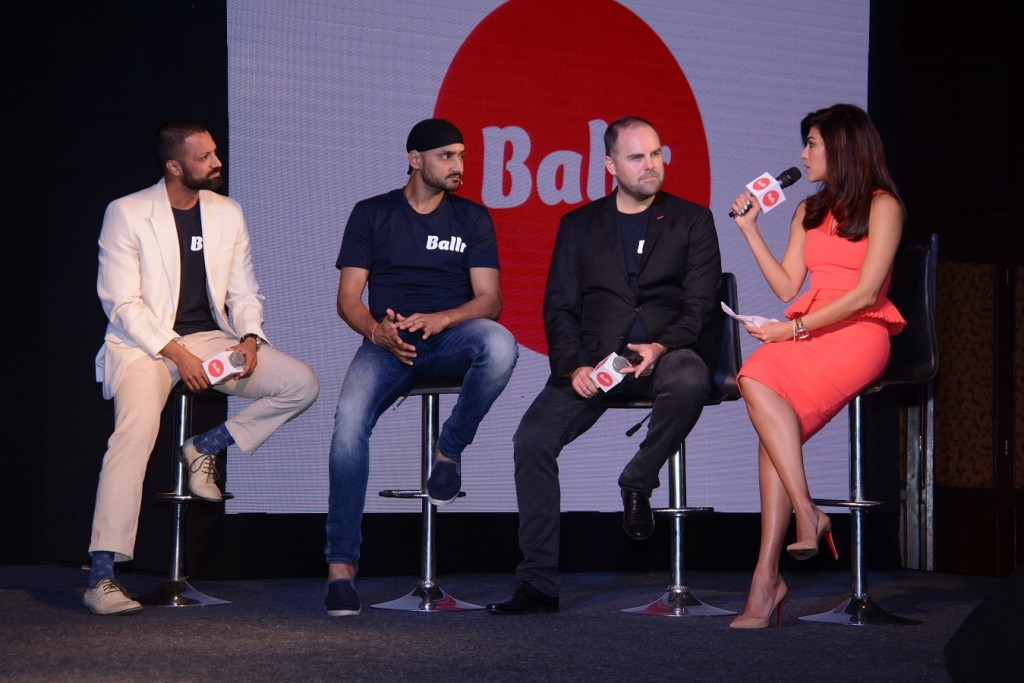 20 May 2016, MUMBAI; Indian cricketer Harbhajan Singh launched mobile only micro gaming app – Ballr, on Thursday. The app will be available from May 24, 2016 on Google Play Store.
Commenting on the event, Harbhajan Singh said, "I've been deeply associated with the leadership of Ballr in India and believe this will be a great platform for fans to connect with the game. It gives them the chance to play alongside, test their skill and get rewarded by brands. It is a much more interesting way to watch cricket and I am sure to play with it as well".
Speaking about the launch, the chief of Ballr said, "Through Ballr we wish to create a community of sports fans and build a digital environment for friendly competition & conversation. India is the second largest smart-phone market in the world with over 220 million users. In this context and given the immense enthusiasm Indian youth has for sports; Ballr is the perfect platform for them to connect through live sports".
Ballr was founded in 2012 by Sam Jones, the company has its offices in Sydney, Melbourne and New York. The company has raised $4 million in seed funding and will use this capital for endorsing celebrity athletes, like Harbhajan Singh and Chris Gayle.
Image: Voice&Data