Image Credits: liveinternet.ru
Spearheaded by extensive information and personnel, the healthcare industry is constantly evolving. While it is true that advances in medical technology alone are not enough for better delivery of services, it is also a fact that the skills of doctors and others in healthcare need constant up-gradation. India has 381 medical colleges, and 9.29 lakh doctors are enrolled on the Indian Medical Register. Despite this, there is a shortage of doctors leading to an extremely low doctor to patient ratio. Indian doctors on an average see 10 times more patients than their foreign counterparts.
Medical colleges in India are also unevenly distributed. According to a report by the Parliamentary Standing Committee (PSC) on Health and Family Planning, " Six states, representing 31 per cent of the national population, have 58 per cent of MBBS seats while eight states, with 46 per cent of population, have 21 per cent seats. The MBBS syllabus has remained unchanged for the past 14 years, despite an urgent need to be revised every four to five years to be in step with developments in the medical profession. Methods of teaching leave much to be desired and need an urgent revamp".
Related Read: The Indian Healthcare Industry And The Challenges Currently Faced !
India creates the largest number of doctors in the world. Approximately 48,000 MBBS doctors graduate each year. However, there are only 24,000 seats (approx.) for post graduation. Compare this with United States which produces only 18,000 doctors a year. Thus, many people go out of India for post graduation. According to a recent report, "India's position as a key player in global student mobility is set to grow in the next decade." There is also an increasing demand for online courses. Many graduates do not continue to do their PG due to lack of seats and start practising. This creates a very tricky situation since in a field like healthcare, the professionals need to constantly update their knowledge and skills.
Let us consider some more points. The Indian system of education is very archaic. It is imperative that new and more modern methods of teaching be introduced. The MCI came out with a directive for doctors to renew their licenses every 5 years by showing that they have achieved a minimum of 30 credit points. However, these are not mandatory except for in three states. This needs to be made compulsory nationwide as in the United States and all State Medical Councils must implement this. At present, online CME is given credit points on a case-to-case basis. There is a need to pass a national order for online CME accreditation with strict measures to verify authenticity and participation of medical professionals. More weightage should be given to skills and attitudes gained and not for mere theoretical knowledge and giving exams. CME should be regulated in line with the desired outcomes.
Related Read: Hiring The Right CEO In Healthcare Industry !
There is a gap in the demand and supply of skilled workforce in healthcare and a concerted effort needs to be made to reduce and bridge this gap. Huge investments in infrastructure, innovative set ups for providing health care outside the traditional domain in the form of walk-in clinics, and a virtual access environment for doctors and patients are some of the needs of the hour. There will be a paradigm shift in India's healthcare delivery system what with new and more effective ways of service delivery coming into place. Bridging the skill gap will help foster newer possibilities for all those engaged in changing the face of this industry.
Technology has a strong potential to improve real-time access to healthcare and health education. Digital and social media, telemedicine and telehealth, remote monitoring, and other evolving technologies can be used for education as well service delivery. Today, slowly but steadily, Indian doctors have started using a mix of technologies such as video calls, apps, emails, and text messages, be it for diagnostic purposes or for making real-time calls to fellow specialists and interacting with their peers.
Related Read: 5 Technologies Dictating the Future of Healthcare !
In this context, eMediNexus is India's fastest growing mobile and web-enabled healthcare technology platform. By delivering cutting-edge instructional and discussion-oriented clinical content to doctors mediated by key opinion leaders, it allows doctors to address the current vacuum in their continuing medical education needs. Founded in 2015, eMediNexus seamlessly connects doctors of all specialties, empowering them to sharpen their clinical skills in a structured and interactive manner. Further, by launching relevant physician petitions, eMediNexus has reiterated the concept of digital advocacy leading to major policy changes. Various short- and long-term courses are also in the offing.
With the platforms allowing doctors to get access to news covering the last 24 hours in medicine, engage within their specialties, access national medical events and association feeds, and discuss individually with each other or the broader doctor community, eMediNexus aims to cover all major learning needs of doctors.
Healthcare providers are gaining new skills and using novel technology in their organizations. Information is available at the click of a button and helps in assisting with the delivery of care and system management. Organizations, thus, should build and incorporate processes that enable a conducive environment for continuous learning, knowledge sharing, and innovative change.
(Disclaimer: This is a guest post submitted on Techstory by the mentioned author. All the contents and images in the article have been provided to Techstory by the authors of the article. Techstory is not responsible or liable for any content in this article.)
About The Author: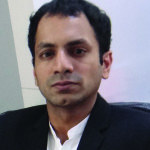 Nilesh Aggarwal is a young and driven entrepreneur running the IJCP Group and the co-founder of eMediNexus.
He is a part time musician and enjoys playing the guitar.