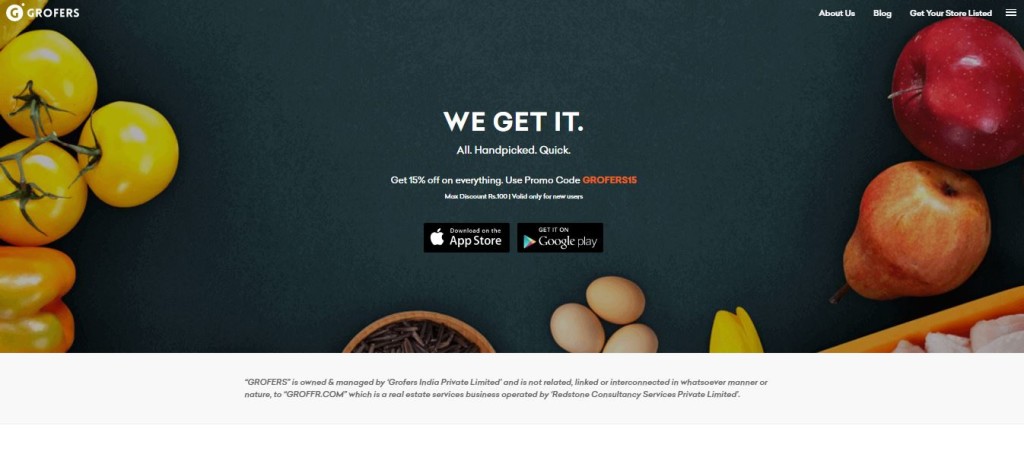 30 Jun. 16, BENGALURU: Grocery delivery platform, Grofers is laying off 10% of employees and has revoked employment offers for new hires.
The customer support team and content team will witness the massive layoff, as per Human Resources Head Rishi Arora's e-mail that was sent to employees yesterday. The company has about 1,500-2,000 employees.
According to sources and reports by Mint, the e-mail from Arora stated, "The primary driver of this decision is our changing growth trajectory. We grew at an insane pace last year but given that as of April this year, we have effectively reduced marketing spend next to nothing. We don't foresee the same growth rates to continue."
"This is also driven by a general slowdown in activity in the market, which we don't see improving in the next few months, and which is a reality we want to adjust to as quickly as possible," the e-mail stated further.
"We revoked about 67 offers mostly for joinees into operations. We are downsizing some of the teams given the market environment and our revised growth projections. Most of the joinees were supposed to be for these teams. We are still talking to the institutes and the affected individuals to figure out a way forward,", stated Albinder Dhindsa, the company's chief executive who confirmed the development, as per Mint reports.
Grofers is a Gurgaon based on demand services connecting consumers with the local stores. Grofers was founded in December 2013 by Albinder Dhindsa and Saurabh Kumar.
Between December 2014 and November 2015, the company has raised $165 million after three rounds of funding by its investors – Tiger Global Management, SoftBank and Sequoia Capital.
In October 2015, the company acquired Townrush, a B2B logistics company and SpoonJoy, a Bangalore based start-up.
At the Beginning, Grofers business model was a b2b service which later changed its business model to a b2c in November 2014. Due to certain operational glitch, the company halted its operations in some parts of NCR in October 2015. By January 2016, Grofers began his operations again and currently Grofers provides services across 9 cities.