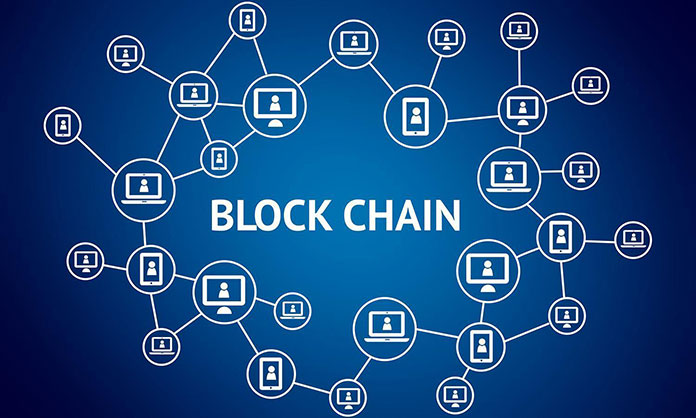 An Estonia-based healthcare startup 'Healthureum' announced raising of $15 million in the bounty program of its Pre-ICO campaign. Reportedly, the company had undertaken its first ICO in the month of Nov-Dec and ended up raising an amount of $15 million.
Also the blockchain-based new company claims of bringing first blockchain based Healthcare announced its PRE-ICO in the month of Dec and after an overwhelming response from the market is all set for its Upcoming Token generation event which is scheduled for the 3rd week of February.
Interestingly, the new applications of blockchain technology are picking up pace and startups are bent on exploiting it in every way. As complex as it may seem, blockchain is a decentralized ledger that records transactions on blocks and encrypts them cryptographically.
Its decentralized nature enables preserving the integrity of data and hence makes blockchain ideal for application in data management.
Besides, it also launched the initiative aiming to revolutionize the healthcare technology by integrating blockchain and cryptocurrency into the existing system to eliminate malpractices and errors in order to ensure efficiency and accuracy in the operational procedures of healthcare.
The company made news after it raised a sizeable fund in its Pre Token Generation Event (Pre-TGE) mounting up to $15 million at the very beginning of this year.
Healthureum is a platform designed on Ethereum based blockchain. It is employing smart contracts to create a dynamic environment for stakeholders involved in the overall healthcare procedures by facilitating payments and rewards within the system with the use of an exclusive token called HHEM.
Spearheaded by Medicine Specialist Mr Tomoi Set, Data Scientist Malcolm Wilkinson and Danuta Kowalska as the Chief Project Officer, this integration of a 21st century technology, blockchain and one of the most ancient practices of humankind, healthcare, is dubbed as the first step to a holistic environment where solutions to multiple health services related problems well forth from this sophisticated software.
As per the company, they will proceed with its next ICO beginning February 26 till April 1 with an appreciated token price at $3.95 from a previous $3.53.
Healthureum provides an efficient support in doctor consultation, referrals, and diagnostics, medical infrastructure, philanthropic activities, data systematization, and research programs to enable cost cutting, population health management, innovation and regulatory practices by adopting cooperative delivery models and transitioning to digitized operations.
"The response to the Pre-TGE has been encouraging and we are looking forward to another successful Token Generation event on 26th February. Our investors have immensely supported the development of our services in the early stages. We are positive that the establishment of a decentralized framework will induce a chain reaction to rejuvenate the operational and administrative procedures in both institutions and the bureaucracy not only in the west but across countries." says Marketing Director Ritu Tyagi.
Recent studies conducted by American giants such as Deloitte and IBM state the role of blockchain in the evolution of healthcare and shortcomings of the prevalent systems further corroborate the scope of blockchain's application in the industry.
With a transparent and immutable ledger of longitudinal history of every patient participating in the system, the crippled structure of data management which causes prejudicial events for the patients as well as the caregivers in the industry can be stabilized and revived.
And around more than 500 lives lost each day due to errors and accidents in the hospitals can be prevented by replacing the existing mechanisms with systems capable of managing mountainous data such as in the health industry.
Transitioning to a digitized system is expected to invite support from philanthropic contributors as well as investors. A monetary influx is essential to support the upcoming change while simultaneously filling the existing gaps in other fronts of the systems as lack of trained personnel, advanced equipment, infrastructure, and need for research and development.
The cryptocurrency based model, using HHEM token on the ECR20 standard, is a self appreciating scheme to provide high yield to each participant as well as to the whole system at large.
The HHEM token will facilitate fast and secure transfer of funds across borders for payments for services and rewards on referrals both within the network and outside it enabling patients to seek video consultation from doctors in any part of the world without worrying about the hassles of transferring money to another country hence opening the doors to a globally connected network of doctors and patients.
In past sometime, Blockchain based initiatives such as Healthureum, are garnering attention as experts and enthusiasts in finance and tech look for promising opportunities which are, of course, financially beneficial and also lead change in their niche. With an advantageous start at the Pre TGE, Healthureum has its road map ready with the implementation of its Alpha model in hospitals lined up in November 2018.
Comments
comments