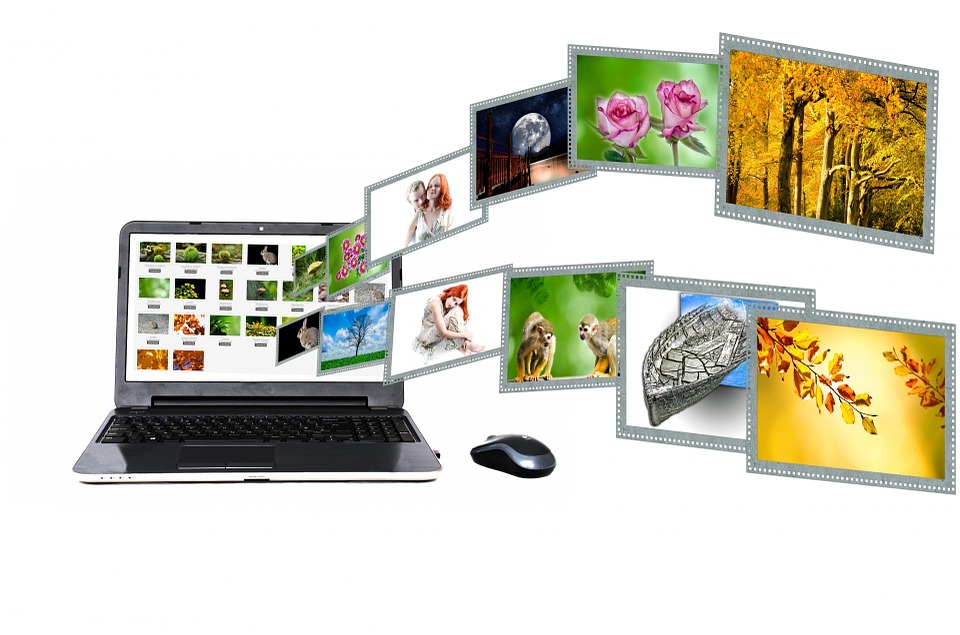 Website builders are far from being an obscure presence on the internet. They may not compare to the popularity of sites like Facebook and Google but they are certainly known to a good number of users.
They are a useful creation on the internet especially when they make it possible to create websites on the fly without having to learn coding or without having to use special software for creating websites.
Some Popular Website Builders
In case you are not sure what website builders are, go over the examples below.
SquareSpace
This is easily one of the best website builders around. It is well thought out web-based option for creating beautiful websites. It provides a rich set of features. It comes with a style editor, a host of modern templates with easy template switching, gallery blocks for enhanced aesthetics, customizable content layouts, custom CSS, and of course a drag-and-drop interface.
It is notable for the way it handles images. It makes sure that images are optimized so they look great regardless of the display resolution or size used to access a SquareSpace website. It also enables progressive image loading by default to make sure pages load quickly.
Weebly
A pioneer when it comes to building websites through web browsers, Weebly was one of the first to introduce drag-and-drop website building more than a decade ago. It provides a full-width page editor, responsive templates, the ability to create slideshows and custom backgrounds, search engine optimization tools, and third party app integration. Check this Weebly review for more detailed features about this specific website builder.
Wix
A cloud-based web development platform, Wix is another excellent option to use if you want to quickly create a good-looking site with modern features. It enables the creation of HTML5 sites through a drag-and-drop interface.
It can also integrate social media plugins, ecommerce and online marketing systems, forms, and community forums. Recognizing the impact of mobile devices, Wix introduced a "mobile editor" back in 2013 to make it easier for users to adjust their websites for mobile viewing.
Strikingly
Regarded as the best website builder for creating one-page sites, Strikingly focuses on sites optimized for viewing across all devices, from mobile devices to tablets, laptops, and desktops.
Its interface and set of tools are particularly great at creating long sites with a single page containing different sections. It also comes with ecommerce integration, sign up and contact forms, site analytics, media sliders, and built-in HTTPS.
Website Builders from Web Hosts
Many web hosting companies have already been offering their own website builders. These website builders may not be as good as the other four mentioned above but they usually serve their intended purpose satisfactorily.
One good example is the instantSite website builder from LCN. It comes with a drag-and-drop interface, a selection of good looking templates, search engine optimization tools, a powerful text editor, and various page elements including contact forms, buttons, galleries, and free stock images accessible from within the InstantSite interface.
What Makes Website Builders Worth Using?
It's all about the ease and modern features. Website builders allow virtually anyone who knows how to use a computer to quickly come up with a decent website at the very least. They are a significant step up from blogging platforms and antiquated site builders like Geocities, Angelfire, Tripod, and Freewebs.
They are not limited to publishing static pages made up of texts and some images or embedded videos. They can also yield dynamic pages like those that accept account registrations, allow the modification of page view, enable gallery searching, and allow readers to interact with the content on a page.
Moreover,  modern website builders simplify the whole process of putting up a site online. With them, technical processes such as the setting up of hosting are eliminated or simplified. Processes that used to be sophisticated or complicated are made considerably easier.
Is Anyone Using Website Build?
If you search for something online using a keyword phrase composed of a random keyword and the name of a website builder (example: "books weebly"), you will likely get hundreds of thousands or even millions of search results.
Most of these search results bear the TLD (top level domain, "weebly.com" for example) of the website builder you used in your keyword phrase. This should prove that website builders do have a considerable number of users. Millions of sites online have been created using website builders.
Many use website builders for their personal pages, blogs, official organization websites, or online stores. There are also those who use website builders to put up their portfolios. Aspiring photographers, for example, employ advanced site builders to take advantage of new features in showcasing their photo collections.
It's safe to say that website builders are received by users in the same way sites like WordPress.com and Blogger (Blogspot) were received in the past.
How Are They Faring?
Simply put, they would have already gone out of business if they were a losing venture. The fact that there are several website builders nowadays competing for potential users' attention evidences their viability at least in the next few years.
There are easily verifiable information online that suggest that many website builders have been doing well so far. For instance, Wix, which is a publicly traded company, reported a revenue of $290.10 in 2016.
Weebly, in less than two years since its founding, achieved profitability and a milestone of 1 million users. SquareSpace, in 2014, raised a $40 million Series B funding round from General Atlantic, and said that it was going to use this much for its marketing campaign.
Website builders have generally fared well unlike a number of websites that had to discontinue due to obsolescence or the inability to compete.
Sites or web services like Friendster, Multiply, and Vine had to end mostly because they were no longer profitable or they have not achieved profitability. In contrast, website builders are able to survive because of their freemium business model and non-standalone nature.
The Freemium Model and Non-Standalone Nature of Website Builders
Most website builders operate following the freemium business model. This means that they offer basic services or features for free but charges whenever more advanced features are used. A website builder, for instance, may let you build a basic site for free (with access to various templates and other customizations) but charges you for using a custom domain name, increasing your bandwidth allotment, or using more storage space.
On the other hand, website builders are usually not just mere website builders. They usually come with a number of other services. They may be offered together with web hosting, domain name registration, online marketing, and a host of other services. They are not tied to a single business offering.
Arguably, these are what make website builders less prone to succumbing to the competition. Their profitability does not rely on being website builders alone. It can even be said that website builders are usually not the main business of the companies offering website builders. Website builders are usually offered to attract users to avail of other more established products or services such as web hosting and online marketing.
It may not be accurate to say that website builders are thriving but it wouldn't be an exaggeration to say that they are doing just fine. Competing website builders generally don't "cannibalize" each other.
Thanks to the business model most website builders adopt, they continue operating without having to become notably successful because their profitability lies on other services, not on being website builders itself.