Hennessey mostly known for its gas guzzlers has announced its first electric hypercar. It comes with six wheels powered by a motor and a private jet interior. The price tag for the hypercar is $3 million. The company has been working on various supercars like Venom GT, but finally announces an electric hypercar.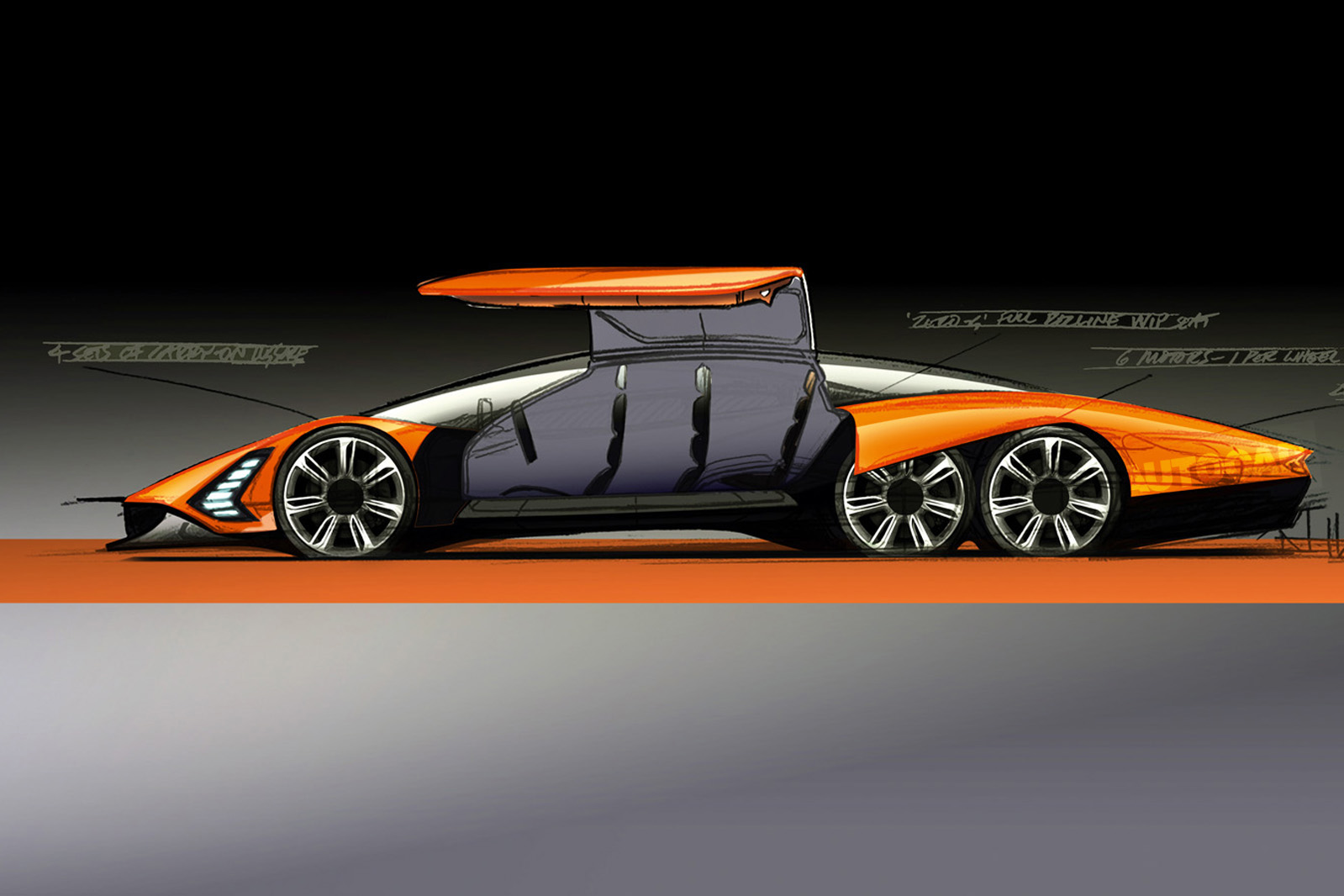 In the past, Hennessey made name for itself through Dodge Vipers, Ford Raptors, and many other classic vehicles. These vehicles have one thing in common, powered by gas-guzzling engines. It means their expertise was always in internal combustion engines, but now the company is seeing where the industry is going and working towards it. Now they decided to take their first steps towards electrification through electric hypercar. Announced as "Project Deep Space", the $3 million six-wheel-drive all-electric vehicles are going to make it to the market. However, as they were announcing this through Youtube, there don't seem to be many positive responses. People also have known Hennessey vehicles as gas-guzzling vehicles.
Furthermore, sketches have been revealed by the company. Showing the early stages of development. One of the diagrams is as shown below.
There are various hypercars in the market, however, Hennessey managed to stand out in various aspects like six-wheel drive and the interior. John Hennessey commented,
"I've been building some of the world's fastest accelerating vehicles for decades, yet they have always been performance-limited by the mechanical grip. Six-wheeled electric propulsion is the solution. The technology is unprecedented in this segment – both forward-thinking and innovative. Our design and engineering team is excited about embracing the future,"
The company didn't comment on the range, but the vehicle will be almost 20-ft long, and therefore, there's going to be space for a giant battery pack. For the interior, Hennessey said that he wanted a "private jet experience," so it went with a diamond configuration for the seats – allowing legroom for everyone. The seat in the back is going to be a captain seat with a zero-gravity position. Hennessey plans to produce only 105 units of this new electric hypercar starting in 2026.
Comments
comments