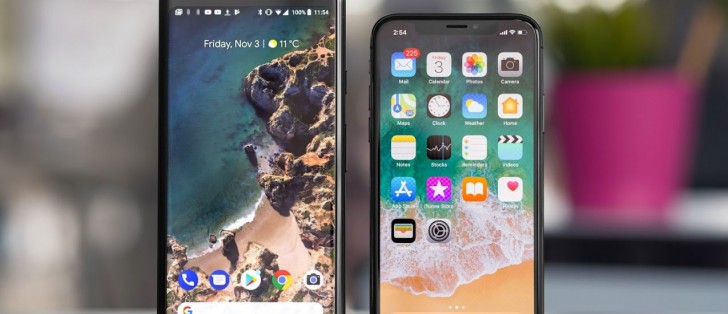 As every quarter Apple's earnings call with new investors, Tim Cook touts in a statement "switchers" as a continual driver of iPhone growth. A new survey which is conducted by the PCMag aims to take a deeper look at the top reasons smartphone users move between iPhone and Android.
According to a survey of 2,500 U.S. consumers, around more than 29 percent had switched mobile operating systems. 11 percent of those switchers went from iOS to Android, while the other 18 percent change their OS from Android to iOS.
A wide range of smartphone users who have switched mobile OSes—18 percent—went from Android to iOS. Only 11 percent went in the other direction. Apart from that, the other 71 percent haven't switched because, you know, cold dead hands, and so on.
29 percent of the people who had switched their Operating System from iOS to Android said they did so due to "better prices," while 11 percent said they switched from Android to iOS for the same reason. Furthermore, 6 percent of users that switched from iOS to Android said they did so because of "more apps" being available on Android, which is as compared to 4 percent who switched to iOS for apps.
The only field where Android always captured a lead was in customer service. 6 percent of switchers from iOS to Android said they did so because of "better customer service," compared to 3 percent the other way around.
Tim Cook also touted that switchers as a large driver of growth for the iPhone. At the time of Q3 earnings from Apple's last month, Cook said the active iPhone install base grew by double digits thanks to "switchers, first-time smartphone buyers, and existing customers."
Picture Credits: 9to5mac
Comments
comments