Studio Gobo, a premier support studio in the video game development industry, has announced a partnership with Guerrilla Games, the acclaimed developer behind the hit franchise, Horizon Zero Dawn and Horizon Forbidden West. This partnership is a significant one as it demonstrates that the Horizon franchise has grown beyond what Guerrilla Games can manage on its own and Studio Gobo is stepping in to help bring Guerrilla's vision for the franchise to fruition.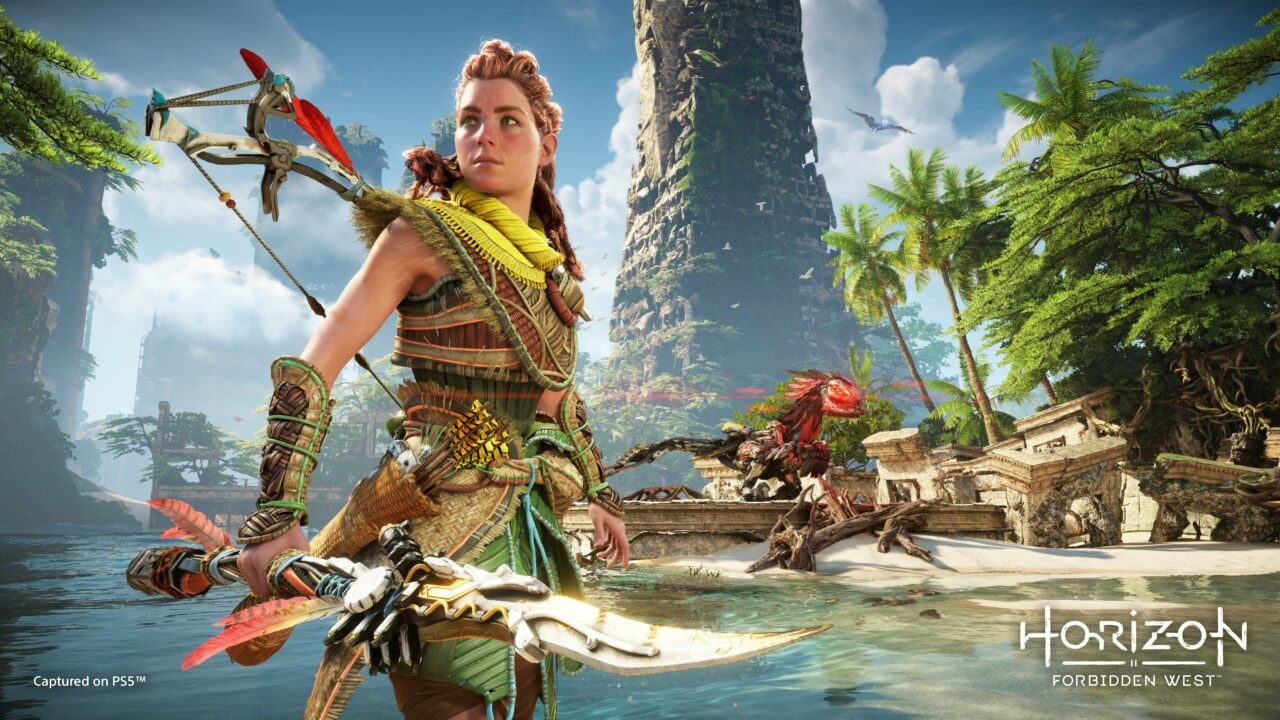 Studio Gobo has a well-established reputation for helping bring major AAA games to the market, with a particular focus on character action titles. The studio has worked with some of the biggest names in the industry, such as Ubisoft, WB Games, Microsoft Game Studios, Bethesda, Disney, and Tencent. This partnership with Guerrilla Games is just the latest in a long line of successful collaborations for Studio Gobo.
The partnership between Studio Gobo and Guerrilla Games appears to be a long-term one, as evidenced by a recruitment message posted by Studio Gobo on Twitter. The studio is currently looking to fill a number of key positions, including senior-level gameplay programmers, engine programmers, environment artists, and systems programmers. This indicates that Studio Gobo is committed to working with Guerrilla on a number of projects within the Horizon universe.
Exactly what Studio Gobo will be working on in this partnership remains a mystery at this point. There are rumors of a Horizon Zero Dawn remaster, as well as a multiplayer co-op game and another solo adventure game featuring the main character, Aloy. It's possible that Studio Gobo could be working on any one of these projects, or on something else entirely.
📢 We're thrilled to share that Studio Gobo is now a Guerrilla co-development partner on the Horizon universe. We're currently filling roles on this and other teams. See our open positions at: https://t.co/4YBMhs8qJq pic.twitter.com/1xwZZKWtr5

— Studio Gobo (@StudioGobo) January 26, 2023
For fans of the Horizon games, this partnership between Studio Gobo and Guerrilla Games is exciting news as it means that we can expect to see more from the franchise in the future. This partnership between the two studios brings together the expertise of Guerrilla Games in creating immersive, engaging open-world games with the skill of Studio Gobo in supporting the development of AAA titles. Together, they are sure to create something truly special.
It's important to note that it's likely to be several years before any full sequels or spin-offs of the Horizon series are released. In the meantime, we can look forward to hearing more about Studio Gobo's work on the Horizon universe in the coming months and years. This partnership between Studio Gobo and Guerrilla Games has the potential to take the Horizon franchise to new heights and we can't wait to see what they come up with next.