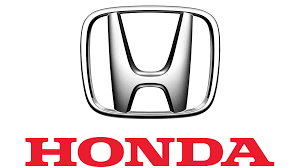 22 November 2017, India:
According to reports, the Indian subsidiary of Honda Japan is planning to enter into Indian Electric Vehicles Market. Sources told that Honda India is in the process of adopting an EV strategy in the line with Indian government's mission to switch to all-electric cars by 2030.
Honda is currently evaluating the feasibility of manufacturing country-focused battery-powered electric vehicles that are both affordable and suitable for Indian roads.
Honda is not the first company to enter into Indian electric vehicles market. Mahindra, Maruti Suzuki and Tata Motors have already disclosed their plans of entering into Indian electric vehicles market.
"We feel that diffusion of battery EVs requires significant infrastructure development and overcoming other challenges, such as cruising range with batteries, affordability and consumer acceptance. HCIL strives to plan battery EV models that will be best suitable for the traffic conditions in India in view of the usage including travelling distance," said Yoichiro Uneo, CEO of HCIL.
The company's long term goal is to bolster the sales of its electric vehicles worldwide, entering in Indian market is part of this. Honda expects more than 65% of its global sales to come from electrically-powered vehicles by 2030.
Uneo said, "It depends on how fast the technology and infrastructure evolve in India and the rate of acceptance by consumers. It has the potential to be disruptive in the long run but we see hybrids to play a crucial role during this transition".
An Electric Vehicle Development Division has already been established inside the Honda R&D facility in Japan. A dedicated team is working on expediting the manufacturing process of electric vehicles.
(Image – Car Logos)
Comments
comments