Hong Kong's government is giving away half a million free airline tickets in an effort to boost tourism and attract travellers back to the city. The Hong Kong Tourism Board has launched a new global promotional campaign to offer 500,000 free air tickets to tourists and residents over the next six months.
The airfare will be handed out through Hong Kong's three biggest airlines: Cathay Pacific, HK Express, and Hong Kong Airlines.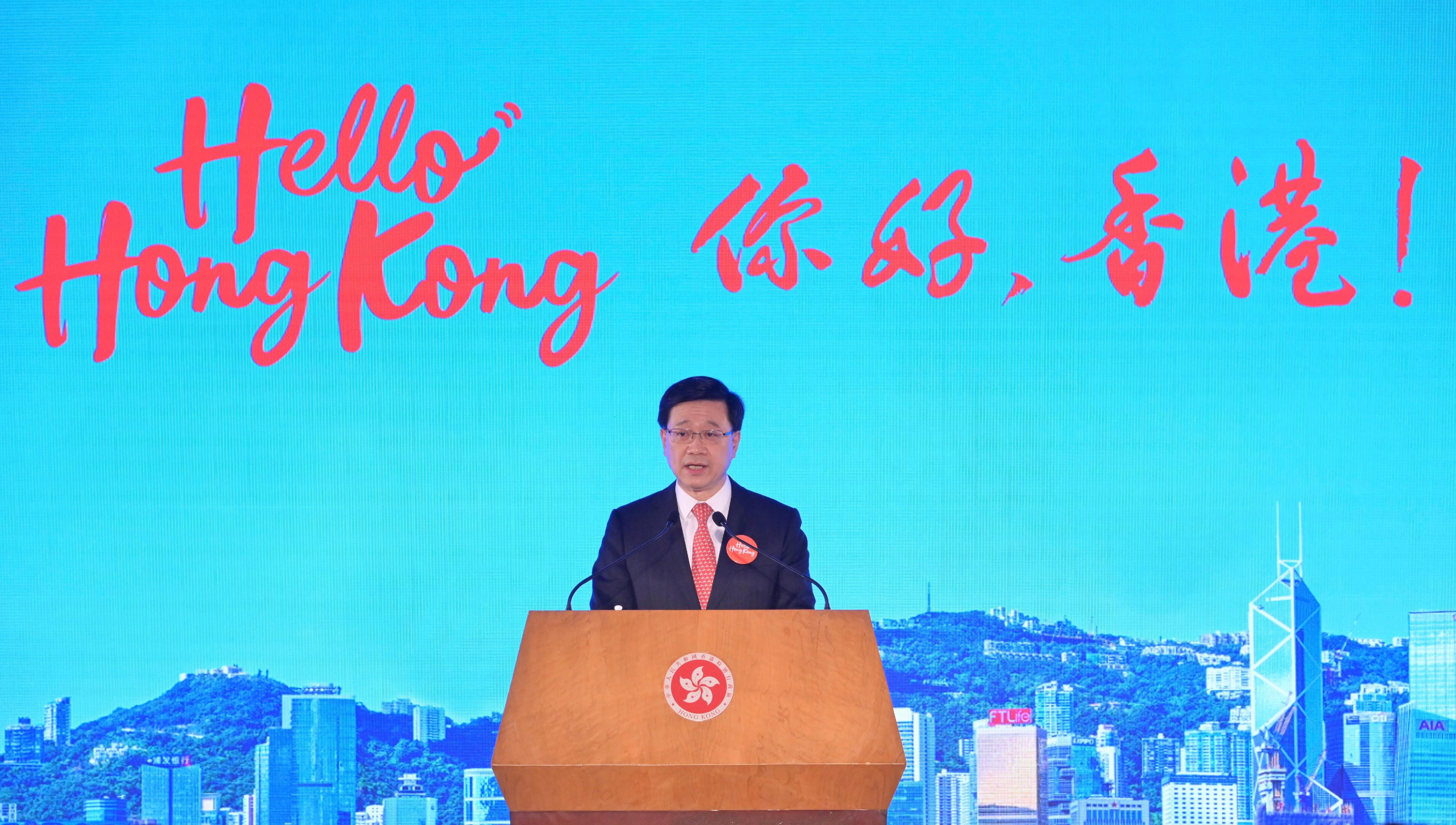 The "Hello Hong Kong" campaign aims to welcome tourists back to one of the world's greatest destinations. The Chairman of the Hong Kong Tourism Board, Dr Pang Yiu-kai, said that Hong Kong has more excitement to offer than ever before, and he is confident that the city's vibrant culture, iconic and brand-new attractions, and immersive experiences will attract travellers back for an epic and unforgettable journey.
The CEO of Hong Kong's airport authority, Fred Lam, appeared on CNBC and shared his expectations that the campaign will welcome back more than 1.5 million tourists. Lam said that even though only 500,000 air tickets will be given away, the hope is that the recipients will bring 2-3 more friends and family with them to Hong Kong.
Lam also explained that there are various ways travellers can get their hands on the free tickets, including large-scale lucky draws, first-come-first-serve basis, buy-one-get-one free tickets, or through game participation.
The "Hello Hong Kong" campaign is an innovative approach to attracting tourists back to the city in the wake of the COVID-19 pandemic. By offering free air tickets, Hong Kong hopes to show that it is a safe and exciting destination for global travellers, with plenty of new and immersive experiences.
Where is Hong Kong located?
Hong Kong is a unique administrative region of the People's Republic of China, located on the southeast coast of China, facing the South China Sea. It is situated on China's southern coast and is bordered by Guangdong Province to the north and the South China Sea to the east, west, and south.
Hong Kong is a highly developed, free-market economy closely integrated with the global economy. It is a major financial centre and a gateway to China, with a highly educated and skilled workforce. The city has a high economic freedom and competitiveness level, with low taxation and minimal government intervention.
Regarding per capita income, Hong Kong is one of the wealthiest regions in Asia and the world. However, income inequality is also high, with a significant wealth gap between the wealthy and the poor. Despite the high overall standard of living, there are also pockets of poverty and social deprivation in the city.