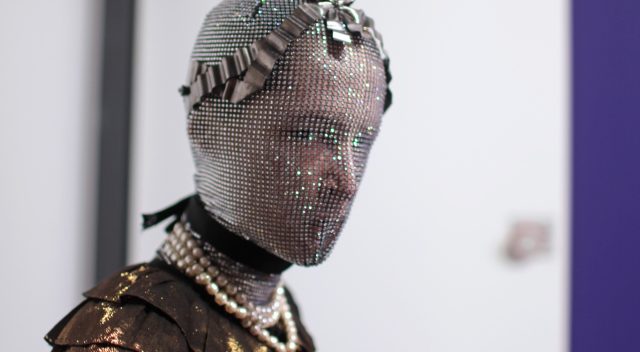 Fashion is and has always been a competitive discipline. Designers want to be two steps ahead of the fashion curve and set the tone for iconic trends.
When it comes to massier retail stores, they also want to cater to what their demographic is searching for. Be it high-end designers or commercial stores – in the end, their agenda is to influence and sell fashion choices. Fashion is all about trends and what everyone is wearing.

Along with being fashionable, businesses also have to be approachable and user-friendly. All of these require business strategies. Many of these strategies do not guarantee a massive success rate in fashion if done only on human instincts.
Many businesses have tanked because people are judging the market wrong or are nót paying attention to the best way to approach it. But, what if the guesswork and failed strategy were something fashion providers did not have to worry about?

Here is where artificial intelligence comes in. From a purely business standpoint, clothing makers – big and small, are gradually turning to artificial intelligence. Tech is shaping the future of every business in existence and fashion is not far behind.

Here are a few ways in which artificial intelligence will affect fashion:
Machine Learning
Fashion has always been a tricky business. It is difficult to judge a person's taste without being familiar with their entire wardrobe. Machine learning will make this whole process quicker, more accurate, and possibly, more stylish. Let us consider a scenario in which machine learning can aid fashion.

For example, fashion websites will become a lot more predictive –
These days, almost every advertisement, post, or search we see on the internet is catered to our tastes. The machine algorithms are constantly learning and giving us the results that are best suited to us. And we are high-end oblivious to this fact.
Artificial intelligence stores a person's characteristics with their search. However, this development is still not quite there in the fashion industry. Once AI seeps into fashion, the same will happen on a fashion website we visit.

The website will take into account our previous purchases, items we have shown an interest in, fabric colors we gravitate towards, what weather it is, etc., and will eventually customize the things we are interested in. It will remove the step of browsing through the entire directory and choosing what we want. The machine will choose it for you. It will work as a digital fashion curator.
Visual Searching

Our first interaction with our fashion choices is the visuals. The choice is based on the color, cut, and look of the item of clothing we are interested in. If we think about it, almost no fashion purchase of ours is made without a visual aid.
While the visuals of a piece of a garment are helpful, it is really hard to explain to a machine what kind of garment look we have in mind. To have your mind set on a certain type of clothing and then keep searching through the directories to find it, is tedious. But this might change soon.

AI is gravitating towards helping customers visualize their ideas. Be it putting in the color or providing a picture of a product, it will work like a reverse image search.
For example, if you have a pair of ochre suede boots in mind that a friend at a party had worn the other day, AI can help you get them. You can click a picture of the boots, upload it onto a fashion website, and the AI algorithms will present you with the same or similar products.

Brands like Asos and Nordstrom are already experimenting with this technology on their current websites
Chatbots and Visual Stylists

Not everyone scrounging around a fashion website can afford a personal stylist. But, what if the website had an omnipresent stylist available 24/7? Here is where chatbots and virtual stylists powered by artificial intelligence come into the picture.

The AI can be taught how to help customers with their fashion dilemmas and product queries while shopping online. Be it knowing the smallest details of your garment or understanding how it will look on your body.
These virtual stylists can help you customize your measurements, gauge whether a garment will look good on your body type, help you find outfits, and solve your queries. It will be like a customer care center but for fashion choices.

This development solves a big problem in the online fashion industry – how do I make customers feel more comfortable making their fashion choices and not back away from purchasing something online? From a business standpoint, if the customers make choices with more surety, the more money they are bound to spend on a website.
The Mixed Worlds of Online and Retail:

Customers these days want the best of both worlds – online and retail. Their operations and buying habits also function somewhere in between these two buying categories. Someone can see something on their Instagram or on a TV commercial and both incidents can heighten the need to buy the product.
That is why it is imperative to stay connected to customers and track how they buy at all times. To listen to customers' needs is immensely important. To track their habits in such a manner that you know what they want even before they do, is a necessary and competitive strategy. An artificial intelligence system can help a company do exactly this – track, identify, and eventually provide – online and offline.
AI is not only making waves in the operation and business of the fashion industry but is also influencing trends. We, for now, have limited imagination as to how AI can change the face of fashion. We still haven't discovered it's full potentials. But hopefully, that day isn't too far off in the future.