In the captivating world of Lies of P, players encounter a wide array of menacing monsters that put their skills to the test. Even seemingly harmless foes, when grouped together, can pose a serious threat to our hero, Pinocchio. Given the unforgiving nature of combat, it's essential to exercise caution and survey your surroundings carefully before venturing forth.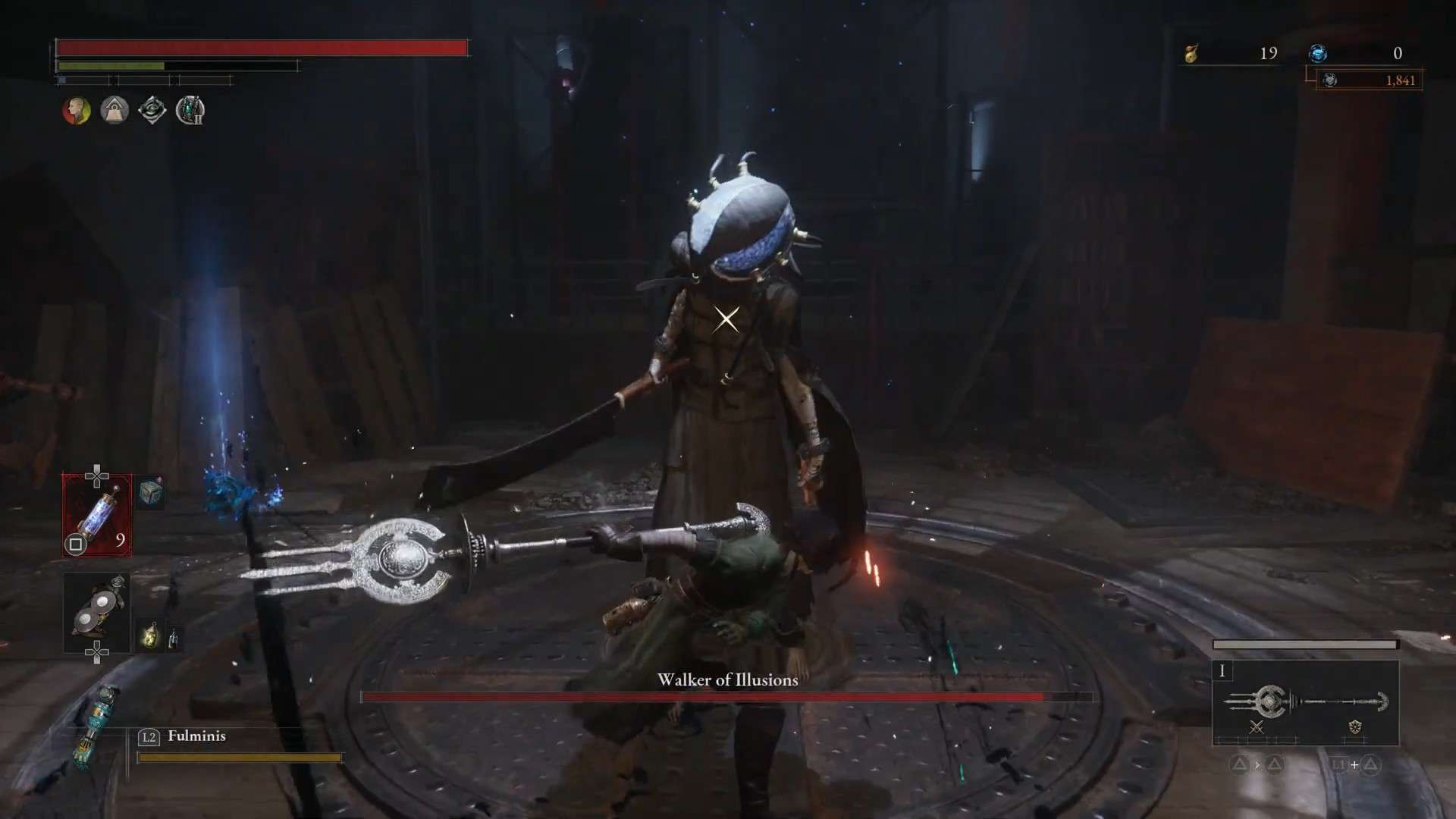 One such formidable adversary that awaits players after their triumphant victory over the Green Monster of the Swamp is the Walker of Illusions. This mini-boss will be found in a confined space, and its cunning tricks make it a formidable foe. To emerge victorious against the Walker of Illusions, Lies of P players need to be on their toes and employ a well-thought-out strategy.
Strategies for Beating the Walker of Illusions
As with any challenging encounter in Lies of P, thorough planning is a wise approach before facing the Walker of Illusions. Players should consider equipping the following items to enhance their chances of success:
Blue Guardianship Amulet and Patience Amulet: These amulets provide valuable defensive boosts that can help you withstand the Walker of Illusions' assaults.
Flame Grindstone: This item enhances your weapon's damage output, making each strike more potent.
Any Throwing Item with Decent Damage: Carrying a ranged attack option can be advantageous, allowing you to chip away at the Walker of Illusions from a safer distance.
Patience Wishstone: This wishstone aids in maintaining your composure during the intense battle, ensuring you don't rush into hasty decisions.
Aegis Legion Arm: Equipping the Aegis Legion Arm grants you additional protection and utility during the fight, enhancing your overall survivability.
The Walker of Illusions is a boss known for its remarkable agility, making its movements unpredictable. Given the confined space of the battle arena, there's no escape from this relentless foe. The Walker of Illusions can swiftly close the gap between itself and the player, and it possesses an attack that disrupts your actions. To avoid this, it's imperative to stay on the move and keep a safe distance whenever the monster initiates this attack.
Effective dodging becomes increasingly challenging due to the Walker of Illusions' agility. Therefore, it's often more prudent to engage the foe up close and land hits whenever opportunities arise. Be cautious, though, as the Walker of Illusions has another attack in its arsenal where it thrusts its blade forward, attempting to grab Pinocchio and inflict multiple stabs. This move typically follows a five or six-hit combo and includes a forward lunge that can pierce through your defenses. However, you can sidestep this Fury Attack by quickly dodging to the side, avoiding the devastating consequences.
For those players seeking an alternative approach to defeat the Walker of Illusions, there is an option to exploit the battle mechanics. Here's a strategy to consider:
Equipment Setup: Begin by equipping the Seven Coil Spring sword, selecting Aegis as the Legion Arm, and adding Legion Magazines to your belt.
Preparation: Prior to commencing the battle, utilize the Flame Grindstone to enhance your weapon's damage output. Then, initiate the fight with a straightforward initial attack.
Execution: While the Legion Arm is active, continuously attack the Walker of Illusions. Keep a close eye on the Legion Arm's remaining duration, and when it's about to run out, retreat briefly and use a Legion Magazine to replenish its energy. It's crucial to manage your Stamina gauge and resist the urge to overextend your attacks.
By adhering to this strategy, you'll find that the Walker of Illusions' demise is swift and assured. Upon vanquishing this formidable foe, players will reap the rewards, which include:
Legion Caliber: A valuable reward that enhances your combat prowess.
Dark Moon Moonstone of the Covenant: A rare and powerful item that can aid you in your journey.
Conclusion
Facing the Walker of Illusions in Lies of P may initially seem daunting, but with the right strategy and equipment, players can emerge victorious. Whether you prefer to engage in close combat, dodging the enemy's attacks with precision, or opt for a more tactical approach using specific gear, the choice is yours. By following the guidance provided in this article, you'll be well-prepared to conquer this mini-boss and reap the rewards it offers. So, gear up, stay vigilant, and let the battle against the Walker of Illusions begin!