Introduction:
Crunch Fitness, a leading fitness chain, offers an array of membership options designed to cater to diverse needs.
The Essence of Crunch Fitness : Crunch Fitness is a renowned fitness brand that focuses on providing a fun and inclusive environment for people of all fitness levels. With numerous locations worldwide, it offers a wide range of fitness programs and amenities, making it a one-stop destination for all your fitness needs. At Crunch Fitness, they believe that exercising should be enjoyable, and their dynamic and energetic classes reflect this ethos.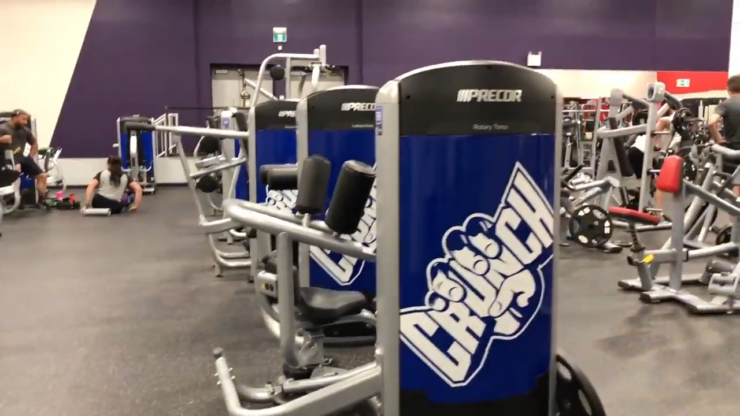 Membership Options : Crunch Fitness offers various membership options to suit individual preferences and fitness goals. The most common membership type is the Crunch Base membership, providing access to the gym's equipment and facilities during standard operating hours. Additionally, there are upgraded options such as Crunch Peak, which offers 24/7 access, and Crunch Signature, providing access to signature classes and exclusive amenities.
Crunch Fitness is a popular gym chain with numerous locations worldwide. While many people enjoy their Crunch Fitness memberships, there may come a time when you need to cancel your membership. Whether you're moving, switching to a different gym, or simply want to take a break, understanding the cancellation process is essential. In this blog, we'll provide you with a step-by-step guide on how to cancel your Crunch Fitness membership hassle-free.
Review the Membership Agreement: Before taking any steps towards cancellation, carefully review your Crunch Fitness membership agreement. Pay attention to the terms and conditions, especially those related to membership cancellation. Understanding your rights and obligations will help you navigate the process smoothly.
Determine the Membership Type: Crunch Fitness offers various membership types, such as monthly memberships, annual contracts, and prepaid memberships. The cancellation process may differ depending on the type of membership you hold. Take note of your specific membership type before proceeding.
Visit the Gym in Person: To cancel your Crunch Fitness membership, it's best to visit the gym in person. Locate the nearest Crunch Fitness branch and head there during their business hours. Speaking directly with a staff member will ensure that you receive accurate information and assistance.
Speak with a Gym Representative: Once you're at the gym, request to speak with a gym representative who handles membership cancellations. Explain your situation and express your desire to cancel your membership. They will guide you through the necessary steps and provide the required forms or paperwork.
Complete the Cancellation Form: Crunch Fitness typically requires members to fill out a cancellation form. This form serves as a formal request to terminate your membership. Read through the form carefully to avoid any mistakes or missing details.
Pay Attention to the Cancellation Policy: Be aware of the cancellation policy outlined in your membership agreement. Some Crunch Fitness memberships may have a minimum commitment period or an early termination fee. Understand the financial implications, if any, associated with cancelling your membership before proceeding.
Submit the Cancellation Form: Once you've completed the cancellation form, submit it to the gym representative. They will process your request and provide you with a confirmation of cancellation. Retain this confirmation for your records.
Review Your Bank Statements: If you pay for your Crunch Fitness membership through automatic monthly deductions from your bank account, monitor your statements closely after submitting the cancellation form. Ensure that no further charges are incurred beyond the cancellation date. If any discrepancies occur, contact Crunch Fitness immediately for resolution.
Follow Up, if Necessary: In some cases, the cancellation process may take time to complete, or there may be delays in processing your request. If you don't receive confirmation of cancellation within a reasonable period, follow up with Crunch Fitness customer service. Be persistent and polite in your communication to ensure a swift resolution.
Return Any Membership-Related Items: If you have received any membership-related items, such as access cards or gym gear, return them to the gym. This will finalize the cancellation process and avoid any potential additional charges.
Conclusion: Cancelling your Crunch Fitness membership doesn't have to be a daunting task. By following the steps outlined in this guide, you can navigate the process smoothly and effectively. Remember to review your membership agreement, visit the gym in person, complete the cancellation form accurately, and retain all necessary documentation. By doing so, you'll be well on your way to successfully cancelling your Crunch Fitness membership and moving forward with your fitness journey.