The importance of virality for your startup or brand cannot be understated.
Whether a brand related story goes viral or not can sometimes result in the brand succeeding beyond all imagination or it folding down forever.
50% people watch videos online every day.
I don't know about you but for me- these days I can't scroll down my Facebook feed without coming across at least one of Tastemade's videos. To the uninitiated, they are short cooking videos that are specially created with the sole intent of getting social media shares.
And they do. Aside from pure luck, if something goes viral that usually takes a great deal of planning and leg work.
These videos have found the perfect recipe (pun intended) to improve their odds of going viral.
To this end, these videos are informative and feature some great stuff created by expert chefs watching whom is a joy. Needless to say, they go viral.
So how to make your video go viral?
Optimize for Length And Platform
Let's learn by an example.
The videos all follow the same format.
There's a short caption at the top, followed by a delectable mouth watering image that begs you to click and watch. Since most people who have watched the videos know there's no significant time investment from their end, and they are more than happy to click and watch.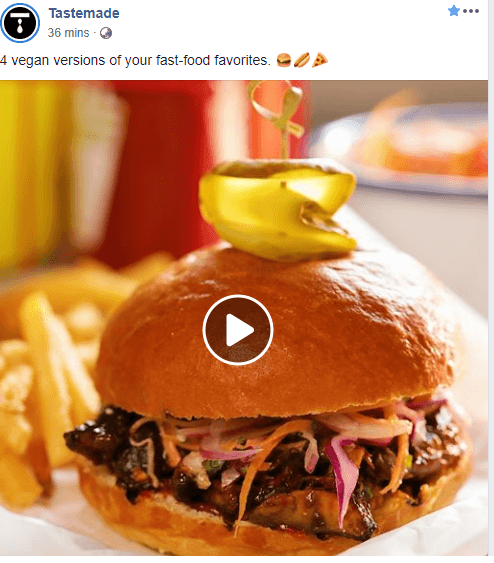 Short videos such as these work really well.
A long video gets bookmarked for later. You intend to come to it later but that date never arrives.
But being under two minutes isn't the only thing that makes these videos tick. Tastemade does a lot of things that make a sizeable psychological impact.
For instance, the profile picture is Tastemade's logo. They haven't changed it for a long time. The profile picture is a subconscious cue on what to expect. By tying it with their branding they have effectively seared the brand and its imaging into consumer memory.
Since every video follows the same format. Tastemade's logo>>a mouthwatering picture>> a video under 2 minutes and so on, people know they're in for a good time.
It's not as hard as you think. There are free tools available that let you design a logo. For example I used Designhill's logo maker to create a sample logo. All it took was 5 steps.
All I did was enter the site name and tagline and 5 clicks later I have 1100 logos to choose from.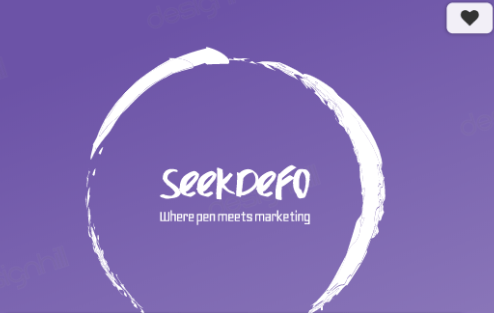 These videos from TasteMade tick all the boxes for virality.
The results? The screencap below is from Tastemade's Facebook page.

Their first milestone in 2012 was 20000 fans. Now they have over 30 million fans on Facebook alone.
Buzzfeed too posts similar videos under the brand name Tasty. The bet paid off with Tasty accounting for half of Buzzfeed's annual revenue.
There are several advantages to creating short videos. With a short, let's say under 2 minutes video, the investment in time is nearly negligible. People tend to just watch it and get it done with.
Unlike Instagram where most video is watched with the sound on, on Facebook the majority of videos are watched without sound.
So, for each channel videos should be optimized according to common preferences.
100% of Tastemade videos don't rely on sound. The ingredients are announced via text in CAPS.
The takeaway?
Make short videos

Use an eye-catching image to draw attention

Your branding should be front and center

Optimize for the platform.
Decide the Purpose and Goal
The goal of your video is to attract awareness of your company's product, attract
consumers to your brand, and make your business famous. So, what are the
objectives of video content?
There are many objectives — building brand awareness, marketing objectives and educating customers
.
Educational objective videos are designed to raise brand awareness and attract customers
to your product, and grow your customer base by teaching them about your product. Tastemade's videos mostly revolve around educating its customer base. And driving leads based on that.
Marketing objective videos are designed to drive leads by creating brand awareness.
In this section, we'll dive into different types of objectives. We'll cover what's the
objective of each type of video and how to choose the type of videos you should
create.
When Dollar Shave launched itself, they did it with a bang. A promo video went viral and brought boatloads of signups within the first few days.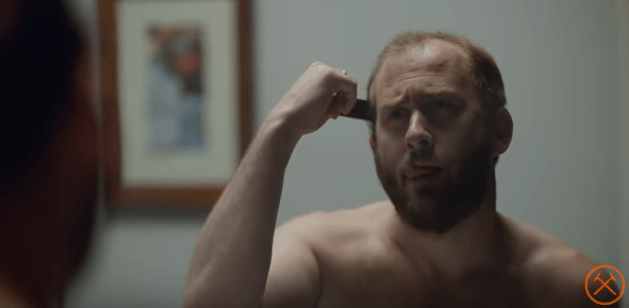 (Notice the Dollar Shave Club logo at the bottom right?)
Speaking about numbers, after the first viral video they got 12,000 new subscribers. Had the site not crashed due to the high traffic they'd have generated even more subscribers. In a few days, almost 3 million people watched the video. They produced another one shortly and this too got millions of views.
They'd officially made it.
That's not all.
You could create User Generated Content with the help of a challenge. When you decide to create a challenge, you are creating a unique opportunity to create social proof. People will watch in order to understand what your company is about and how it can help them. Like the ALS bucket challenge that invited everyone from the common man to celebs.
If you're trying to educate people about your product, you'll probably want to use
what's known as a "how-to" video. Just like TasteMade if you keep those snappy and colorful you've got a chance to get them to go viral. As you might've guessed, how-to videos are
videos that explain how your product works. They're often interrupted with a
well-timed message, drawn out of necessity — you've got to catch them (the audience) somewhere.
You might rather want to use how-to videos than the standard video advertised in a typical ad — but it turns out there's plenty of overlap.
Marketers might try to drive awareness just by talking about their product.
How to create a viral video:
* Decide on a concept or topic and consider what is the most compelling thing about it.
* Create a short video that captures the essence of the concept or idea.
* Be as concise as possible. It's all about saying big things, as succinctly as possible. If you tell
a long story, people may not want to watch the extended video. Instead, they want to watch
the short version to get the essence.
* Plan the duration of the video. It's best to leave around 30 seconds for
video explanations.
If you're speaking to customers, you'll need to think about what questions they
would ask. What are they worried about? What are they worried about? What are
they worried about? Focus on the questions that your audience is asking.
Conclusion
Viral marketing is different than most marketing campaigns.
Talk about their challenges. What are their problems? What
kind of challenges are they facing? What solutions do you have? What's the best
solution?
In order to create a viral video, you'll have to be consistent.
Make sure you're creating a great video. If you have a mediocre video, people
won't watch it. Video is the most powerful way to share your message with
people.
Create videos that people will watch. Make them feel good. Give them a reason to watch.
After you've made the video, you need to promote it. You can do that through
email, social media, and on your website.
What steps have you taken to create a viral video?
Author Bio: I am George. I started a personal finance blog Kamayo to help Indians meet their income goals and live the life they want.
Comments
comments