Lies of P takes players on a perilous journey filled with danger at every turn. In this challenging game, every enemy poses a serious threat, making it an intense experience reminiscent of souls-like games. Bosses in Lies of P are unrelenting, and Simon Manus, Awakened God, is no exception. Defeating this formidable foe requires careful strategy and preparation. If you've found yourself struggling against Simon Manus, this guide will provide you with the essential tips and precautions you need to emerge victorious in Lies of P.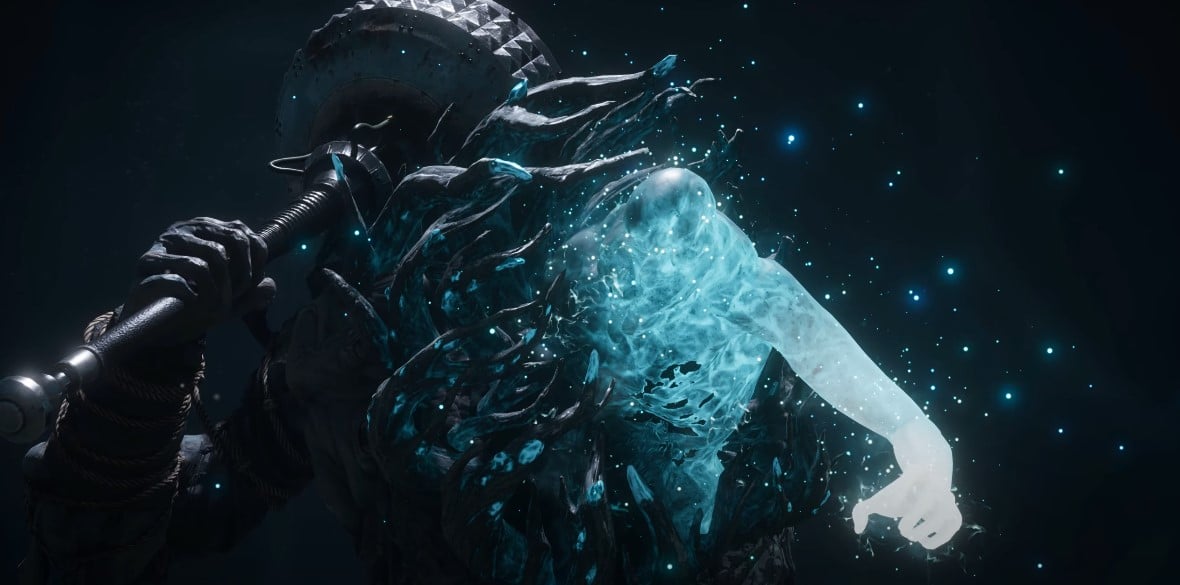 The battle against Simon Manus, Awakened God, consists of two phases, with the second phase proving to be considerably more challenging than the first. To prevail in this fight, mastering the art of perfect guarding and utilizing Pulse Cells for healing is crucial. Additionally, ensuring that all your gear, including weapons and handles, is upgraded to its maximum potential can make a significant difference in your success.
Phase 1:
In the initial phase of the battle, Simon Manus takes on his Arm of God form, wielding a massive mace and relying on melee attacks. The primary threat here is the wide reach of his attacks, which can catch players off guard. To gain an advantage, summon the Specter using a Star Fragment before engaging Manus.
Pay close attention to the timing of his melee attacks. When he performs a two-swing combo consisting of a forearm swing followed by a backhand swing, either dodge or block to create an opening for your own attacks.
Manus can execute a Fury slam attack by changing his mace grip, smashing the ground in front of him, and leaping into the air. Maintain a safe distance or time your movements to inflict Stagger damage during his recovery period. If the boss chooses to perform an area-of-effect (AoE) charge attack instead of leaping into the air, ensure you stay out of its range. The lingering flames on the ground should be avoided by kiting the boss and moving away.
Whittling down his health in this phase should be relatively straightforward while minimizing the damage you take. Aim to have a sufficient supply of Pulse Cells before transitioning to the second phase, and if you possess Special Grindstone uses, consider using the Fire element for maximum effectiveness.
Phase 2:
Phase 2 of the battle with Simon Manus, the Awakened God, presents a real challenge. In this phase, he employs both ranged and melee attacks, making him a formidable adversary.
For ranged attacks, Manus can initiate a series of three consecutive ground explosions by pulsating energy through his arm and slamming it into the ground. Keep moving to evade this devastating attack.
Simon Manus is also capable of launching a ground-traveling energy wave towards the player, which can be skillfully blocked or dodged.
The boss frequently employs Disruption attacks, each with its own variations. The first involves him sidestepping while firing multiple projectiles, while the second sees him summoning a yellow orb that releases faster-moving Disruption bolts. In the final variation, Manus releases several energy balls that unleash projectiles after a delay. In all cases, continuous movement to the side will help you evade these dangerous attacks.
The ideal moments to strike are during Manus's melee swings, which are now faster and have an extended range. Adjust to the slightly delayed timing if you plan to block these attacks.
Watch out for Manus's rolling attacks, which allow him to close the gap quickly and follow up with a powerful smash, potentially catching you off guard.
Manus retains his Fury attack from the first phase, so mastering its timing is essential to minimize damage.
As the battle progresses, the Awakened God introduces a new attack that summons a giant hand from the sky, triggering a widespread explosion. To stay safe, distance yourself as much as possible from the impending blast.
Exercise precision in your attacks and use Fable Arts whenever it's safe to do so. Whether you aim to stagger the boss for a Fatal Attack or wear him down through attrition, victory is attainable with smart defensive strategies. Your reward for conquering Simon Manus will be the Arm of God quest item and the Fallen One's Ergo.
Conclusion
Facing Simon Manus, Awakened God, in Lies of P can be a daunting task, but with the right strategies and careful execution, you can emerge victorious. Remember to perfect your guarding skills, make the most of Pulse Cells, and ensure your gear is fully upgraded. By following these simple yet effective tips, you'll be well-equipped to take on this formidable foe and continue your journey through the world of Lies of P.