Animal Crossing: New Horizons is a popular video game that has taken the world by storm. With new events and challenges constantly being added to the game, players always have something to look forward to. One such event is the May Day Maze, which is a limited-time island tour that challenges players to navigate through a maze on an island to earn rewards. In this article, we will discuss how to do the Animal Crossing May Day Maze.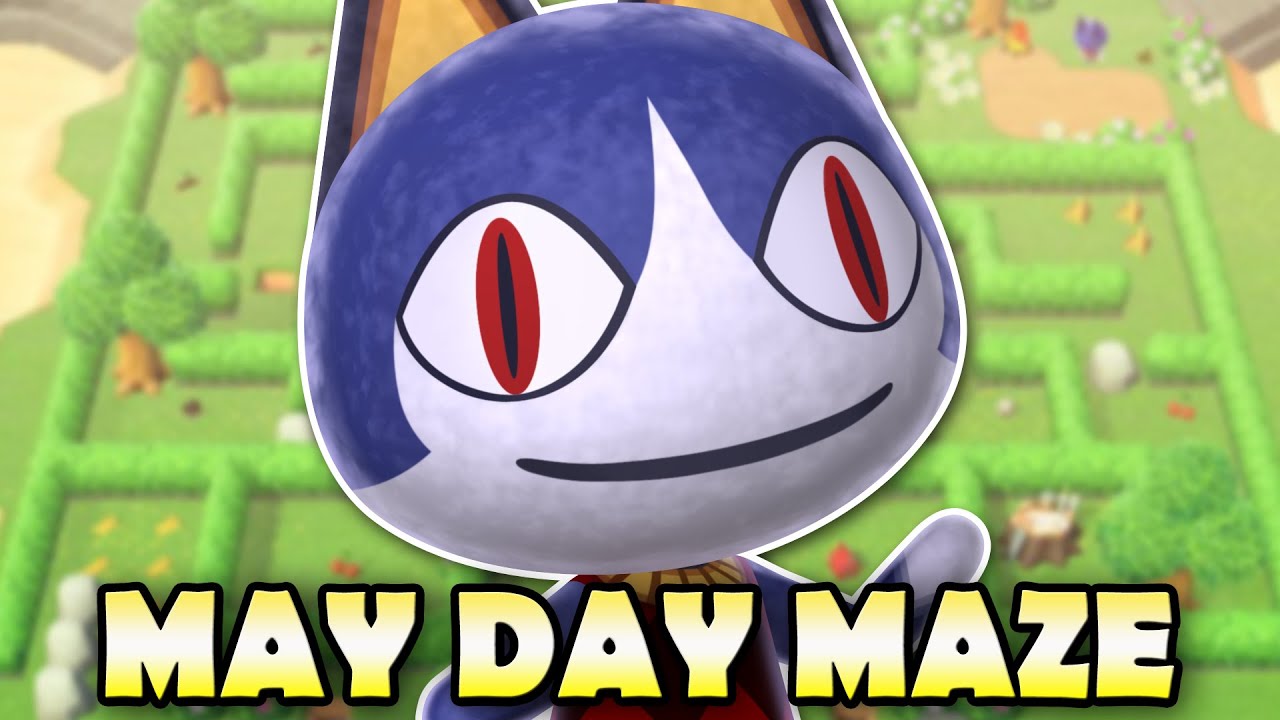 To participate in the May Day Maze event, players need to head over to Resident Services and talk to Tom Nook. Tom will give players a May Day Ticket that will allow them to go on the limited-time May Day Island Tour. Players must then take the ticket to the airport, where they will fly to an island with a hedge maze.
The May Day Maze Island Tour works by hiding tools, crafting materials, and fruit around the maze. To get through the maze, players must craft more tools and eat the fruit at the right times to get rid of obstacles like rocks and trees. The challenge is made even trickier because players cannot bring anything with them. They can only use the stuff they find in the maze to complete it.
To successfully navigate through the maze, players should keep in mind some important tips. Firstly, they can break rocks and lift trees with their shovel once they have eaten a piece of fruit. There is also a crafting station midway through the maze that players can use to craft tools like ladders, which are necessary to progress. Additionally, the small pits only allow players to jump directly across them, but there is always a way to get to the other side. If players get stuck or mess up, they can use their NookPhone and the Rescue Service app to get escorted back to the beginning and reset the island. It is important to note that if players leave the island, they will not be able to come back.
With some persistence, players should be able to make it through the maze in just a few minutes. If players want to earn some extra money, they should make sure to grab the Bell Vouchers scattered around the maze. These vouchers are worth 3,000 Bells each. However, if 3,000 Bells are not appealing, players can skip them and head straight for the end.
Once players reach the end of the May Day Maze, they will be greeted by Rover, a cat character who has made appearances in previous Animal Crossing games. Rover will give players Rover's Briefcase, a furnishing item covered in travel stickers. If players have completed the event in previous years, they will receive Rover's Photo instead. The reward will be mailed to players once they return to their island.
It is important to note that the May Day Maze event can only be redeemed once players have completed the maze and obtained their loot. Although there is only one thing to do for this event, it is nice to see a familiar face. It is unknown what this means for Rover, or if he will return in a future event.
If players ever find themselves lost in the May Day Maze or unable to progress, they can use the Rescue Service app on their NookPhone to bring them back to the entrance. Once players have completed the May Day Maze, they can also use the Rescue Service to restart the maze. This is especially useful if players want to collect all the Bell Vouchers but have used up all the fruit available on the island.
In conclusion, the Animal Crossing May Day Maze is an exciting event that challenges players to navigate through a maze on an island to earn rewards. To participate in the event, players need to get a May Day Ticket from Tom Nook and fly to the island with the maze. To successfully navigate through the maze, players need to craft tools, eat fruit, and keep important tips in mind