Though it is not as popular as the Windows version, Microsoft Word for Mac is still used by a large number of people, including students, families, and professionals. Installing the app, as well as all of the titles that comprise Microsoft 365 for Mac, is a simple process, as demonstrated below.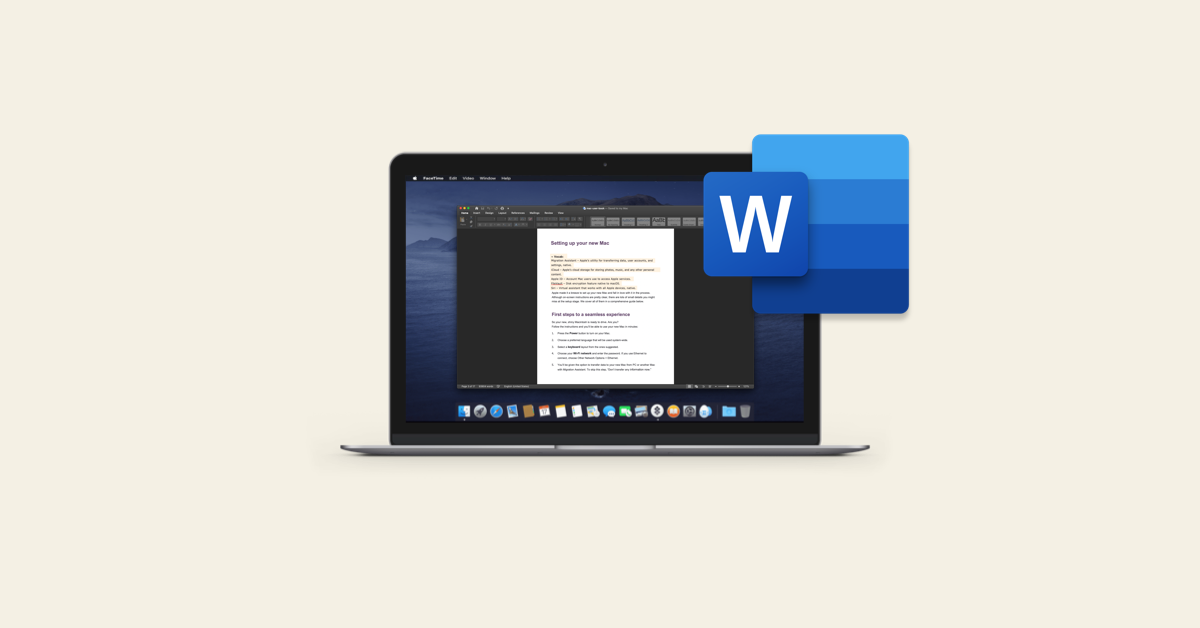 The Microsoft 365 suite is currently available in three versions for home use: Family, Personal, and Home & Student. The first costs $100 per year (or $10 per month) and includes Word, Excel, PowerPoint, OneNote, and Outlook for Mac for up to six users. The Personal version costs $70 per year or $6.99 per month for one person. The student plan is a one-time $150 purchase that includes only Word, Excel, and PowerPoint.
Business users can choose between Basic, Standard, and Premium plans, with prices starting at $5 per user per month.
A Mac App Store download is the quickest way to get Microsoft Word installed on your computer. To activate the app, you'll still need a Microsoft 365 subscription. Four of the supported apps are included when you download the Microsoft 365 app. Excel, PowerPoint, and Outlook are also available.
Microsoft Word can also be downloaded and installed from the Office.com website. After purchasing a Microsoft 365 subscription, you must enter your Microsoft username and password to access the website. From there, you can:
At the top right of the website, click on your user account.
Select My Microsoft Account.
Under Subscriptions, click Install Microsoft 365.
Alternatively, click the Install Office button.
In the pop-up box, select Install.
Once the Microsoft 365 download is complete, you can install the suite on your Mac in the same way you would any other app. When you open any of the apps in the suite for the first time, you must authenticate your subscription by logging into your account. Then you're all set to go.
Microsoft 365 subscriptions are also available on Amazon, sometimes with a nice discount. These are only available with full-year subscriptions.
Once purchased, we must exercise caution by uninstalling any previous versions of Microsoft Office that may have been installed on the PC.
Restart the laptop/computer.
Navigate to the Microsoft 365 website.
Sign in to your Microsoft account. If you don't have one, you can get one.
Enter the Microsoft 365 KEY that will be provided.
The site will request credit card renewal information. We can always return to the site and cancel the auto renewal.
Then simply follow the on-screen instructions, and Microsoft 365 will be installed.