Timburr, Gurdurr, and Conkeldurr have made their debut in Kitakami, a new area introduced in the Teal Mask DLC, offering players an opportunity to expand their Pokedex. However, evolving Gurdurr into Conkeldurr involves a trade evolution, which can pose a challenge. In this guide, we will break down the steps to catch Timburr and Gurdurr, evolve Timburr into Gurdurr, and ultimately obtain Conkeldurr.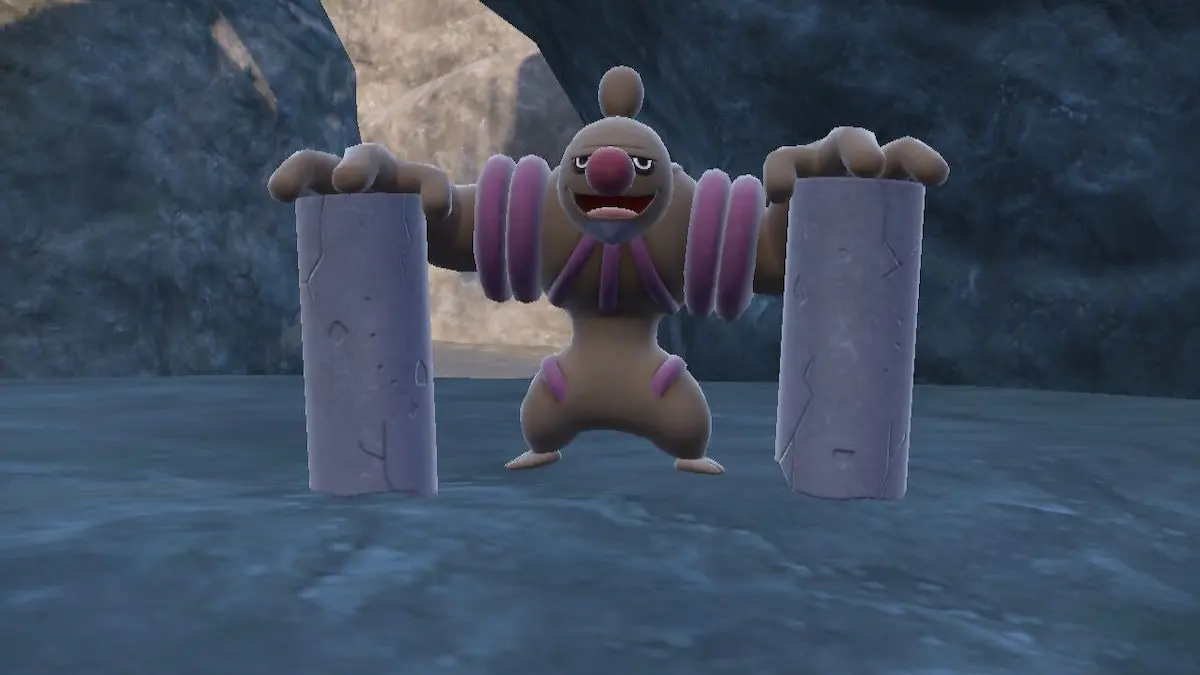 Catching Timburr & Gurdurr
To begin your journey to evolve Timburr into Gurdurr, you must first capture both Timburr and Gurdurr. These Pokemon can be found in various locations in Kitakami
Gurdurr is slightly rarer than Timburr and can also be encountered in the Mossfell Confluence area. Keep an eye out for Gurdurr near the shed, where you can purchase the Syrupy Apple needed to evolve Applin into Dipplin.
Mossfell Confluence (on the other side of the river)
Paradise Barrens
Wisftul Fields (north; near Paradise Barrens)
Oni Mountain (before Infernal Pass)
It's important to note that the levels of Timburr and Gurdurr are influenced by your progress in the main storyline of Pokemon Scarlet & Violet. Timburr can be found at levels 19-25 or level 60, depending on your progress, while Gurdurr can be encountered at level 25 or level 68 after completing specific storylines, including "The Way Home."
Additionally, Timburr and Gurdurr can appear in 2-star Tera Raids and 3-star Tera Raids, respectively, adding another way to encounter them.
Evolving Timburr into Gurdurr
Evolving Timburr into Gurdurr is a straightforward process. Timburr evolves into Gurdurr once it reaches level 25. If you catch a Timburr at a higher level, such as after completing the main storyline, you'll only need to level it up one more time to trigger its evolution. You can achieve this through battles, auto-battle, or by using Exp. Candy or Rare Candy items.
Evolution from Gurdurr to Conkeldurr
Now, let's focus on evolving Gurdurr into Conkeldurr. Unlike Timburr's evolution, Gurdurr's evolution requires a trade. Trading has been a long-standing feature in Pokemon games, and it continues in Pokemon Scarlet & Violet. However, this trade evolution method might pose a challenge for some players, especially if they don't have access to trading partners.
Here's how to trade Gurdurr to evolve it into Conkeldurr:
Obtain a Nintendo Online Membership, which can be an Individual or Family membership. Individual membership costs $3.99 per month or $19.99 per year, while Family membership is priced at $34.99 per year.
After acquiring the Online Membership, open Pokemon Scarlet & Violet and select "Poke Portal" from the pause menu (accessible using the X-button).
Choose "Link Trade" and either input a Link Code or set up your own Link Code.
To ensure you get Conkeldurr back after the trade and have it registered in your Pokedex, it's advisable to trade with a friend. By exchanging Gurdurrs, both parties can successfully obtain Conkeldurr.
Obtaining Conkeldurr without Trading
For players who don't have access to online trading or friends to trade with, there's an alternative method to obtain Conkeldurr. You can use Pokemon HOME and Pokemon Sword & Shield to achieve this.
In Pokemon Sword & Shield, head to the Motostoke Riverbank in the Wild Area, specifically the bridge area.
Look for a Wanderer Conkeldurr near the tree at the first brick wall/bridge (not the second near the Nursery).
Conkeldurr appears in various weather conditions except Sandstorm, Blizzard, and Harsh Sunlight. Since weather can be unpredictable in Sword & Shield, you may need to manually adjust your Switch's date and time settings to improve your chances.
Here's how to change the date and time on your Nintendo Switch:a. Go to the System Settings on the Switch's home screen. b. Scroll down to System and select it. c. Choose Date and Time. d. If "Synchronize Clock via Internet" is On, switch it to Off. e. If synchronization is Off, manually set the date and time to one of the following: 07/20/2020, 06/19/2020, or 11/13/2019 (US timezones).
After making these adjustments, return to Pokemon Sword and check if the weather is normal/clear at the Motostoke Riverbank. Conkeldurr should spawn near the brick bridge/wall. If it doesn't appear, try setting another date/time. The level of Conkeldurr will be either 55 or 60, depending on whether you've completed the main story in Sword & Shield.
Conkeldurr can also be encountered in 5/6-star Tera Raids, exclusive to Kitakami, in Pokemon Scarlet & Violet.
Transferring Conkeldurr to Pokemon Scarlet & Violet with Pokemon HOME
Once you've successfully captured Conkeldurr in Pokemon Sword & Shield, follow these steps to transfer it to Pokemon Scarlet & Violet using Pokemon HOME:
In Sword or Shield, place Conkeldurr in a PC Box and save the game.
Access Pokemon HOME from the home screen and open Sword or Shield.
Transfer Conkeldurr from its PC Box in Sword or Shield to one of the Basic Boxes in Pokemon HOME. Save your progress and exit.
Now, launch Pokemon Scarlet or Violet and move Conkeldurr from the Basic Box in Pokemon HOME to one of the PC Boxes in Pokemon Scarlet & Violet. Save your game to register Conkeldurr in the Kitakami Pokedex.
An Alternative Method:
For those who enjoy playing Pokemon GO, there's another way to obtain Timburr or Gurdurr and transfer it to Pokemon Scarlet & Violet through Pokemon HOME. Here's how:
Catch Timburr or Gurdurr in Pokemon GO.
Evolve it into Gurdurr using candy.
In Pokemon GO, access "Connected Devices and Services" in the Settings menu.
If Pokemon HOME is linked to your Pokemon GO account, select the Pokemon you want to send to HOME, provided you have enough Transfer Energy.
Transfer the Pokemon from Pokemon GO to Pokemon HOME.
Once in Pokemon HOME, move the Pokemon to Pokemon Scarlet & Violet, where it will be registered in the Kitakami Pokedex.