In Pokemon Scarlet & Violet, you'll encounter a host of exciting creatures and opportunities for adventure. One of these creatures is the Goomy family, a Dragon-type pseudo-legendary that players can catch and evolve into the powerful Goodra. However, evolving Goomy into Sliggoo and then into Goodra involves a bit of a trick. In this guide, we'll break down the simple steps to help you achieve this evolution in no time.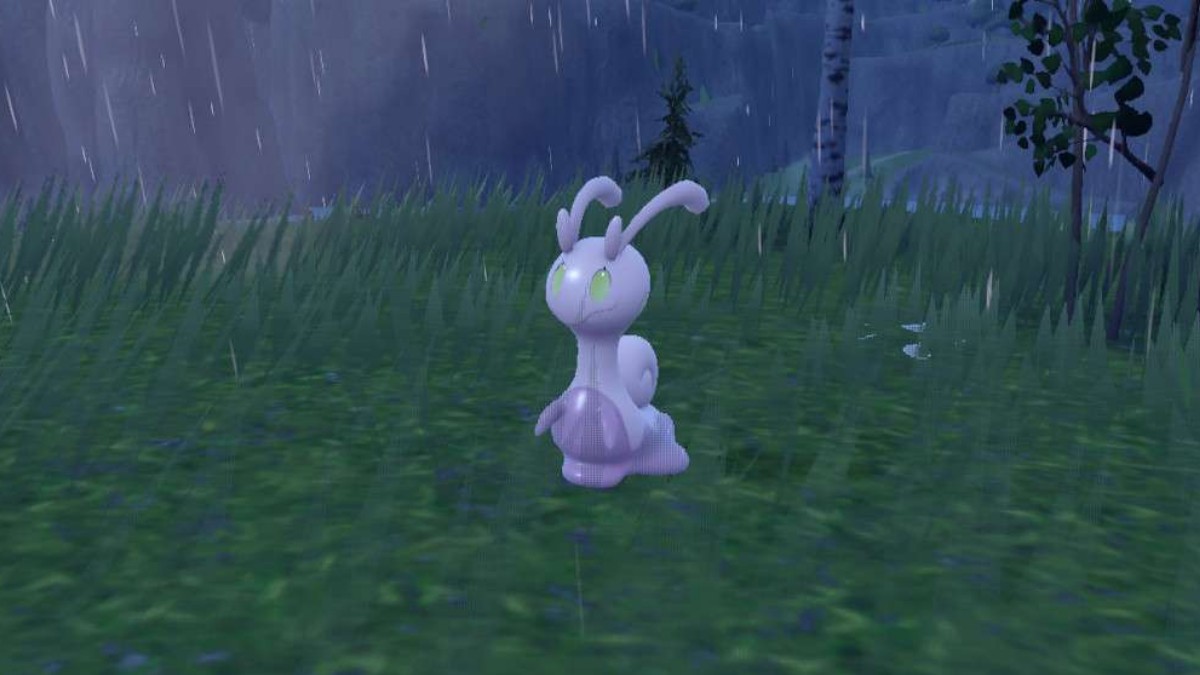 Finding Goomy in Pokemon Scarlet & Violet
Before we dive into the evolution process, you need to find Goomy, the first member of this fascinating dragon family. Goomy can be discovered in various locations throughout the Paldea Region. Here's a list of areas where you can encounter this adorable slug-like dragon:
Glaseado Mountain

Tagtree Thicket

North Province Area Three

South Province Area One, Three, Four, Five, and Six

West Province Area Three
Goomy prefers damp environments, so the best way to increase your chances of finding one is to explore areas near bodies of water, such as puddles, lakes, rivers, and ponds. Keep in mind that Goomy is relatively small, making it easy to overlook.
The Best Spot to Find Goomy
If you're looking for the optimal location to find Goomy, head to the southeast of the Paldea Region, specifically in the South Province (Area Five). Explore the area just north of the Pokemon Center, which is covered in marshes and ponds. This spot is teeming with Goomy, making it an excellent place to start your hunt.
Evolving Goomy into Sliggoo
Once you've successfully captured Goomy, your next step is to evolve it into Sliggoo. This transformation occurs when Goomy reaches level 40. Leveling up your Pokemon is a straightforward process that can be achieved through battles, experience points, and time.
Goodra Evolution
Now comes the exciting part – evolving Sliggoo into the formidable Goodra. This evolution requires a bit of extra effort compared to the previous stage. To evolve Sliggoo into Goodra, follow these steps:
Level Up Sliggoo: First, ensure that your Sliggoo reaches level 50. Leveling up your Pokemon can be accomplished through battles, gaining experience points, and using Exp Candies.

Wait for Rainy Weather: Here's the crucial part. To trigger Sliggoo's evolution into Goodra, the in-game weather must be raining. It's essential to note that this rain must occur naturally in the game's environment. Unfortunately, using moves like Rain Dance during battles won't suffice. You'll have to be patient and wait for the weather to change.

Be Patient: While you can't influence the weather directly in Pokemon Scarlet & Violet, rest assured that the weather often shifts in the game. You won't have to wait too long for the rainy conditions needed to evolve your Sliggoo into Goodra.
Syncing Up the Evolution
Syncing up the timing of the rain with Sliggoo's level 50 evolution can be a bit challenging due to the random weather patterns in the Paldea region. To make the process smoother, it's a good idea to keep some Exp Candies in your inventory. These candies can be found during Tera Raids throughout the region.
When you notice that it's raining in-game, use the Exp Candies to quickly level up your Sliggoo to 50. Once it reaches this level during rainy weather, your Sliggoo will undergo a remarkable transformation into the mighty Goodra.
Conclusion
Evolving Sliggoo into Goodra in Pokemon Scarlet & Violet may require a bit of patience and the right weather conditions, but the payoff is well worth it. With Goodra by your side, you'll have a formidable Pokemon to take on your rivals and conquer the challenges that lie ahead. So, venture out into the Paldea Region, capture Goomy, and follow these simple steps to evolve it into the powerful Goodra. May your journey be filled with exciting adventures and epic battles!