So your laptop has slowed down and you're not sure what to do. Perhaps you've just installed too many apps, or perhaps your computer has been infected with malicious malware. Or perhaps your system registry has just gotten out of control. Your laptop has become slow for whatever reason, and you want it to return to its previous level of performance.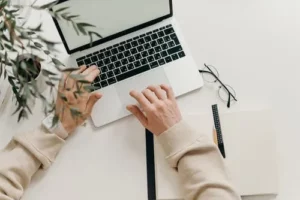 If you completely reformat your laptop, you can get everything back up and running at full speed. It saves your laptop and restores it to the state it was in when you first bought it. However, you must exercise caution since a step structure such as this involves a large number of steps. If you skip even one step, you risk losing your data or being unable to recover your operating system. To begin, make sure you have all of the required software to restore your computer, and then format your hard drive and reinstall Windows using either a Windows operating system installation disc or a recovery disc.
Ensure you have the product key for the Windows operating system installed on the system before you format it. The product key will be on a sticker at the bottom of your laptop if Windows was pre-installed when you purchased it.
Check to see if you can reinstall Windows. To begin, make sure your laptop has either a recovery disc or a Windows installation CD. If the laptop lacks a physical disc, it is likely to have all of the files it need on a secret recovery partition on the hard drive. Upon launching your computer, use a keyboard shortcut to validate the presence of this partition. The shortcut, which is generally F8 or F10, is usually displayed on the starting screen. Your system ought to be able to burn system files on a blank disc, such as a DVD, as well.
Next, make sure you have all of the necessary driver discs and software to reinstall your hardware device drivers and applications. Download the installation files for any apps you downloaded from the internet and save them to a flash drive or other storage device.
All of the data on your hard disc should be backed up. There are several free and paid applications available that allow you to accomplish this. If you don't have enough space on an external hard drive to store all of your backups, you may upload them to a cloud service like Google Drive or back up only the most critical items. Make sure you don't overlook anything crucial, because formatting your laptop erases all of the data on your hard drive.
You may now use a recovery CD or insert the Windows installation disc. Start your laptop and instantly hit the keyboard shortcut that appears on your screen if you're using the recovery partition. All you have to do now is follow the on-screen directions to complete a full system recovery or Windows installation. The original state of your laptop will be restored.