Audiobooks have surged in popularity as a convenient way to enjoy stories while on the go. If you're a fan of audiobooks, you might be wondering how to acquire more credits on Audible to indulge in your favorite titles. Fortunately, there are straightforward methods to bolster your credit count, making your audiobook journey even more enjoyable.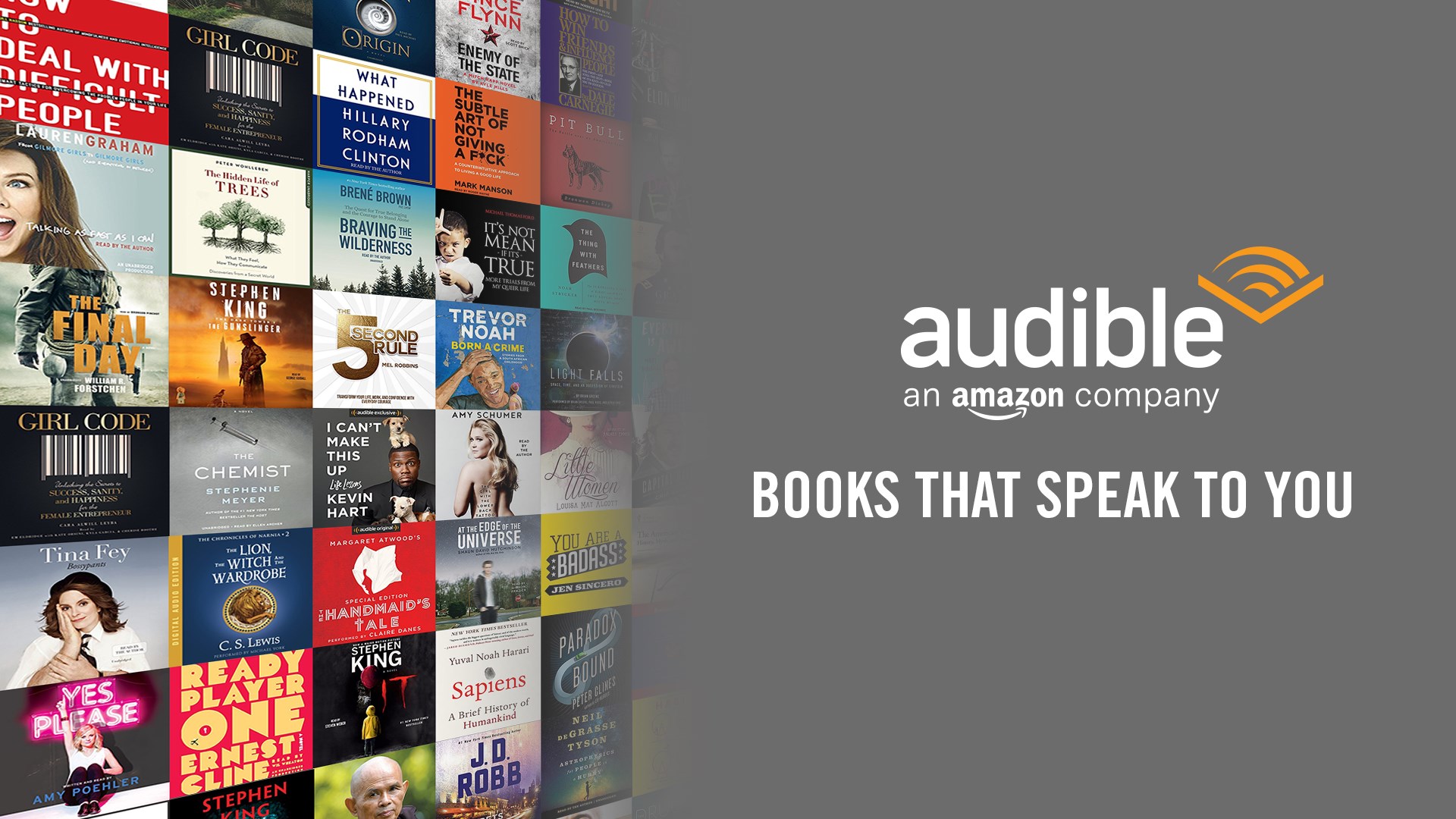 1. Embrace Membership Perks
The cornerstone of accumulating Audible credits lies in its membership programs. By enrolling in one of these plans, you automatically receive credits every month, elevating your audiobook experience. These credits are akin to virtual currency that enables you to purchase audiobooks at a discounted rate compared to their regular prices.
Upon signing up for a monthly membership, the credits are credited to your account like clockwork, ready to be utilized. Once in possession of a credit, you can exchange it for an audiobook of your choice. It's akin to having a special savings fund for your favorite stories.
2. Seize Promotional Opportunities
The prospect of earning extra credits is not limited to the monthly cycle. Audible occasionally rolls out promotional periods during which you can acquire additional credits. These opportunities are typically triggered under two circumstances:
When you find yourself with just one or zero credits left in your account.
After enjoying the Gold/Platinum Audible plan for at least a month.
These promotions are designed to enhance your audiobook experience and give you more bang for your buck. If you're eligible for such an offer, you'll spot it in your credit summary at the top of the page, ensuring you never miss a chance to bolster your audiobook library.
3. Membership Tiers and Choices
Audible boasts several membership tiers, each tailored to different preferences. These tiers determine the number of credits you receive, along with other benefits. Here's a breakdown:
Audible Plus: For $7.95 monthly, you gain access to the Plus Catalog (excluding premium titles).
Audible Premium Plus: At $14.95 monthly, you unlock the Plus Catalog and receive one premium credit.
Audible Premium Plus Monthly (2 Credits): For $22.95, you enjoy the Plus Catalog and two credits.
Audible Premium Plus Annual (12 Credits): Priced at $149.50 annually, this plan provides immediate access to 12 credits (a 20% discount).
Audible Premium Plus Annual (24 Credits): For $229.50 annually, you secure 24 immediate credits and unlimited Plus Catalog access (also a 20% discount).
4. Leverage Special Deals
Keep an eye out for Audible's special deals, such as the "2-For-1" collection. This promotion grants you an extra credit every time you purchase a selection from this curated list. This way, you maximize the value of your credits while expanding your audiobook collection.
5. Finish Challenges
Audible occasionally presents challenges for its members. Completing these challenges can lead to rewards in the form of additional Audible credits or even Amazon cash credits. This presents a fun and engaging way to acquire more audiobooks without dipping into your credit stash.
6. Explore Originals Member Benefit
Delve into the realm of Audible Originals, a treasure trove of exclusive audiobooks created by Audible. Accessing these captivating stories doesn't require any credits; simply navigate to the Originals Member Benefit section and explore a diverse range of genres and topics.
7. Gift and Coupon Websites
Tap into gift and coupon websites that offer promotional codes for audiobooks. Authors and publishers often utilize these codes to broaden their audience. By redeeming these codes, you can enjoy audiobooks without utilizing your precious credits.
8. Audible's Free Listens and Amazon Prime Perks
Navigate to Audible's Free Listens page to unearth a selection of complimentary audiobooks. Much like streaming services, Audible offers an assortment of free audiobooks that don't require any credits. Amazon Prime members can also access free Audible content via the Audio Shows page.
9. Become an Audiobook ReviewerPlatforms like Audiobook Boom enable you to review audiobooks, sometimes even those available on Audible, in exchange for promotional codes. While it's not guaranteed that the reviewed audiobook will be from Audible, you might just score some freebies.
10. Utilize Swagbucks
Participate in surveys on Swagbucks to earn points that can be redeemed for various gift cards, including Audible gift cards. This straightforward approach lets you save your Audible credits while still enjoying captivating audiobooks.
11. Tap into Library Resources
Join your local library and leverage services like Overdrive and the Libby app. These platforms provide access to a vast collection of free audiobooks. You can conserve your Audible credits for titles that aren't available through these library resources.
In a world of captivating stories, Audible credits unlock a universe of imagination. By taking advantage of memberships, promotions, and ingenious strategies, you can maximize your credit count and embark on countless audiobook adventures. Whether you're a casual listener or an audiobook enthusiast, these methods ensure you're always well-equipped to dive into your next literary journey.