Getting your hands on the Madden 24 Beta is an exciting opportunity for fans eager to experience the upcoming installment of the popular football video game. As Madden 23 gradually fades away, fans are turning their attention to Madden 24, eagerly awaiting its release date and hoping to participate in the Beta period. In this guide, we will explore the details surrounding the Madden 24 Beta and how you can potentially get involved.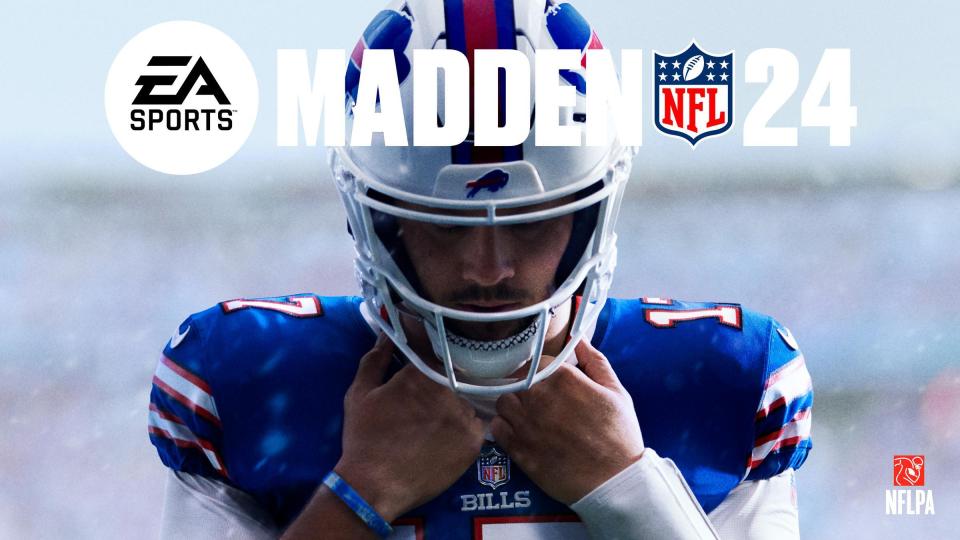 With June starting, fans are becoming increasingly curious about Madden 24's release date and the various aspects leading up to its launch, including the Beta period. The Beta period provides fans who sign up with a chance to try out the new Madden 24 edition before its official release later in the summer. It serves as a valuable opportunity for players to provide feedback to EA about the game and help shape its final adjustments.
For those interested in signing up for the Madden 24 Beta, unfortunately, it is currently unavailable. In terms of availability, Madden did not make it very conspicuous, with the announcement limited to a post on the Madden NFL Direct Twitter page. Popular Stranger, a prominent Madden content creator and streamer, also shared the news on his page. Surprisingly, Madden did not make any announcements on their main Twitter page or retweet the Madden NFL Direct post.
On April 21, Madden NFL Direct stated that fans could log in to their EA account and register for a limited Madden NFL opportunity. The sign-up process was exclusive to owners of next-generation consoles such as PlayStation 5, Xbox Series X, and PC players. Unfortunately, fans playing Madden on current-generation consoles were unable to participate in the Beta. The sign-up window remained open until April 28, allowing interested players to secure their spots before the deadline.
While the Madden 24 Beta release date has yet to be officially confirmed, it is expected to begin on Thursday, June 8. During the sign-up period from April 21 to April 28, Madden mentioned that more details about the Beta would be provided to those who signed up by June 8. This information will likely include instructions on how to download and participate in the free Beta period for Madden 24. However, confirmation from Madden NFL Direct is still pending.
In the previous year, the Madden 23 Beta period commenced on June 2 and extended until June 27, providing fans with an ample window of time to explore and immerse themselves in the game's new features. At present, EA has not announced the duration of the Madden 24 Beta. As soon as this information becomes available, we will update this guide accordingly to keep you informed.
As anticipation builds for Madden 24, fans are eager to learn more about the game and its release date. While Madden 23 had its strengths, some fans were left wanting more from the Franchise and Face of the Franchise modes. With June just around the corner, fans are not only interested in the release date of Madden 24 but also the opportunity to participate in the Beta period. The Beta allows fans to try out the newest edition of Madden before its official launch and provide feedback to EA. Unfortunately, the sign-up period for the Madden 24 Beta has already closed, with limited announcements from Madden themselves. The sign-up was available to owners of next-generation consoles and PC players, excluding current-generation console users. Although the exact release date for the Madden 24 Beta is yet to be confirmed, based on previous years, it is expected to start on Thursday, June 8. As more details about the Beta become available, including the duration of the testing period, fans can stay tuned for updates.