Playing the game of "Gorilla Tag" with your buddies involves climbing and swinging from platform to platform as gorillas. You should give the game a try because it's quite entertaining and available for the Oculus Quest 2. You may experience flying through the map in addition to playing as a gorilla with arms on the torso. What could improve this? Okay, Mods. Mods are additional files that may be added to games to give them a new appearance. You may use several of the available mentioned Mods for Gorilla Tag. I'll explain how to obtain Gorilla Tag Mods for the Oculus Quest 2 in this article.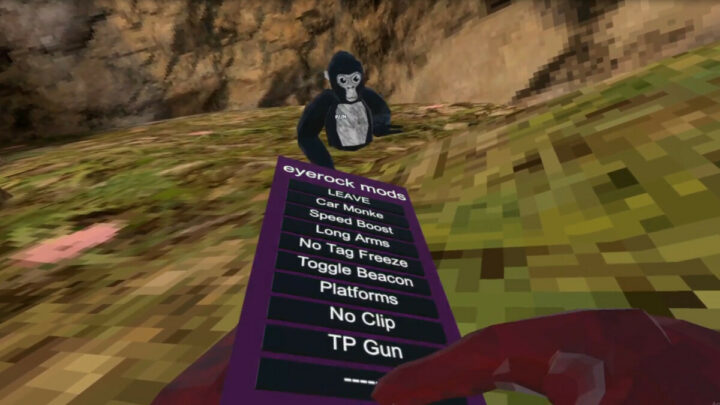 Oculus Quest 2 Gorilla Tag Mods: How to Install Them
To begin the process of obtaining game mods, we must first locate a PC or laptop. We need a Windows device to make it function, therefore this is essential. Now use a USB Type-C cable to connect your Oculus Quest 2 to the Computer. You will then need to do these actions.
Switch on Development Mode
Moreover, you must have developer mode enabled to access the Gorilla Tag Mods or any Mod in general. To activate Development Mode, follow the steps listed below.
You must visit the Oculus website.
Once there, sign up to become an Oculus Developer by logging in with your account.
After that, just follow the instructions to acquire a Developer account.
Now that developer mode is enabled, just form an organisation. It may be whatever you want.
Download the Quest Patcher.
A mod installer for the Quest 2 is called Quest Patcher. You need this programme if you wish to download Mods for Gorilla Tag or any other game. To obtain it, follow the procedures below.
Install the Quest Patcher from the URL on your computer right now. Choose the Windows file from the GitHub link and download it.
Open it and install it when the download is complete.
I advise you to execute it in administrator mode.
Just follow the instructions on how to install the programme.
Launch the Quest Patcher when the installation is complete.
If your headset is connected, go there and permit data access.
Connect your headset if it isn't already.
You will then be prompted to approve USB Debugging.
Permit by clicking OK.
All rights must be given before the Quest Patcher can be used.
Oculus Quest 2 Gorilla Tag Mods installation
When the Oculus Quest and the Quest Patcher are connected, Modding Gorilla Tag ought should appear.
Click on "Patch My App" now. You must obtain Gorilla Tag Mods for Oculus Quest 2 when it has been fixed.
These are available on the Gorilla Tag Mods Discord.
Choose the Mod you want now.
When purchasing the Mod, be careful to read it because it can include additional instructions. Install a Mod after finding one.
When that is finished, drag and drop the Mod file into the Quest Patcher.
You may now just begin playing.
If you have installed a cosmetic modification, head to the first floor where you may equip it.
If it's a different kind of mod, you can access it through your watch if you make a private lobby.
A player who uses a mod that gives them an unfair edge will have their account banned on public servers, so be careful.
So be sure to test them out with your pals in private lobby spaces. Moreover, your Mods will only be shown to those who have the same Mods loaded.
The Oculus Quest 2's Gorilla Tag Mods were the main focus of this. Check out our other articles, such as How To Play Custom Tracks In Beat Saber.