Are you tired of trudging through the endless levels of High on Life on foot? Want to soar through the skies and reach new heights with the help of a jetpack? Look no further! In this article, we'll be discussing how to get the jetpack in High on Life and take your gameplay to new heights. Whether you're a seasoned player or just starting out, this guide will give you the exact steps you need to follow to get your hands on the coveted jetpack. So strap on your helmet and get ready to blast off into the unknown.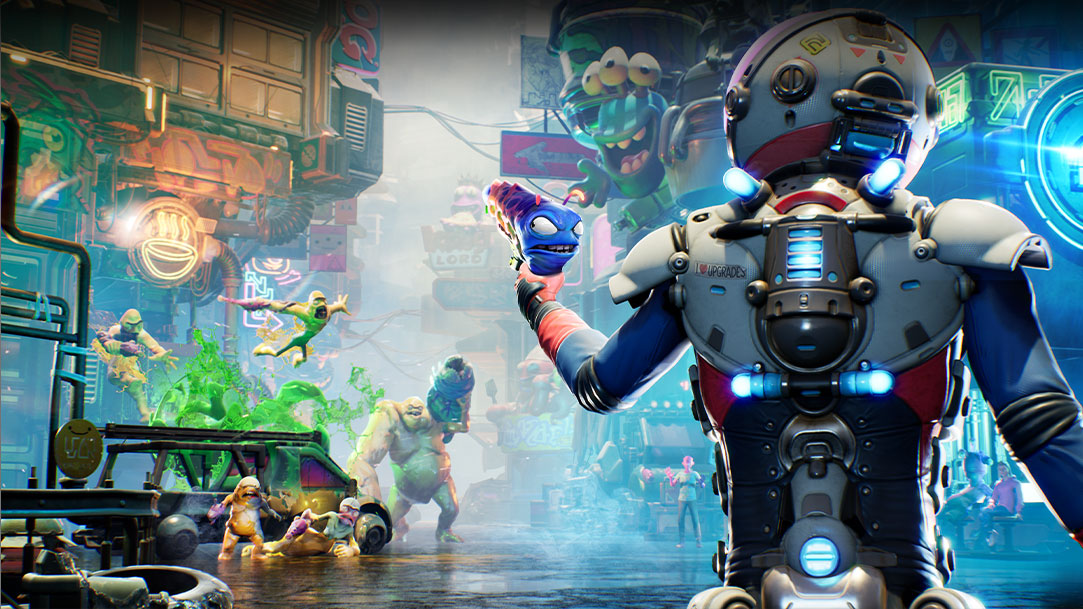 Bounties you need to complete in order to getting a Jetpack:
First things first, you'll need to progress through the game and complete certain tasks in order to unlock the jetpack. Specifically you need to complete the 9-Torg, Krubis and douglas bounties from the bounty 5000 in the living room in order to make the jetpack available for purchase.
After this players will need to visit the mayor through the bounty 5000 and when that's done they can head down to the pawn shop and they will see the jetpack available for purchase for exactly 999 pesos, players can purchase the jetpack but unfortunately it is on backorder, upon heading back to the house Jene will prompt the player to get some much needed rest by going to their room and sleeping. After a short waking up cutscene players will be transported to a nearby rooftop to test out their new jetpack.
Additional information about the Jetpack:
It's important to note that the jetpack has limited fuel, so you'll need to be mindful of your usage. The jetpack runs  parallel on the same fuel bar as the dash module so players need to be mindful of the fuel usage. Fuel is regenerated automatically.
While the jetpack is a powerful and fun tool, it's important to use it responsibly. Be mindful of your surroundings and make sure not to fly too high or too far, as this can lead to fall damage or getting lost or stuck.
Additionally, be aware of any obstacles or enemies that may be in your path, and be prepared to dodge or fight them as necessary.
With some practice and careful use, the jetpack can be a valuable asset in your High on Life adventures. Whether you're flying through the air to reach new heights or using it to speed through missions and battles, this exciting item is sure to add a whole new level of fun to your gameplay experience.
So if you're looking to add some excitement and versatility to your High on Life experience, be sure to work towards unlocking and purchasing the jetpack. With a little bit of effort and some careful usage, you'll be soaring through the skies in no time!