Fish Pasta is a delicious and satisfying dish that can be made using just a few simple ingredients. In Disney Dreamlight Valley, players can make Fish Pasta using one fish, one wheat, one garlic, and one milk. This dish is perfect for those who are looking for a quick, hefty and easy meal that is packed with energy.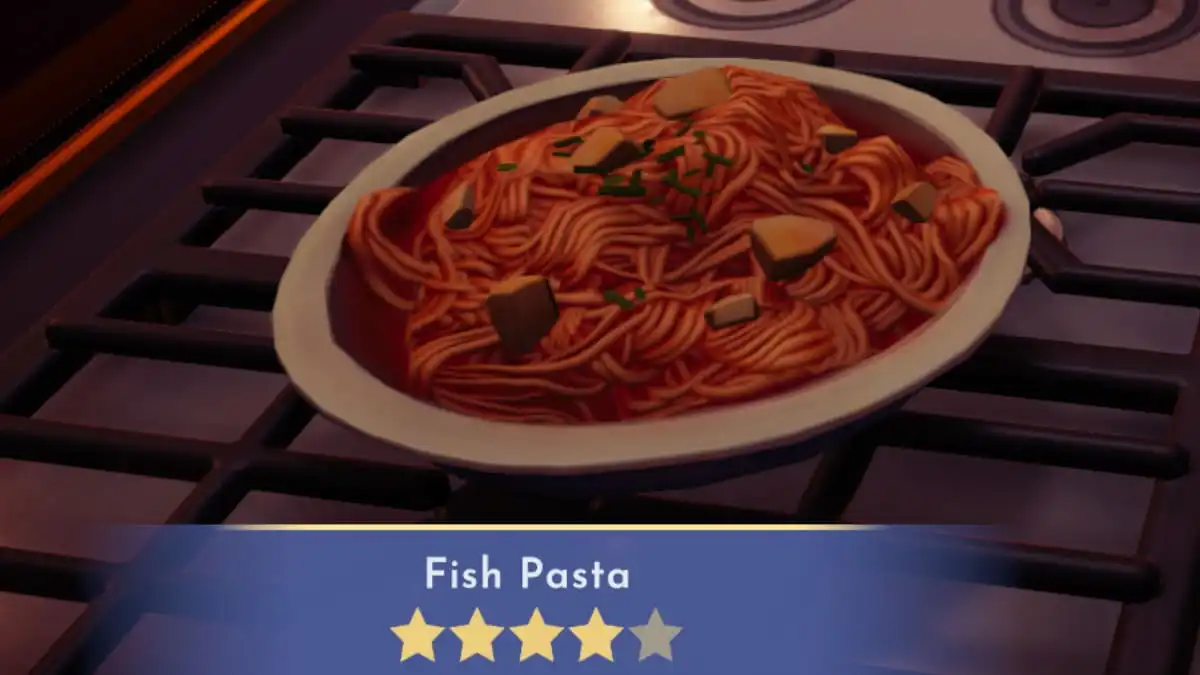 Gathering the right Ingredients:
The first step in making Fish Pasta is to gather all of the ingredients. In Disney Dreamlight Valley, players can catch fish by fishing in the various bodies of water found throughout the game. If the players have unlocked Moana's boat they can get fish from there directly and do not need to go through the hassle of catching fish. Wheat can be obtained by growing and harvesting wheat crops or can be purchased from Goofy's stall, garlic can be obtained by growing and harvesting garlic crops or obtained directly from the Forest of Valor where it can be found growing naturally , and milk can be obtained from Remy, players need to have brought remy back to the valley and unlock his restaurant by repairing it, only then can they obtain milk from him.
Making the Fish Pasta:
To make the fish pasta you will need to interact with a nearby stove and select the recipe from the menu on the left and then drag over the ingredients required for the recipe into the pot from the left, then simply start the cooking process and you will have your filling fish pasta in no time.
What the Fish Pasta can be used for:
Fish pasta can be needed for a plethora of things, it can be a challenge as a character's daily favorite item or an order at Remy's restaurant, but most importantly it can be used as a great energy source, when fish pasta is made with Swordfish or Lancetfish, it can restore a hefty chunk of energy, this can be a desirable advantage for players needing to restore large amounts of energy with a single dish.
It's worth noting that different types of fish will give the same exact results and will not affect the dish in any way shape or form. 
In conclusion, making Fish Pasta in Disney Dreamlight Valley is a simple and easy process that requires just a few basic ingredients. By following these steps, players can create a delicious and satisfying meal that is packed with flavor and nutrition. The process is not only easy but also fun, as players can experiment with different types of fish and other ingredients to create unique and delicious variations of the dish. So, next time you're in Disney Dreamlight Valley and looking for a quick and filling meal, give this Fish Pasta recipe a try!