In Disney's Dreamlight valley players can prepare three types of meals: Appetizers, Entrées, and Desserts. The Mint Candy is a type of desert in the game which can be prepared by players in order to restore energy, sell in order to make profits or give to random players to boost friendship. The mint candy does not give as much energy as some other desserts in the game but sure enough gets the job done. One of the reasons players can have to make the mint candy is to complete a quest or to complete the Cook Book.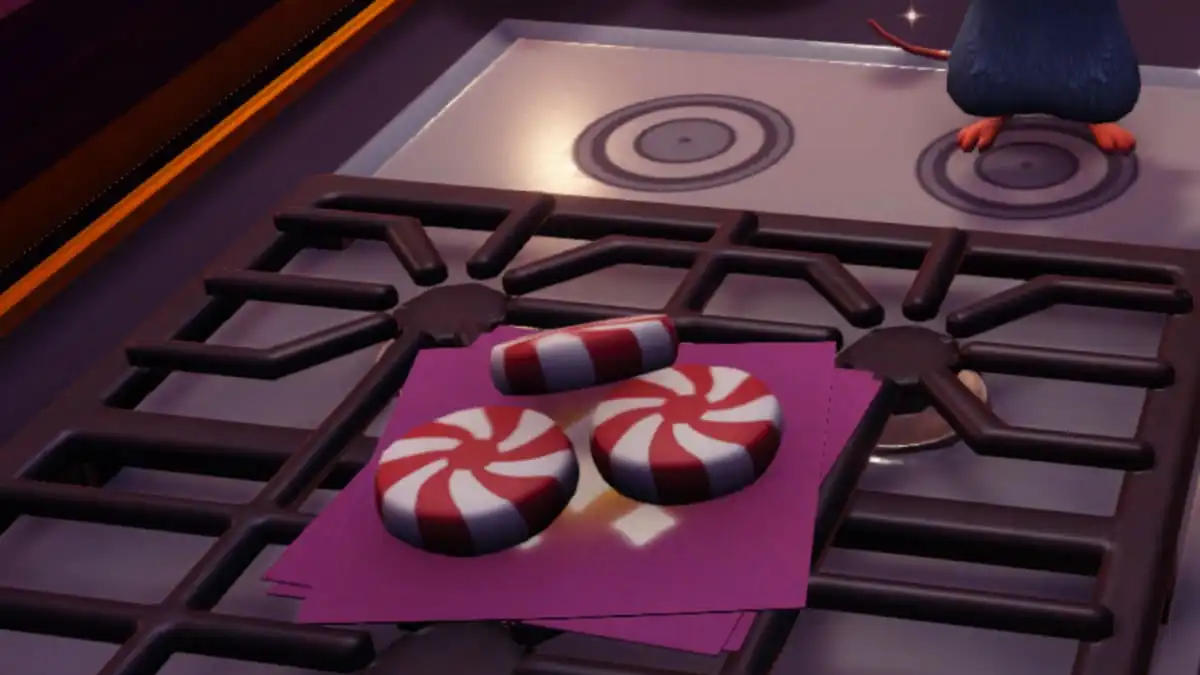 Ingredients to make the Mint Candy and where to get them:
In order to make The mint candy you will need: Sugarcane, Mint and a Coal Ore to put it all together, Firstly players need to unlock the Dazzle Beach biome and Frosted Heights biome in the game in order to find the ingredients of the Mint Candy, To unlock Dazzle Beach players need to complete the "Friendship Is Everything" Quest which is available fairly early in the game and pay 1,000 Dreamlight in order to unlock access to the region. To unlock Frosted Heights players need to pay 10,000 Dreamlight in order to get rid of the giant thorns blocking the entrance to the region.
Now after unlocking Frosted Heights players need to search for the mint ingredient there as mint cannot be bought anywhere in the game but can only be obtained by finding it in this biome. Players need to look out for brownish twigs with leaves attached to them and harvest it as mint. In order to get Sugarcane players need to go to the Dazzle beach biome and find Goofy's Stall, Here sugarcane can be bought for 29 coins.
After getting all the ingredients required players need to find the nearest stove and head over to it, in the stove select the recipe and put all the ingredients inside the pot and use a Coal Ore to cook everything, Viola you will obtain the mint candy, it has a 2 star rating, a measly 391 energy and sells for 128 coins. 
Making mint candy in Disney's Dreamlight Valley is a fun and rewarding activity that anyone can enjoy. Whether you're a seasoned player or a beginner, this recipe is easy to follow and produces feasible results. So gather your ingredients, prepare your cooking pot, and get cooking! Before you know it, you'll be munching on your very own mint candy. Getting the Mint Candy in Disney's Dreamlight Valley is a long task for a food item but if you want to complete the game's Cook Book it is a necessary one.