In conversation with Soma Sundar Gollakota and Kunal Pancholi, Co-founders Bigyellowfish on how the SaaS Platform is bringing psychology, business, and technology together to redefine employee engagement for safety-critical industries

Q1. Can you please brief us on Bigyellowfish' journey and its solutions? What was the motivation behind starting Bigyellowfish?
Bigyellowfish was started on two fundamental premises:
Employee behavior impacts business

Your frontline affects your bottom line
For over 40 years, Bigyellowfish founders have witnessed the direct and indirect correlation between people's behavior and organizational business risk, especially in the safety-critical and behavioral healthcare markets. Industries such as Maritime, Aviation, Oil & Gas, and Manufacturing are especially vulnerable, as safety is their license to trade.
These sectors make considerable investments in acquiring the assets that their frontline employees manage. Since they operate with a highly distributed workforce, the assets, too, are spread across the globe. For instance, the shipping industry spends millions of dollars building and acquiring maritime assets like vessels, barges, and technical equipment. These assets continuously move from port to port with their cargo and crew. An unfortunate accident caused by human error could result in significant financial loss, high insurance premiums, reputational loss, the threat to human life, environmental harm, and a high impact on top-line revenues.
These industries also employ most global frontline workers (800 MN) and hence need mechanisms to understand their workforce better and mitigate associated risks. They require access to data and insights to help them make effective workforce-related decisions, design employee programs, and take preventive action when necessary. Digital adoption as a means to address behavioral risk is, therefore, imperative. Bigyellowfish began with the idea that companies needed an easy and effective way to communicate, train, motivate and stay connected with their employees at scale. Our platform addresses pertinent problems faced by industries where the safety element plays a crucial role. Our technology can help identify and address issues related to human factors and support accident prevention and safety culture improvement.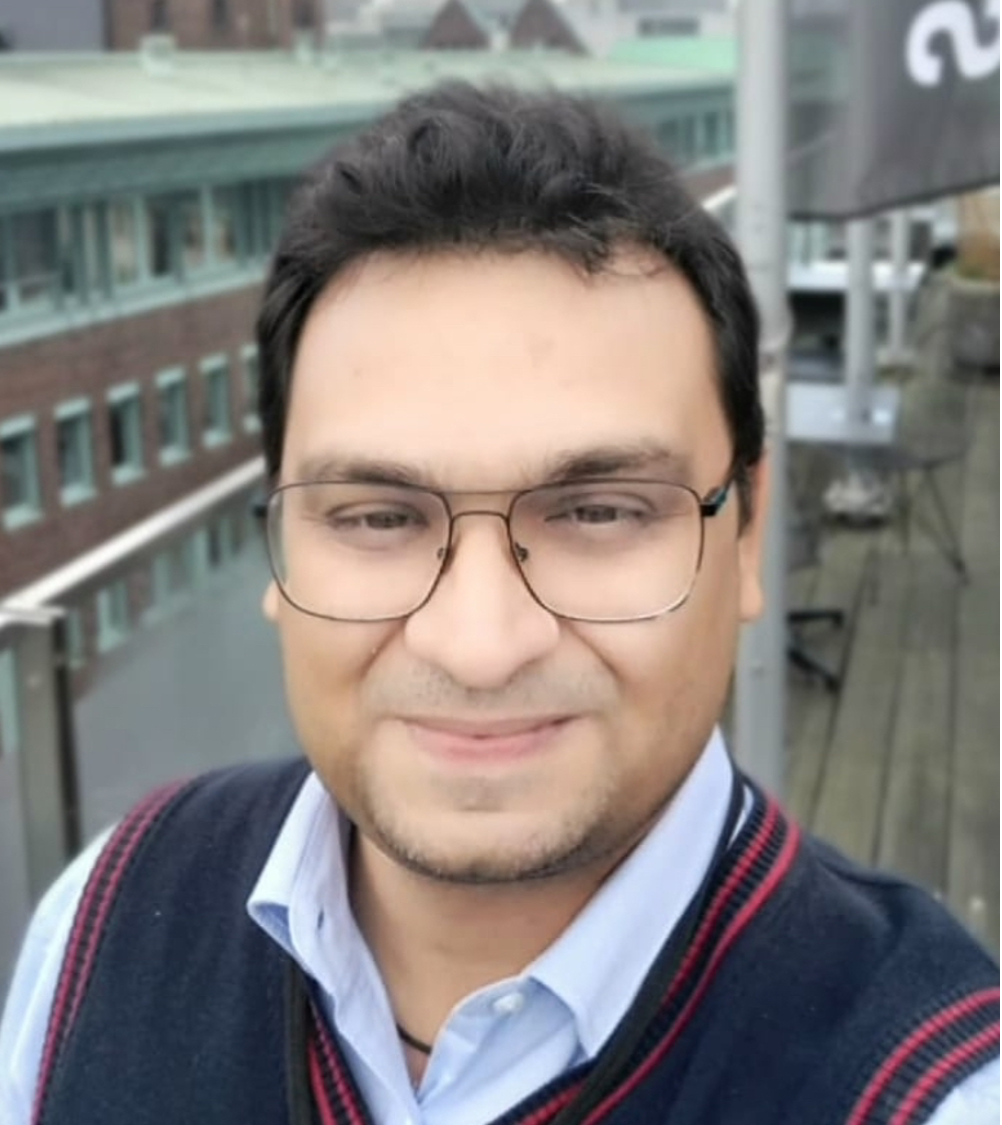 Q2. What is Bigyellowfish's USP, and how do you differ from other employee experience platform players in the market?
We provide organizations, HR professionals, and business leaders, committed to building safer and healthier workspaces, with the resources, tools, and support they need to meet their human and business goals.
The key differentiation is our solution's impact on human capital risk management, allowing our clients to influence employee behavior for positive outcomes and business goals. Individual or collective
comparative solutions cannot achieve these results.
With Employee Experience as the central theme, the unique combination of Well-Being, Collaboration, and reinforced learning gives companies the leverage to influence positive outcomes linked to business goals. The platform aims to quantify employee behavioral influencers into a simple 'risk index' at a unit level and enables management to use greater situational awareness/risk awareness to help make data-backed decisions.
From an organizational Well-Being perspective, the platform is a first of its kind that offers preventative, developmental, and supportive offerings, leveraging gamification and an outcome-focused solid approach.
For its Reinforced Learning module, it is building DIY-capable gamified learning templates that continually support behavioral skilling, parallelly.
Q3. How has the product evolved and grown? What do you mean by the intersection of Psychology, Business & Technology wrt to your offerings/solution?
While the vision for our product remains the same, its journey began as a tablet application. The application underwent intense trials and pilots at various maritime companies, with over 1000+ employees and crew from diverse nationalities (Filipino, Indian, Eastern European, APAC, etc.). The pilots resulted in positive user feedback and never-before-captured data points, offering management long-term value. With that beginning, it has evolved into a mobile application with high fidelity personalized experience and a real-time analytics dashboard with a recommendation engine for management. The product is further evolving into a platform that will help achieve more significant results for organizations in a convenient and interconnected manner.
Our mobile application is at the core of our technology platform, offering a novel approach to employee well-being, workplace collaboration, and training.
It is at the intersection of Psychology, Business, and Technology as it leverages human psychology to address workplace challenges and create a more human-centric organization.
Business and profit are integral for most organizations; hence, our solution consciously ensures alignment with core business goals and metrics. We have leveraged deep technology like AI to connect human and business needs, enabling safer and healthier workplaces.
An essential underlying need of the product was to have a unique technology that addressed the solutions from human experience and data measurement aspects. This was the motivation behind using Gamification, Artificial Intelligence, and Nudge Mechanics.
Bigyellowfish is motivated to drive minute yet measurable behavioral changes in people and help organizations map their business metrics, continuously understand the low fidelity information, be
proactive in identifying risks, and improve their situational awareness.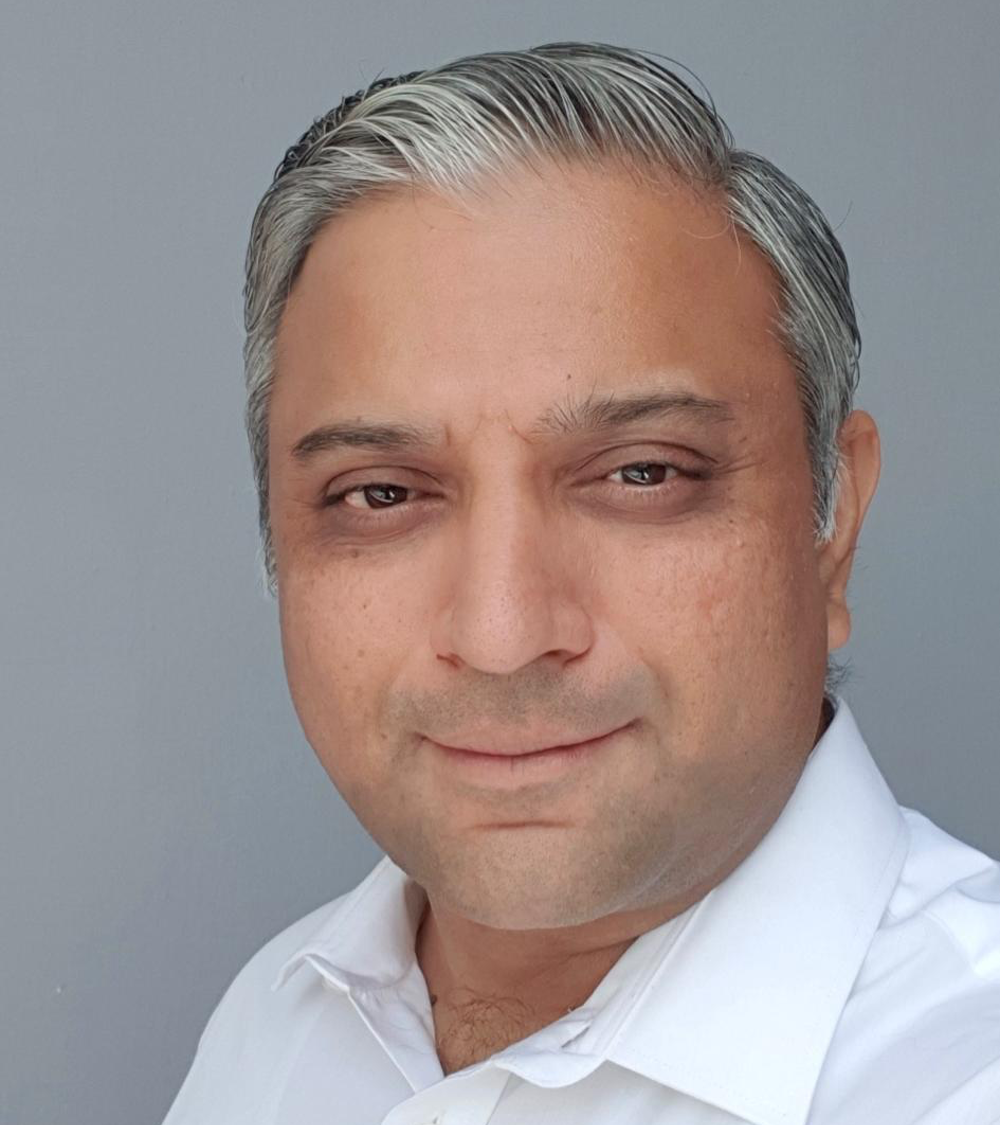 4. How do you gather data that reveals the core influencers of employee behaviour or help drive engagement? And what does that data entail?
There are four categories under which we classify the core influencers of employee behavior. They are:
Organizational- the structure, hierarchy, rules, systems, processes, and manner of operation

Cultural- the shared values and goals, work ethic, and general work environment that employees operate within

Psychological- factors that influence motivation, like recognition and rewards, workload management, emotional support

Physical- protection and physical safety that the employee enjoys while at their workplace
Bigyellowfish uses a proprietary Educate/ Assess/ Reflect, Develop, Support, and Analyze model to drive engagement across these influencers. The employee mobile application provides a personalized experience using Gamification and Nudge Mechanics to promote positive sentiment and effective changes in employee behavior. User interactions are mapped as touch points at the individual and cohort levels to gather and analyze data that helps understand employee sentiments across influencers. The platform adapts risk management principles and behavior economics to set various thresholds, monitor risks, and trigger interventions when needed. This data map of employee stress, fatigue, burnout, trust, transparency, and the working atmosphere is available through the management dashboard. It empowers leaders to understand their human capital better and allows them to respond and intervene with better engagement programs.
5. Give us a background of your core team?
The core team at Bigyellowfish includes the company's co-founder, naval captain Soma Sundar who has over 25 years of experience in maritime and safety-critical industries. Soma is an expert in the human element and organizational risk, people behavioral risk, and safety technology products and services.
Kunal Pancholi, the co-founder, has over 20 years of experience building behavioral healthcare products and services, entrepreneurship, and Business Development.
The technology expertise lies with Kundan Krishna, the company's Chief Tech Architect, who has 12+ years of experience in enterprise solution architecture, B2B SaaS. Anuradha Sridharan, VP of Product Management, has 12+ years of experience conceptualizing and managing end-to-end B2B and B2C products and product life cycles.
Shivang Joshi leads Product Design with 7+ years of experience in UI/ UX, product design, and brand design.
6. Can you please share an update on your team size and the role of the founders and team members in terms of involvement?
The Bigyellowfish team comprises 30 members across India (Chennai and Bangalore) and Singapore.
Founders Soma and Kunal are responsible for product vision, growth strategy and execution, sales, and marketing efforts.
The Product team, consisting of UI/UX, L&D, Psychology and Lifestyle domain experts, and Content and Business Analysts, manages product development and ensures product success. A technology team of engineers, Android, iOS developers, and data scientists supports them. Bigyellowfish also employs professionals in Sales and Marketing, Client Success, Business Operations, Quality Control, Accounts and Finance, Admin, and Human Resource functions.
Q7. Can you brief us about your client base?
Bigyellowfish has been successfully deployed across 1,000+ maritime assets, with approximately over 15,000+ seafarers. The company presently counts major maritime and shipping companies like Bernhard Schulte (BSM) Ship Management, Wilhelsmen, OSM Maritime Ship Management, Flex LNG Fleet Management, Evergas Management, NYK, Thome Group, among others, as clients.
Q8. What has changed most in terms of what employees are seeking in their employers?
The pandemic was a catalyst for a great deal of change, compelling people to make substantial alterations to their personal values and goals. In October 2021, Gartner surveyed over 3,500 employees around the globe to understand changing attitudes toward work and employment. Over 65% of the respondents said that the pandemic made them rethink the priority that work should have in their lives, while 56% said that they now wanted to contribute more to society. As people begin to place more value on their time and purpose, their need for validation and sense of accomplishment from their professions has also increased. People have started questioning their role in the larger human story and hence have a stronger sense of purpose in their work. They need to believe they are making a significant social contribution through employment.
Organizations need to respond to this systemic change by adopting a more human-centric approach to employee engagement. Leaders must find ways to ensure that employees feel connected to the organization's goals, believe that they are valued and that their work plays an integral part in helping humanity.
Q9. Mental health problems and their related factors among seafarers has been a key concern area, how does your solution/platform help address that?
Safety is paramount in the maritime industry, and crew mental health and performance are closely correlated. Shipping crews work in highly stressful and isolating environments with limited connectivity
to family, friends, and colleagues. When their human and emotional needs are unfulfilled, it triggers a decline in mental health, causing significant operational risks. The stressful and isolating nature of the job makes the retention and recruiting of seafarers exceptionally challenging. The industry is anticipating a maritime labor shortage of over 90,000 officers by 2026, according to the Seafarer Workforce Report from BIMCO and ICS.
Our platform seeks to address these and several other concerns within the maritime industry by securing and protecting its workforce. We leverage Behavioural Psychology, Data Analytics (AI), and Gamification (Nudge Mechanics) to offer workplace well-being, collaboration & reinforced learning in a single solution. Bigyellowfish provides predictive signaling and other decision support mechanisms that can help shipping companies improve their ability to make the right decisions related to the human element at work.
Q10. What are your thoughts on re-igniting workplace culture through employee experience technology/platform?
Technology enables more effective 2-way communication between employees and company leadership. With new communication platforms powered by data-driven insights and better feedback capabilities, an organization's culture is now being built through collaboration instead of the traditional top-down approach. Employees are as much the 'culture builders' of their workplaces as their leaders, managers, and Human Resource departments. Engagement improves manifold through this participative approach as it considers employee opinions, needs and perspectives.
Through data analytics, companies also gain a clearer understanding of the employee experience they are providing. Information and data are available in real-time, and organizations no longer need to conduct annual surveys to understand employee sentiment. It is now easier and quicker for management to gauge employee response to culture initiatives, identify and anticipate future challenges and make informed decisions or course corrections that lead to better programs and an overall improvement in employee sentiment.