Baldur's Gate 3 is an enormous gaming world, promising endless possibilities to keep each playthrough exciting. However, as you explore, you might find your character's path growing a bit dull. The good news is that changing your character's class and essentially starting anew, known as "respeccing," is both easy and affordable. In this guide, we'll walk you through the simple steps to master the art of respeccing your character in Baldur's Gate 3.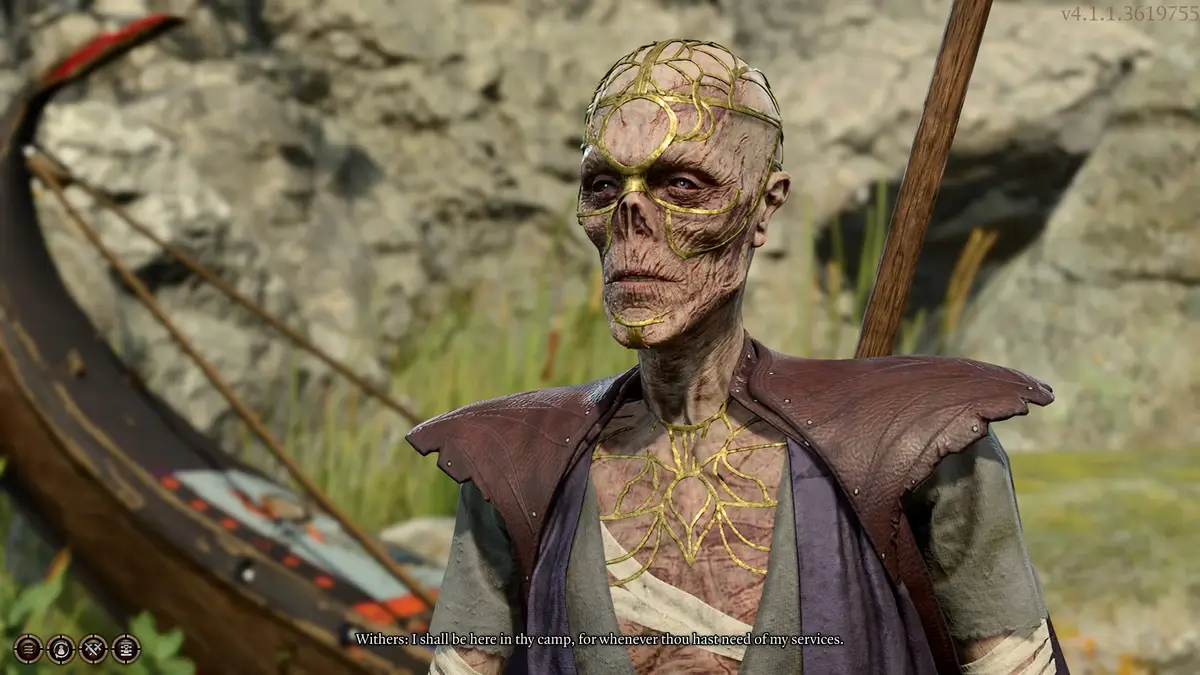 Unlocking the Respec Mechanic
Respeccing might sound complex, but it's actually quite straightforward. The respec NPC (Non-Playable Character) in Baldur's Gate 3 can be discovered early in Act 1, long before you even reach the Druid Grove. This helpful NPC can completely reset your character or even change their class, providing you with a fresh start. Once you've completed the tutorial section aboard the Nautiloid, your journey to respec begins.
Locating the Respec NPC
To find the respec NPC, make your way to the Dank Crypt hidden beneath the Overgrown Ruins' Chapel. In Act 1, you'll encounter a locked door north of the starting beach. If you didn't interact with Shadowheart on the Nautiloid, she'll appear here. This locked door leads to one of the entrances to the Dank Crypt, but be cautious of traps as you venture deeper.
For an easier and safer entrance, head east to the coast from where Lae'zel joins your group, just north of Gale's introductory waypoint. Gather your party and clear out the bandits, then descend through the crypts below while battling enemies until you reach the Dank Crypt. Inside, there's a central alcove hidden behind a button. Trigger the button through a Passive Perception check, and undead foes will rise, initiating a combat encounter.
Facing the Undead Challenge
Defeating the undead is not overly difficult, but it's wise to position your party strategically. Use the "G" key to move your companions individually, spreading them out to avoid concentrated enemy attacks and area-of-effect spells. Once everyone is well-positioned, activate the hidden button to begin the combat. This button opens a smaller alcove within the crypt, revealing a chest and a sealed sarcophagus.
Upon interacting with the sarcophagus, you'll meet Withers, a mysterious skeleton who emerges and engages in dialogue. Withers poses a philosophical question about the value of life. Any response will suffice; simply complete the dialogue. Withers will then retreat to tend to the Dank Crypt. The next time you take a Long Rest, he will appear at your camp, ready to offer his services.
The Power of Withers
To respec your character, initiate a conversation with Withers while at your camp. Withers possesses two remarkable abilities that can be a game-changer for your party. Firstly, he can bring back deceased companions, ensuring your team remains intact. Secondly, and most importantly, he can reset your character's entire build from the ground up. Changing your class, subclass, feats, and more is now a breeze.
For a mere 100 gold, Withers can perform the Class Change. Acquiring this amount is easy – simply sell a few unused scrolls, equipment pieces, or alchemical ingredients. Upon confirming your decision, your chosen character will revert to Level 1 and a Class Selection screen will appear.
The Respec Process
To merely re-spec your character, select the same class and subclass from the initial menu. After confirming your choices, click the golden upward arrow located beside your character's portrait on the left side of the screen. At each level-up, you can make new decisions just as you did before respeccing. For instance, if you were at Level 8 when you respecced, you can revisit each of those levels and make fresh choices, all while retaining your experience points.
The beauty of this process is that the only thing you lose is the initial 100 gold fee. This affordability makes respeccing in Baldur's Gate 3 incredibly accessible. Additionally, Withers doesn't mind if you decide to pickpocket the money back – he's quite understanding in that regard.
In conclusion, respeccing in Baldur's Gate 3 is a user-friendly and inexpensive way to give your character a fresh start, allowing you to explore various class combinations and playstyles. By following these simple steps, you can make the most out of the game's flexibility while keeping your gameplay engaging and exciting. So, go ahead and venture into the Dank Crypt, engage Withers, and embark on a new journey of character development!