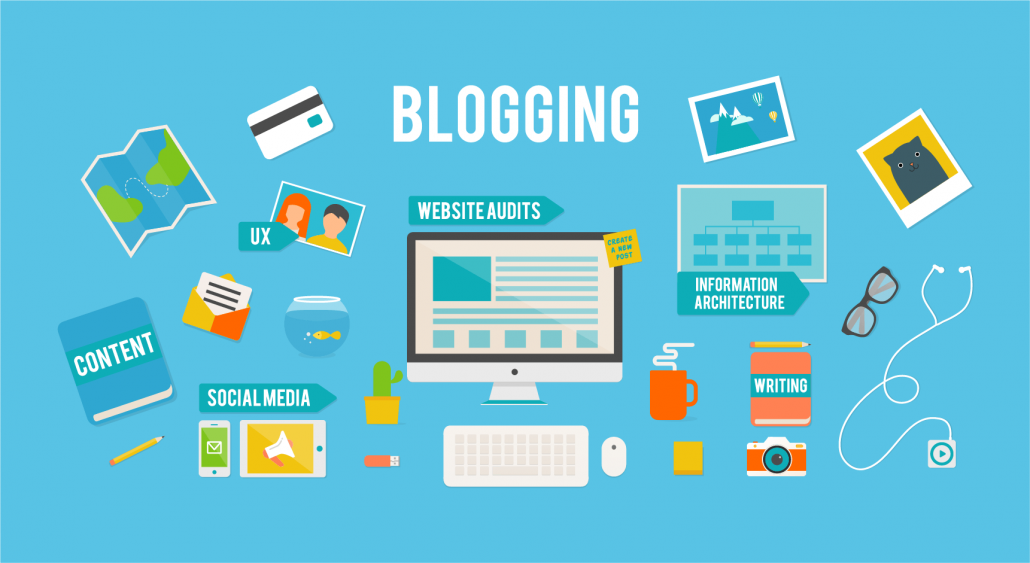 So, you are planning to start your own blog, but clueless about how to get started. Don't worry, you are not alone. Many first time bloggers get overwhelmed by questions like how to start a successful blog or website, what type of content to create, how to reach the target audience, etc. If such questions are holding you back from starting a blog, here is a step-by-step simple guide for you.
How to Start a Successful Blog or Website
Research the Market
Before jumping into the act, make sure that you learn the essentials of blogging, like what type of topics and content work and what doesn't. The best way to get an idea of the market and the audience is to go through some popular blogs and the type of comments they have received.
This will give you an understanding of what people like to read and will help you select an appropriate blogging niche. You will also get an idea of the kind of competition you are likely to face, the type of keywords people are pursuing, and the topics your competitors are covering in their blogs.
Define Your Target Audience
In order to build a loyal and dedicated group of readers, you have to first decide on your target audience and create content that appeals to them. The more clearly you define your audience, the easier it will be for you to create useful and engaging content for your readers.
Select a Good Domain Name
The domain is basically the URL of a website. The domain name should be catchy, but simple so that it can be easily remembered. Make sure that the domain name describes your website, i.e., the type of content you are planning to create.
Get Web Hosting
A web host or a web hosting service provider is a company that provides the services and technologies required for your website to be accessed from the internet. It also stores the files, content, and images related to your website on its server.
There are numerous hosting companies in the market, some providing free services, while others charging a fee for the same. Choose a company that is known for providing quality service.
Do not go for a host that overload its server, as this will slow down your website. A slow website means that it will take longer to update and load your site, which will affect traffic and page views adversely.
Once you have selected a suitable web hosting service provider, choose an appropriate package and get your domain name registered. One of the widely recommended web hosting companies is Bluehost. It is known to provide quality service and is also quite easy to use.
If you have decided to go for Bluehost, know that it offers only annual packages. To start with, go to the bluehost.com website and click on the 'get started' button. You will get a pricing menu for different plans. Choose the one that is best for you and then enter your domain name under the 'new domain' section.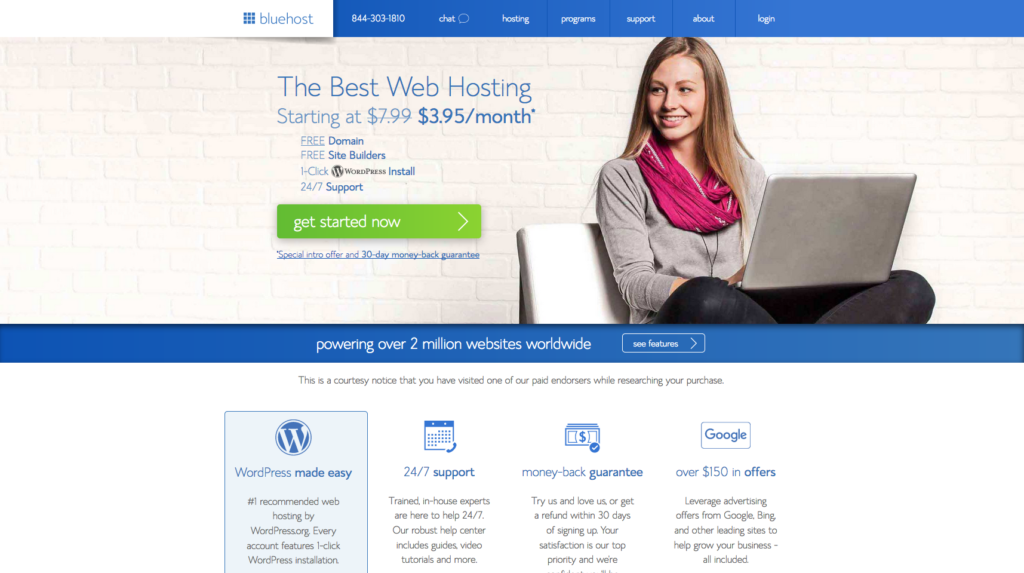 Now, click the 'next' button and enter your contact information. Then go to the 'package information' section and select your account plan. Check the box of 'domain privacy protection' to ensure the security and privacy of your personal information.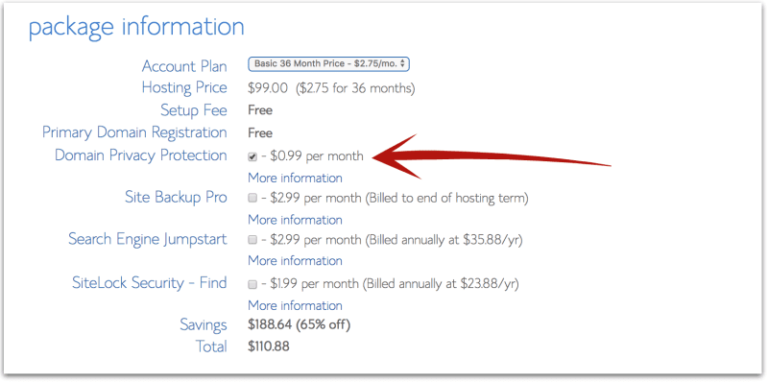 Next, add your credit card details, and press the submit button. Now, you officially own your website. In the next step, you have to create a password. Be sure to set a secure password that is difficult to guess.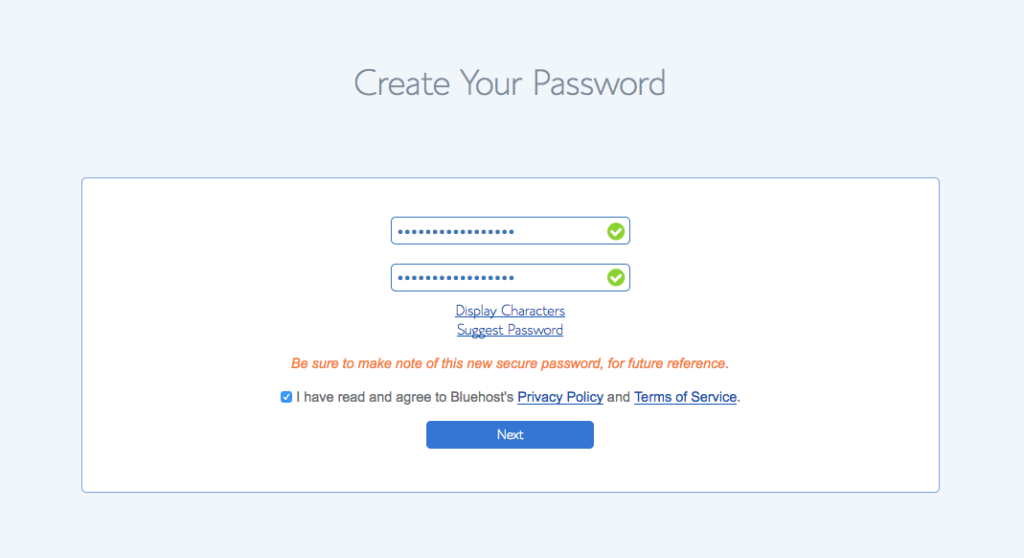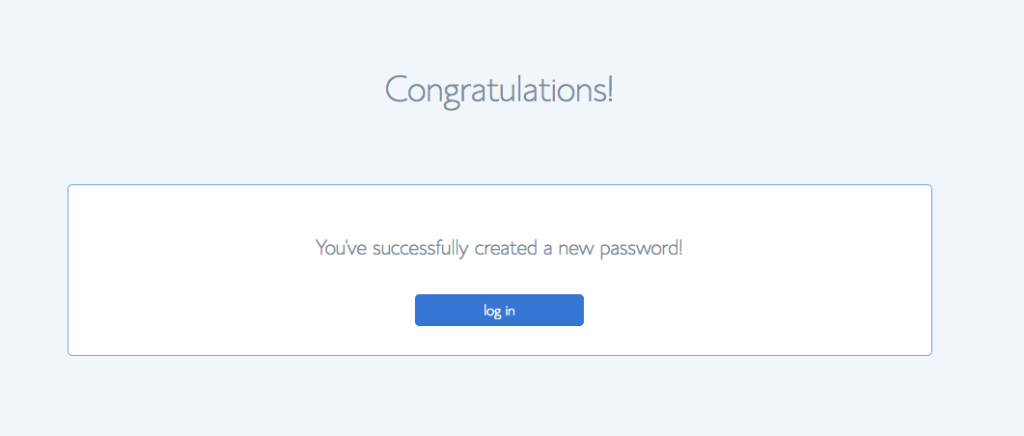 Select a Blogging Platform
One of the most difficult decisions to make while starting a blog or website is whether to create it on a free platform or on a paid one. The popular blogging platforms like WordPress, Blogger, Tumblr – all offer free services.
But the main pitfall of creating a blog on a free platform is that you cannot control your blog, and will not be able to use many free themes and plugins available on WordPress.
Further, the number of videos and images that you can upload will also be limited and you won't be able to have a customized domain for your site. So, be sure to evaluate all the pros and cons before coming to a decision.
WordPress is one of the most preferred blogging platforms out there. Despite having countless plugins and add-ons, WordPress is easier to use and manage. Additionally, it offers a large number of free themes to design your website.
Choose a Perfect Theme
Now that you have selected a blogging platform, it is time to create your website. If you have decided to go with WordPress, install it and select an appropriate theme. As mentioned already, WordPress provides thousands of free themes to choose from. But they lack certain tools and plugins that you can find in paid themes.
If you want to give a more professional look to your website, go for the premium themes that are more customizable. Whether you go for a free or paid theme, make sure that it is simple to navigate, mobile responsive, and easy to customize.
Here, you can select a 'personal' or 'business' WordPress site according to your need, after which follow the next steps to launch your website.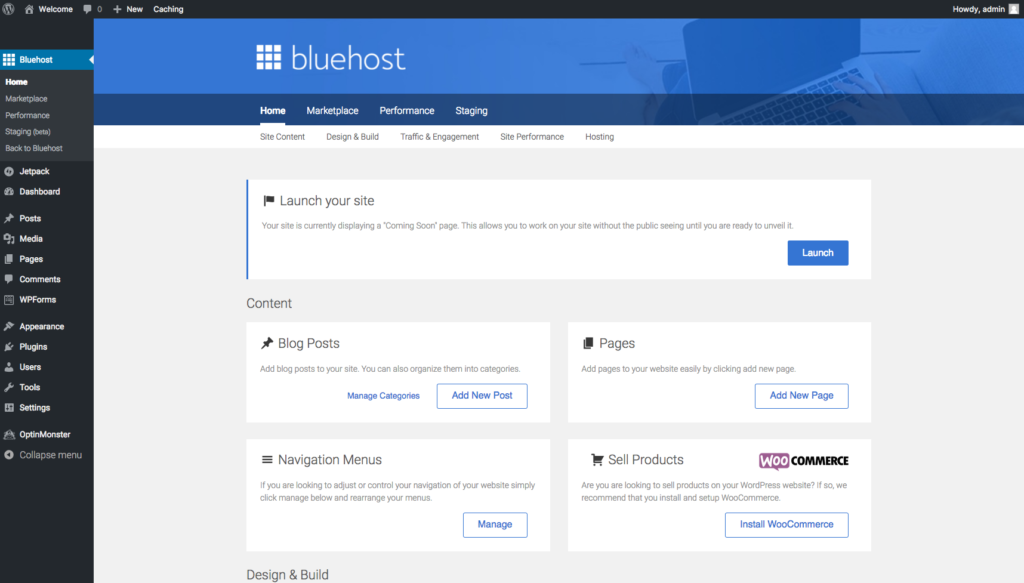 Create Engaging Content
Once you are done with the technicalities of launching your website, it is time to create useful and appealing content. The kind of content you create will decide whether your blog becomes a one-of-a-kind blog or one among the ordinary blogs.
To make a unique blog, concentrate on the quality of the content. Consider to enrich it with your own ideas and thoughts, and present it in an innovative way. Try to create in-depth articles, as such articles are likely to perform better on Google search.
Though content is the heart of a blog, attractive images and videos play an important role in engaging and retaining your target audience. Another effective way to increase the popularity of a website is to create an interactive online community, where readers can post comments, feedbacks, and also interact with each other.
Use the Right Marketing Strategy
Paid advertising in the mainstream media, guest posting on other blogs, and starting a newsletter are some good options for popularizing your blog or website.
In fact, starting an email list can be a game changer for your website.  It has been observed that readers show more interest in posting feedbacks and stories when they are approached through emails.
Moreover, this can help you build a reliable group of readers, increase the number of shares you get on social media, and shield your business to some extent from external influences, like an increase or decline in the popularity of your site on the Google search.
Networking for Brand Awareness
Networking with other bloggers can keep you well-informed about the recent developments in specific areas, and help increase traffic to your site. It will give you more insights on the kind of topics people like to read on the internet.
Use Social Media
Social media has emerged as one of the most powerful tools to promote almost anything, be it a product, event, company, or a website. You can use social media to create awareness about your blog, and build a rapport with your readers.
Along with sharing your content, try to interact with your readers to create a connection with them. Also, install the 'Easy Social Share' button so that readers visiting your site can easily share your content with their friends and family on social media.
Use SEO to Stay Ahead in the Competition
Good SEO is a must if you want your blog or website to appear on the first page of major search engines like Google. There are millions of websites on the internet and so, to stay ahead in the competition, you have to carry out an in-depth study of the SEO strategies employed by the top websites.
So, do some research on the kind of keywords your competitors are targeting, the density of keywords in their content, and also the type of content they are creating. Learn how to optimize your content for search. Without good SEO practices, your content will not reach your target audience.
Blogging is a great way of expressing yourself, communicating your knowledge to the world, and following your passion. And the best part is, you can make money in the process if you follow the right strategy. The key to success lies in creating engaging content, good SEO, and the right promotional strategy to attract and retain your readers.
Image Credit: One-eighty.org.uk
Comments
comments