My Hero Ultra Rumble is a popular free-to-play game that brings the world of My Hero Academia to your fingertips. In this exciting game, you can choose to be a hero or a villain from the My Hero Academia Universe, engage in epic battles, and use various characters' unique abilities, known as Quirks, to dominate the arena. While the game does offer microtransactions, unlocking new characters doesn't have to mean reaching for your wallet. In this guide, we'll show you how to unlock characters in My Hero Ultra Rumble without spending a dime.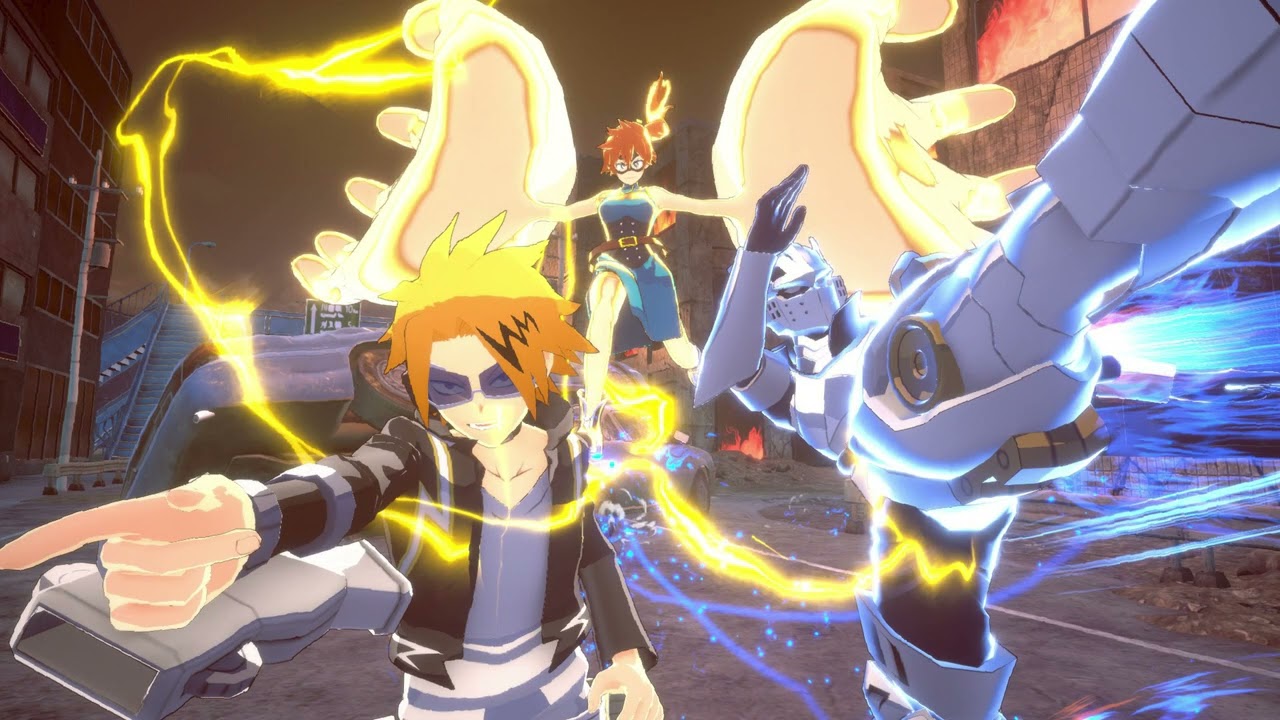 My Hero Ultra Rumble, introduced by Bandai Namco in January 2022, is an action-packed Battle Royale game designed for 24 players. Players can select their favorite heroes or villains from the My Hero Academia Universe and engage in intense battles. The key to success lies in tactics and harnessing the unique Quirks of each character. In the game, characters are divided into five archetypes: Strike, Assault, Rapid, Technical, and Support, each with its own strengths and abilities. To gain an advantage in battle, players must scavenge for items, interact with civilians, and defeat opponents to enhance their abilities.
As a free-to-play title, players have the opportunity to unlock new characters and customize their experience by earning experience points and completing missions. Additionally, seasonal events offer exclusive rewards for those who participate.
My Hero Ultra Rumble Roster
Currently, the game features 18 different heroes and villains to choose from. These characters include popular figures from the My Hero Academia series:
All Might

Cementoss

Mt. Lady

Ochaco Uraraka

Denki Kaminari

Itsuka Kendo

Tsuyu Asui

Tomura Shigaraki

Dabi

Himiko Toga

Mr. Compress

Eijiro Kirishima

Ibara Shiozaki

Momo Yaoyorozu

Izuku Midoriya

Katsui Bakugo

Tenya Iida

Shoto Todoroki
How to Unlock Characters in My Hero Ultra Rumble
Now, let's get to the heart of the matter and break down how you can unlock characters in My Hero Ultra Rumble in the simplest terms possible.
Rental Tickets: You'll notice these little tickets in the game. These are known as rental tickets, and they allow you to try out characters without permanently unlocking them. It's like a trial run before committing to a purchase. When you start the game, after completing the tutorial level, you'll have 3/3 Rental Tickets to begin with. You can earn more rental tickets as gifts at fixed intervals or by completing missions.
Hero Souls: To permanently unlock a character, you'll need Hero Souls. Hero Souls are the in-game currency required to obtain a Character Ticket. Normally, it costs 300 Hero Souls to earn one Character Ticket, but there's currently a special offer where you can buy one for 100 Hero Souls or another for 200 Hero Souls. As of now, only Eijiro Kirishima, Ibara Shiozaki, and Momo Yaoyorozu can be earned through rolls, as indicated by the current drop rate information.
Special License Rewards: If you have your eye on characters like Bakugo, Todoroki, Tsuyu, Mr. Compress, Himiko Toga, or All Might, hold onto your tickets for now. There's a special licensing reward system that grants players these characters simply by earning EXP. All of these mentioned characters can be earned at specific ranks, and there are a total of 30 tiers in the ranking system. You can also purchase characters with Hero Crystals.
Conclusion
In My Hero Ultra Rumble, unlocking your favorite characters is an achievable goal without reaching for your wallet. By utilizing rental tickets, Hero Souls, and special licensing rewards, you can build a formidable roster of heroes and villains to dominate the arena. So, gather your courage, hone your Quirks, and prepare for epic battles in the My Hero Academia Universe. Happy gaming!