IMPACT Wrestling has been entertaining pro-wrestling fans since 2004 with its weekly television program called IMPACT! The show is currently broadcasted on AXS TV in the United States, and it is also available for free on Twitch. If you're an avid fan of IMPACT Wrestling and are looking to live stream the show, but do not subscribe to a conventional cable service, you can still watch the show weekly for free!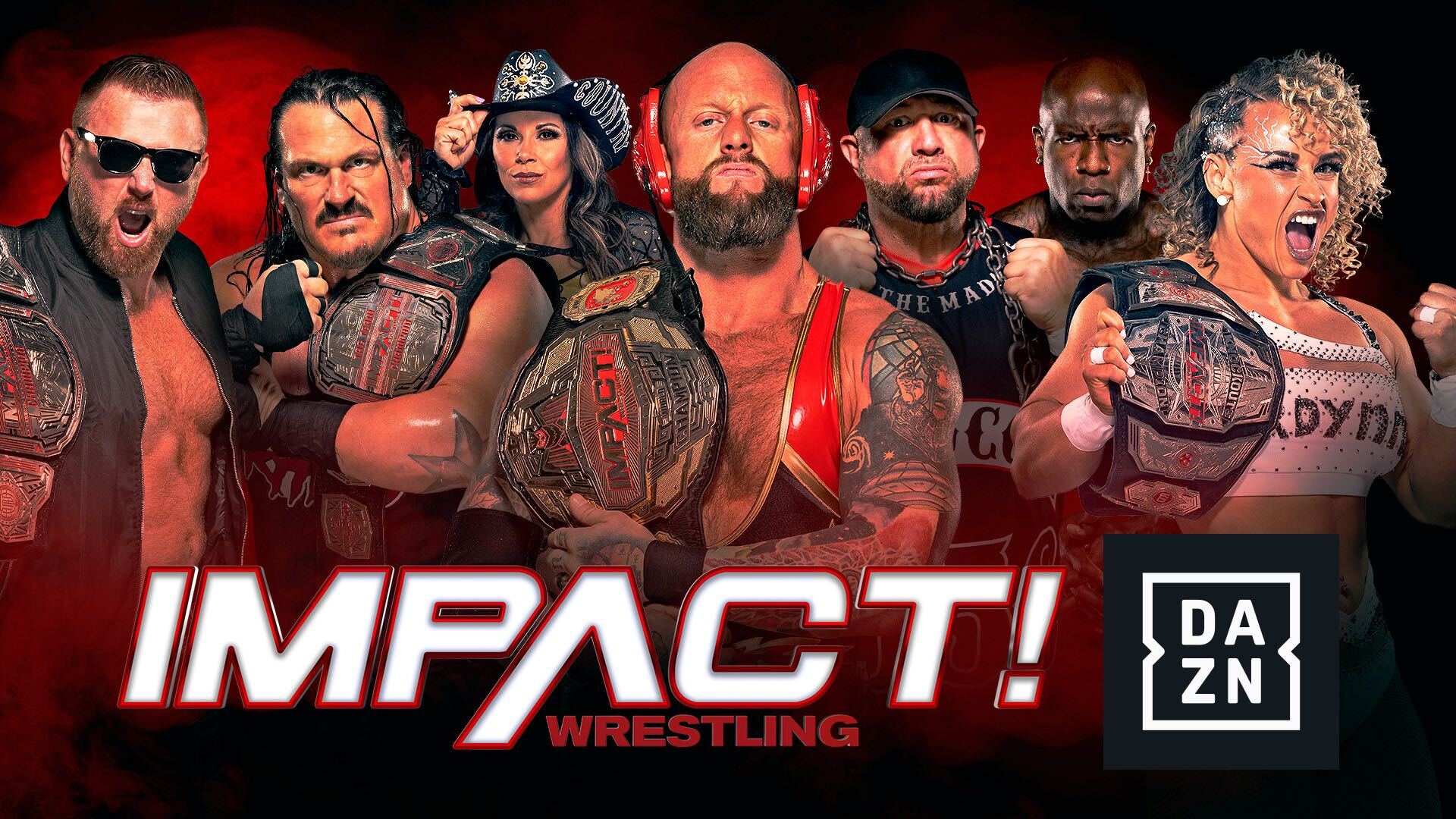 IMPACT! broadcasts every Tuesday at 8 p.m ET / 7 p.m PT on AXS TV. Fortunately, you don't need to have a cable subscription to enjoy IMPACT Wrestling weekly. Several live stream services offer the show, so you can enjoy it without any cable service requirements.
If you're looking for a free live stream to watch IMPACT! Wrestling, then Twitch is the best platform to check out. Twitch simulcasts the show weekly, every Tuesday at 8 p.m ET.
However, if you're willing to pay for subscription services, you can enjoy IMPACT! on AXS with Sling TV. The Sling Orange package offers over 50 channels, including AXS TV. You can watch live television online on various devices, including Apple TV, Roku, Amazon FireTV, Chromecast, iOS, Android, Windows 10, Mac, and Xbox One. You can begin streaming IMPACT! on AXS by signing up for a 3-day free trial of Sling TV Blue.
IMPACT Wrestling has launched an innovative fan membership on YouTube called IMPACT Wrestling Insiders. It's a hybrid of a fan club and digital subscription service that offers members access to premium content, exclusive perks, and brand new shows not available anywhere else.
The IMPACT Wrestling Insiders membership is available immediately on the promotion's YouTube page, with two membership tiers. The first tier is IMPACT Insider, priced at only 99 cents per month, which gives fans access to fan loyalty badges that identify them as members, exclusive community posts, and, most importantly, each and every Thursday, the promotion's flagship two-hour television show, IMPACT!.
The second tier is called IMPACT Insider: Ultimate, which offers all the perks of IMPACT Wrestling Insider membership, plus access to much more exclusive content. This includes new Originals featuring The Good Brothers, Josh Alexander, Sami Callihan, and Dlo Brown, access to every Pay-Per-View in TNA/IMPACT history, and exclusive merchandise offers, among other things.
IMPACT Insider: Ultimate members also get access to exclusive live chats with IMPACT wrestlers, monthly special events featuring the biggest stars in wrestling, and the IMPACT Wrestling Archive. From Kurt Angle to Abyss and Sting to AJ Styles, they can relive every legendary Pay-Per-View from the last two decades of TNA/IMPACT history. They also receive brand new Impact Originals Shows, including Callihan Uncensored, exclusive GIFs, and money off on Impact merchandise.
The most significant benefit of IMPACT Wrestling Insiders membership is that fans can watch the show for only 99 cents per month, making it a steal for Impact fans. In comparison, AEW and NWA charge $4.99 per month for their weekly show through Fite TV for most international fans outside of the USA and Canada.
In conclusion, if you're an IMPACT Wrestling fan looking to watch the show, there are several options available to you. If you don't have a cable subscription, you can watch IMPACT! on Twitch for free every Tuesday at 8 p.m ET. If you're willing to pay for subscription services, you can enjoy IMPACT! on AXS TV with Sling TV, which offers a 3-day free trial for new customers.
In conclusion, IMPACT Wrestling has made it easy for fans to enjoy their weekly program, IMPACT!, without the need for a conventional cable service. The show has been running since 2004 and currently airs on AXS TV in the US, with a free simulcast on Twitch. With several live stream services available, including Sling TV and the recently launched IMPACT Wrestling Insiders membership on YouTube, fans can watch the show and access exclusive content at a very affordable price. In fact, for only 99 cents per month, fans can enjoy the weekly episodes of IMPACT! along with many other perks. So, whether you are a die-hard fan or just getting into professional wrestling, IMPACT Wrestling provides many options for you to watch and engage with their exciting programming.