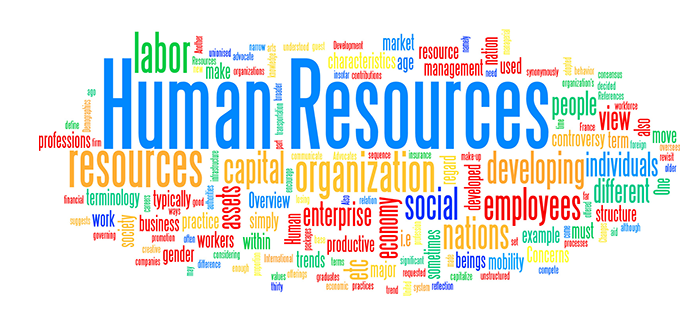 Keeping your employee productive and engaged to work can be a tough challenge. But now with the availability of human resource software in the market it is made easier. HR Software is one of the most important & powerful tools to invest in for your business. Adding HRMS to your company is a process that begins with understanding the needs and end with implementation of HRMS. It is essential to know the short term and long term effects that HR software can have on your HR department
Long Term effects
HR solutions integrate and provide all the features necessary to improve employee engagement in a single package. The advantages of using such a system can be seen soon after its implementation.
It Improves Productivity & Engagement – After your HR department get used to the new system, you'll start seeing some tangible effects. Sometimes, an employee's lack of productivity is caused due to the absence of right tools to get the job done. HR software incorporates a number of effective tools that help employees in daily management of calendars, documents, messages and work processes A good HR system will obviously help employees to be more productive and time savvy. Some tasks which used to be longer and require lot of manual adjustment will now get faster and automated. When leveraged accurately, HR software can boost productivity to an entirely new level, thus leading to increased engagement.
It Minimizes Errors & Non-Compliances – Another benefit is a huge reduction in human errors and non-compliance issues. Since many of the processes before implementing HRIS required a lot of human-intervention, they were prone to errors and mishaps. Good HR software makes many of these issues obsolete by automation. Errors are minimized because data is entered into the system only once to reduce redundancy. Compliance issues subside due to accurate report generation and analysis.
It Makes Data Storage & Retrieval Efficient – HR professionals are said to rely a lot on paperwork and confidential documents. They also keep much of that paperwork stored in files for longer durations. This can pose a risk to data security & confidentiality and is also a very tiresome. HR software makes use of a technology called electronic imaging. It can make it possible for your department to store and retrieve files electronically. Electronic copying and printing on demand eliminates the need to shift through countless hard files and drawers to find what is needed.
It Fosters Better Internal Communication – Better connected employees get a sense that they're part of something bigger. This makes them feel proud of their work. Collaboration can be a huge motivating factor. It lessens the need for micro-management because managers have tools to keep a check on work and stay on top of deadlines.
Short Term Effects
Change Management – Although the entire process seems chaotic and hectic for few days, one of the major effects is difficulty in coping with change. In order to make the software implementation a success, it becomes an important task to prepare and support employees through the behavioral changes. Once the system has been implemented and employees get trained, allow some time before you start expecting a full workweek.
Workforce Reduction – HR software may lead to disappearance of positions that require relatively few competencies such as clerical workers and lower-level office staff. As office automation increases, fewer people are needed to perform the same tasks. As a result, unskilled entry-level positions usually decrease. However, the HR software compensates this dynamic by creating a demand for people with good technical know-how who can operate the software.
On final note, the HR department must analyze carefully before selection & implementation of new software to determine its potential pros and cons or one can contact an HR software experts at SoftwareSuggest to get right software selection tips & recommendations. The negative effects cannot be removed completely but can surely be minimized by offering training programs and helping staff member transition to the new system.