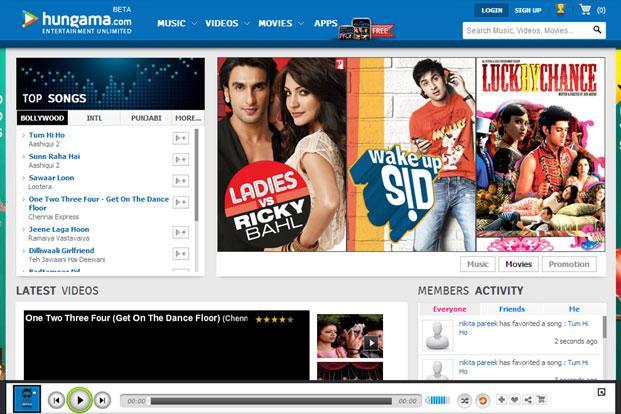 4 April 2016, Mumbai: Hungama has raised an investment of US $25 million in a funding round led by Xiaomi, along with existing investors Intel Capital, Bessemer Venture Partners and Rakesh Jhunjhunwala.
The 17 year old company has constantly innovated and delivered differentiated, premium audio and video content to its consumers across web and mobile platforms. Hungama has over 65 million monthly active users across all its platforms, consuming a content base of over 3.5mn premium digital units across audio and video.
With the raised amount, Hungama will expand the content library and further invest in world class technology on its mobile app platforms Hungama Music for music and Hungama Play for premium video including movies, television and original series. The firm will soon add over 1500 hours of television content along with original content to its current Hungama Play offering of over 8000 movies in English and 12 Indian languages
Speaking about the funding round, Neeraj Roy, Founder & CEO, Hungama Digital Media Entertainment said: "India is adding 8 MN new consumers to the Internet each month with 90 per cent of digital consumption being driven by mobile. Young Indians love their music and movies and the mobile will be the most used screen for this generation. Content will drive the next phase of Digital India and we are delighted to partner with Xiaomi as we prepare to bring premium and original digital entertainment to a 100 million Indians before the end of this year."
Hugo Barra, Vice President, Xiaomi commented, "We think of smartphones as a platform for us to deliver Internet services, and this includes content. We are investing in Hungama not only to start integrating content into our smartphones, but also to grow together with them and deepen our understanding of the content sector in India. We have carefully selected Hungama because of what they are doing in terms of aggregating large amounts of content and delivering an amazing user experience."
Rakesh Jhunjhunwala, Chairman, Hungama Digital Media Entertainment opined, "I have been invested into Hungama for several years and participated in this new capital raise as I believe they have built an unique leadership position with the most compelling music and movie OTT service for South Asians globally that is ripe for growth as India will embrace broadband and 4G. We welcome Xiaomi as one of our partners."
Vishal Gupta, Managing Director, Bessemer Venture Partners, said "We are excited about the leadership position that Hungama has built as being the one stop OTT platform across music, videos and movies. We are delighted to have Xiaomi as our partners and will accelerate our growth and leadership".